When I got to the Fonda Theatre recently for the second of two shows RAC and The Knocks (along with special guests including Pink Feathers, Karl Kling and Speak) put on in Hollywood, as one of the final stops on their successful Something Classic Tour, my friend and I were a little surprised to be quite possibly the oldest people in the packed venue. And not only did the crowd seem on the younger side, but they didn't exactly seem like people who were that into music.
This was quite a change from my experience seeing The Knocks (with ASTR and DWNTWN) a few months prior at The Echo, where the intimate crowd of varying ages knew every word to every song. Additionally, the RAC fans I know are my age.
But seconds after the Fonda's high-energy show kicked off, I totally understood why this experience would appeal to these seemingly college-aged kids. Could I blame these frat boys and sorority girls for wanting to be somewhere they could dance with their attractive significant others and make out to lively, lighthearted music? Heck, I was starting to feel instantly youthful again, but in the best way possible.
The combination of performers was just stellar. The last time I saw RAC live was at the Details @ Midnight party during Coachella weekend this past year, and as one can imagine, guests were running around all over the place, so I didn't exactly get the full musical experience. And any time between then and the show at The Fonda, I've only caught some of RAC's DJ sets.
But this particular night at the Fonda was different. From the lights, to the energy, to the vocals, to the song selection, it was just spectacular. My friend and I sang, danced, maybe tried to rub up on a 22-year-old (ok, that last part didn't happen). But seriously, it actually took me a couple of days to recover from all of the excitement.
If the night took that much out of me, I wondered how it must have been for RAC's Andre Allen Anjos, who was headlining his first live tour, which lasted a month across the U.S.
"I'm still in that period after touring where I'm kind of getting used to being home," Anjos told skyelyfe shortly after the tour concluded. "I don't know what to do with myself. I feel like I've been going, going, going for so long, and now when you go home and stop for a second, it's like, whoa, what do I do? [laughs] So there's a little bit of that. It takes like a week or two for you to adjust back to normal life, but it's good to be home and I'm taking a little bit of a break at the end of the year to kind of chill out for a while. I'm looking forward to that."
Aside from the excitement on stage, Anjos insists the touring experience as a whole was "nothing too crazy," adding, "The green room ended up being a noisy place of people doing all these weird sounds to warm up their vocal chords. Other than that, it was pretty tame. Maybe a quick shot of tequila before you jump on stage to calm any nerves, but for the most part, it was pretty chill."
Part of what put the whole experience at ease was working with The Knocks (Ben "B-Roc" Ruttner and James "JPatt" Patterson), who Anjos has been friends with for quite some time.
"We feel really comfortable and just try to have a good time," the Portugal native says of the guys. "As far as celebrating after each show goes, once again, we're relatively tame. We just go back to the bus and chill out and then go to sleep. When you do this every day, there's not really much motive to be out celebrating [laughs]. The reality of touring is a lot more mundane than I think a lot of people expect."
But Anjos does recall one memorable time in particular from the group's travels.
"We did have two days off in this tiny little town Penn Yan in Upstate New York and we later found out this is where Ra Ra Riot recorded their album, The Orchard," Anjos says. "It's a tiny little town, which is pure coincidence. We had a great time. It was a lot of weird looks. We're like eleven dudes all dressed in black and leather. You kind of stick out [laughs]. When we walked in the local bar at night, we got some funny looks. It was amusing to us. It was a good time."
Obviously, the tour would not have been possible without the release of Anjos's debut full-length studio album Strangers. Previously known primarily for his melodic remixes of everything from Lana Del Rey's "Blue Jeans" to The Shins' "Sleeping Lessons," Strangers is a solo project of all original material – but with some notable guest vocals from Tegan and Sara, Penguin Prison, Tokyo Police Club, Matthew Koma and Pink Feathers, to name a few.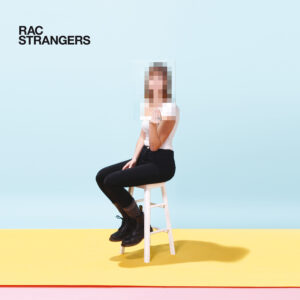 "It took about three years to do this album, and it wasn't all because of the musical process," Anjos says. "A lot of it was kind of exploratory and figuring out what I wanted RAC to be. I sort of had to nail a sound first that I wanted to develop – that I wanted RAC to be as an original artist. I worked on that for a while, and then you have to get all these vocalists to actually do something."
But throughout the tedious process, he didn't let his time go to waste.
"In the meantime, I've been working on other stuff, so I have a bit of new material," Anjos, whose RAC moniker stands for Remix Artist Collective, says. "I'm still reworking a good portion of it, so it's really hard to say when the next [album] will come out. But I'm definitely working on it and I'm very excited about it. I'm taking some different steps, so that's always fun for me."
Speaking of different steps, Anjos may be taking one in more than just the musical sense.
"I actually have been thinking about moving to L.A.," the Pacific Northwest resident says. "I'm just kind of toying with the idea. I just signed another lease here in Portland, so I'm here for another year. I love living in Portland. It kind of has everything that I could possibly want. I'm talking about purely living life, not the music scene or anything. Like aside from all of that, it's pretty great, it has everything."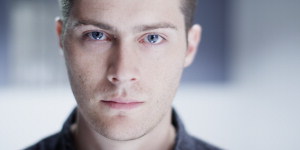 Adds Anjos: "I kind of like that it's a little bit outside of the music industry. When you're in L.A. and New York and London, I feel like you sometimes get stuck in that bubble and it's kind of hard to see outside of that, so I feel kind of lucky that I have an outsider's perspective on a lot of stuff that's happening in the music industry, which I kind of appreciate. I kind of like not always being available for everything."
But, hence his decision to possibly move, there are obviously perks to living in the City of Angels, which Anjos calls "arguably probably the biggest music scene in the world."
Among the pros of relocating?
"I just had Sugarfish, which I really enjoyed," he says of L.A.'s trendy Japanese eatery. "I thought that was really good. I just had takeout and it was pretty awesome. Umami Burger is pretty great. I can't get that anywhere else – that I know of. It's kind of cheesy, but I like Venice. I think it's pretty amusing and fun and iconic in its own way."
Missed the Something Classic Tour? Check out the 20-track playlist I compiled of my favorite songs (and mixes) by RAC and The Knocks:
[divider_flat]