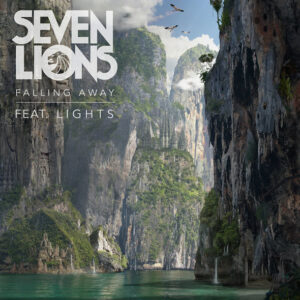 I have 33 new songs to share for today's New Music Monday!
Lights is the perfect vocal accompaniment to Seven Lions' melodic "Falling Away," and of course I am all over Chris Brown and Rita Ora's "Body On Me." Ok, the song technically came out two weeks ago, but I feel like it hasn't gotten enough play yet, so I'm still considering it brand new.
Dillon Francis has a new song "Coming Over" with Kygo – and if one new Kygo song isn't enough, give a listen to Hamilton and Hedvig's "Trippin." The sound has a striking resemblance to the "Cut Your Teeth" artist's.
If rap or hip-hop is what you are craving, give a listen to Goodbye Tomorrow's "The Way," B.o.B.'s "Back and Forth," Tory Lanez' "Say It," and Mac Miller's "100 Grandkids."
Check out the playlist below for a wide variety of EDM, indie-electro and pretty much everything else in-between from GEMS, Deorro, Allegories, Cazzette, Robyn, Duke Dumont, Michael Brun, Attlas and many more!
[divider_flat]