It always puts a good taste in my mouth (pun intended) when charitable accomplishments are celebrated with fabulous gourmet dinners!
Such was the case last week, when executive chef Chris Barnett's new L.A. eatery Stir Market hosted a wine and dine night, honoring Cheeky and Feeding America's collaborative milestone.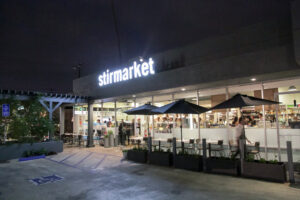 Since just launching in Nov. 2014, Cheeky – a lifestyle brand that creates colorful paper and plastic table wear – teamed up with Feeding America and has since helped provide one million meals through the sale of its products exclusively at Target.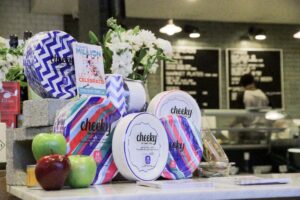 To toast the momentous occasion, Cheeky CEO and founder PJ Brice invited friends, supporters and various tastemakers to try some of the new restaurant's hors d'oeuvres and signature chicken, salmon and Brussels sprout dishes, while guests sipped on wine and took pictures in a personalized photo booth. Attendees left with gift bags containing Cheeky products (I'm especially stoked about my disposable on-the-go coffee cups!). Here's to many more charitable milestones!