Gen Z has spoken—and those beloved skinny jeans you swooped up from Madewell in 2016 can now be tossed! Kidding, kidding! We all know history repeats itself, so who's to say the skinny jean trend is any exception? More importantly, who even says the younger generation gets to call the shots? After all, most of the trends they incorporate into their looks are ones they stole from the '90s anyway. So, what do we think? Will people still wear skinny jeans after they (along with side parts) have been deemed "uncool?"
Well, who better to ask than a few style-obsessed girls in L.A. over the age of 30? Five fashion girls (with totally different aesthetics) were surveyed by skyelyfe on whether or not they'll continue rocking those tight yet stretchy articles of clothing. Keep reading for what they had to say!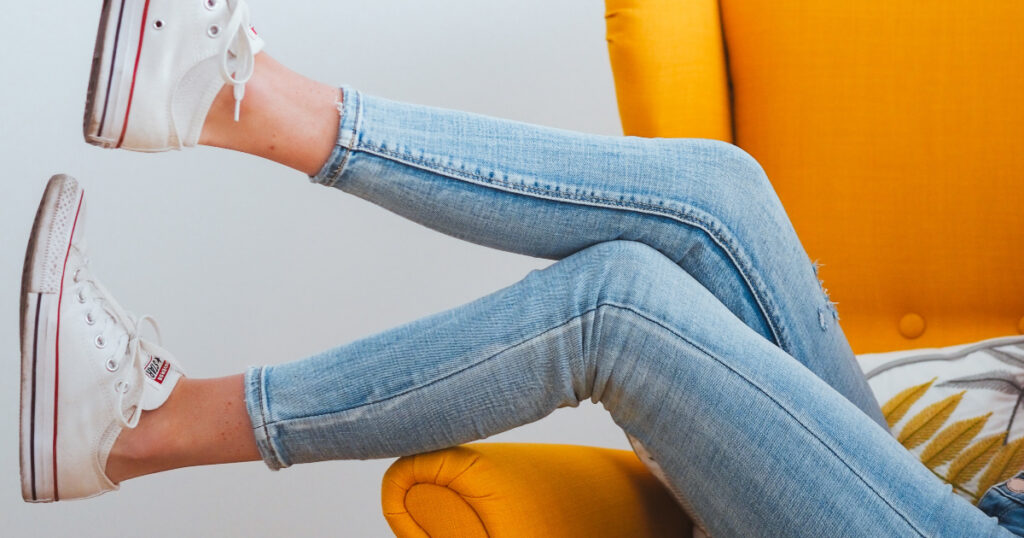 Consensus: No
This is funny because I always find myself saying now, ick I hate skinny jeans. I haven't worn skinny jeans for some time now. They've just felt a bit outdated for a while. I work in fashion, so I started to see the decline of them a while ago. I don't necessarily think they give off an older [vibe], just maybe not as into fashion trends. Personally on myself I just feel a little out of touch when I put skinny jeans on. I do love a super skinny jean though with, like, an over-the-knee or thigh high boot and an oversized sweater or hoodie.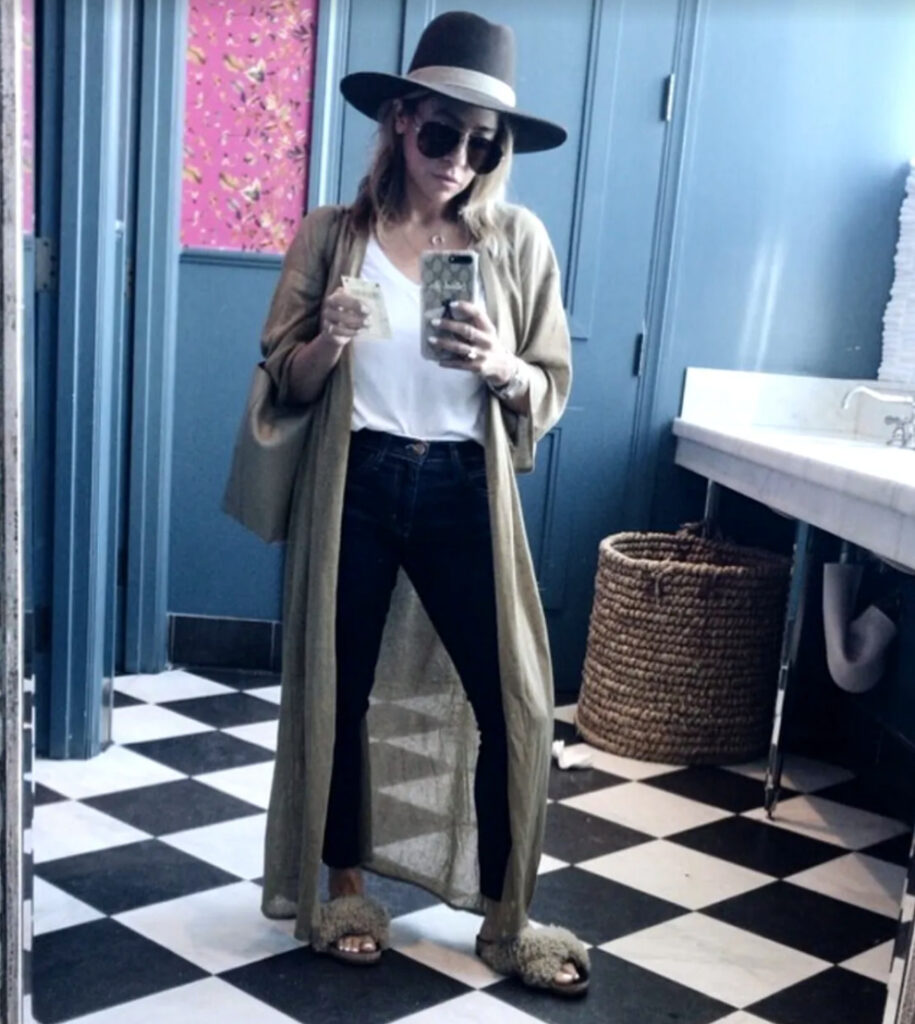 Consensus: Yes
Anything can look cool if you have style. And while I love a high-rise mom jean—my personal go-to—they aren't always comfortable. My skinny jeans that I still wear aren't overtly skinny either. If your skinnies could be mistaken for leggings, I'd pass on those. I do love a boot cut or relaxed pant, but as a short gal, sometimes they're harder to style. Fashion is cyclical—skinny jeans will be back, and I also don't think they look old! That said, if you're wearing them with a round toe pump or peekaboo pump, then we have a problem. I love that they have a nice fit, they're comfortable and flattering. I hate when they have fake-looking rips, bad distressing, intense whiskers, fake pockets or could be mistaken for leggings.
Consensus: Yes
As much as I love trends, I believe in wearing what makes you happy. I feel good in my skinny jeans, so I most certainly plan on continuing to wear them. Plus, they've been in style for so long now that I consider them more of a classic rather than a trend. I definitely don't think of them as older. One of the most stylish Gen Z girls, Zendaya, wears skinny jeans. I love skinny jeans for creating balance. If you're wearing a cozy, oversized sweater, it's nice to have a more streamlined bottom. The only thing I hate about skinny jeans is sometimes they can show your undergarments, especially in white. But we've been wearing them long enough that it's become easier to find the perfect pair.  
Consensus: Yes
Hell yeah, I'm still going to wear them—they're the only jeans I've got! I wear what I like, and I love me some skinny jeans. I think people who choose to wear skinny jeans, like myself, think they're simply a flattering fit. I have a pair of boyfriend jeans that are supposed to be the "cool" trend—and while I like them in some ways, I always feel baggier than I am. Since I'm a pretty skinny person, I love pants that fit my shape and don't make me feel like I'm swimming in them.
Consensus: No
I haven't worn them for a while now. I find that the style direction I moved into didn't work with the skinny jean look anymore. Like the shoes and tops I started to buy just looked better with looser, more relaxed denim. Also, putting something on that feels so confining and vacuum-packing seems a thing of the past. People are also way more aware of the environment and want to be part of a bigger shift in reducing pollution, waste and greenhouse gases. My favorite denim has always been my Levi's 501s. You only need one pair, and if you care for them properly they'll last forever! When I see people wear skinny jeans these days, I don't pinpoint them as being older necessarily, just more not with it. Everything style-wise these days lends itself more towards relaxed and a bit oversized. So if you're into fashion and style then you're looking or shopping for things that look good together. What's currently out there for purchase and being shot in editorials and advertising is not skinny. Jean sales have already been on the wane, partly thanks to the numerous controversies associated with their production. Denim brands are trying to survive by going more eco, but people are moving past a new pair of jeans entirely. It's about vintage up-cycling.
I like how clean and sleek skinny jeans look. Hemlines are clean and not dirty from touching the floor. You can actually see more of the shoes you're wearing as opposed to just the front. They look good tucked into high boots. An appropriate style can make your butt look really good and give your figure a really nice shape. But I don't like that skinny jeans are full of toxic chemicals that can threaten human health. They also squeeze the fat around your hips, making you feel self-conscious. They cause UTIs and yeast infections. They also destroy the environment.   
No matter what style of denim you prefer, HERE are the best tips to wearing jeans confidently, according to Hayley Kiyoko.