Let's be honest – the words "music" and "quality" don't go hand-in-hand these days. And when a good song finally does come along, it seems to only be off a two or three-track EP. Why is it so hard to find full compilations of good (even decent) music today? It took some effort, but I managed to come up with a list of four new full-length albums that I actually want to hear on repeat. Check them out below:
Banks – Goddess: Banks has been on the radar of critics this past year with the release of two EPs –Fall Over and London – and now with the debut of her first studio album Goddess, her star can only rise from here. Not only does she exhibit flawless vocal talent, but her effortless signature sexy, dark sound and thought-provoking lyrics set her aside from other pop artists. Unlike many current acts, the singer, also known as Jillian Banks, enlisted the production efforts of lesser-known artists (including a favorite of mine, Totally Enormous Extinct Dinosaurs) to compile a collection of perfection. Each track on Goddess is easy on the ears, but my three favorite are: "Alibi," "Fuck Em Only We Know," and "Warm Water."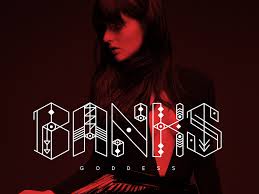 Chris Brown – X (Deluxe Version): Despite his lawsuits, jail time and dysfunctional (understatement) relationships, Chris Brown is an artist to look upon highly if I am solely focused on his music. In a saturated era of hip-hop where every track is "[DJ] Mustard on that beat, ho," it's actually a breath of fresh air to hear from Brown on his latest album X. As he's done in the past, the controversial crooner continues to set his style apart on each track from the same-sounding songs that fill our radio raves. Not to say X is free from explicit lines, but misogynistic lyrics take a backseat for the majority of the album, in exchange for many references to "making love." And while I don't actually take any of his sweet-talking sonnets seriously, Brown shines on "Time for Love," "Lost in Ya Love" – and yes, even the much less romantic radio hit "Loyal," which happens to be my favorite on the album.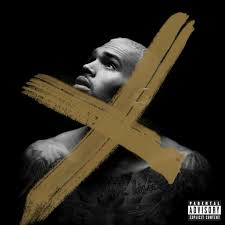 Porter Robinson – Worlds: Taking a step back from the bass-heavy hits that made up Porter Robinson's 2011 Spitfire, the 22-year-old's latest effort Worlds is surprisingly (and thankfully) a 12-track compilation of melodic bliss, with some vocal assistance from Lemaitre, Imaginary Cities and Urban Cone. Gaining inspiration this time around from video games and Japanese culture, the electronic music producer, who has said he's a big fan of going a softer direction, stands out with "Sad Machine," "Years of War," and "Lionhearted."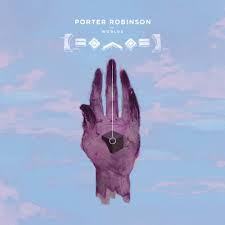 Various – Anjunadeep 06: With fall upon us, Anjunadeep 06 couldn't have come out at a better time. For those unfamiliar, these regularly released compilations of the newer generation of trance and deep house are brought to you by Above & Beyond's London-based label. This collection in particular – which especially shines with Cubicolor's "Got This Feeling," 16 Bit Lolitas' "Premuim Emo," and Lane8's "Diamonds" – is perfect for the new season. The songs are soothing and sexy, fitting for background music at a party, or even just getting ready for a night out in the cold weather.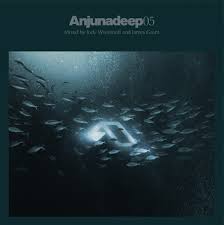 *Each of these albums is available on Spotify.