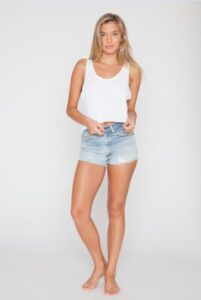 With American Apparel currently in shambles, consumers need a fresh avenue to obtain their basic wardrobe needs.
After touring the spacious headquarters of recently launched American Made Supply Co. last week in Los Angeles, there's no question that this brand is well on its way to success in the comfort space.
Like American Apparel, Alternative Apparel and other companies of the same nature, AMSCO offers options for both men and women, and in either solid colors or custom prints. With an impressive mid-$20 price point for the majority of its items, AMSCO specializes in a vast selection of styles, including classic tee, v-neck tee, baseball tee, terry hoodie and terry shorts (for guys), and classic tee, baggy tee, deep v-neck, flowy tank, oversized crop and terry zip-up (for ladies). Each article is accompanied by a tiny sewn-in American flag tag on its side.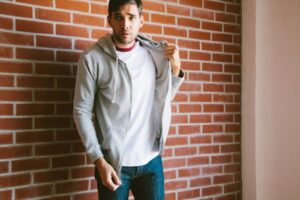 The brand is the brainchild of J. Winklepleck and Jordan Hunnell, who have both worked in the fashion industry for multiple decades combined. Between the two men, they've collaborated with a wide range of household retail names, including Pacific Sunwear, Volcom, RVCA, James Perse and Lucky Brand.
Operating with the motto "If you look good you feel good," the company makes sure even its packaging has the perfect touch of cuteness. I mean, does it get any better than garments wrapped in "You are AWESOME" tissue paper?!