Apologies to any vegetarians reading this, but we love a good steak. So of course we've driven far and wide for the best places to get steak in LA.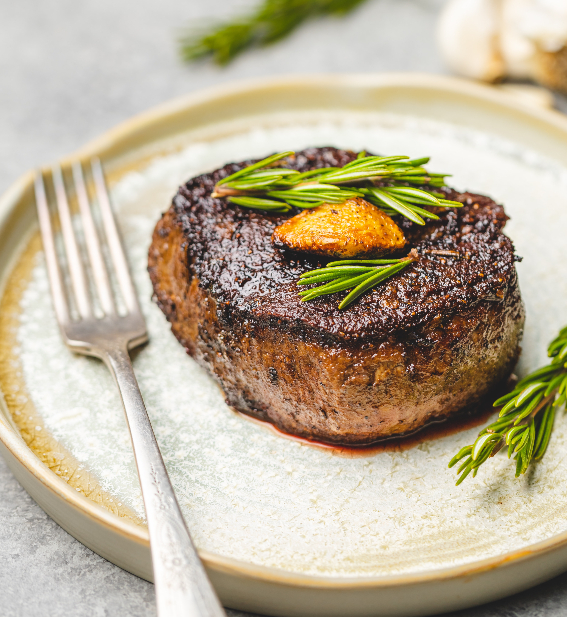 And while nothing compares to dining in an actual steakhouse (here's looking at you, BOA), this may not always appease your accompanying dinner guests. In the case that you have to compromise, we have a few options.
As a lover of fine dining—steak dinners in particular, West Hollywood's experimental pop artist Adam Cola dishes (pun intended) to skyelyfe about going out in the city, and what he considers the best places to get steak in L.A. (that aren't steakhouses).
"Since we're in a city where Old Hollywood nostalgia runs wild, I love the dining and hospitality scene in L.A. more so than other cities because dining here feels more like an experience," the Canada-bred singer, who just released his new track "Mark Your Mark," explains. "There's an 'industry' undertone that's unique to this city. Whether it's dining next to a big celebrity at Tower Bar on the Sunset Strip or dining at an iconic spot like the Polo Lounge in Beverly Hills, the energy is electric."
Keep scrolling for Adam's L.A. steak suggestions, and why these are the spots to know.
I always enjoy the scene at Toca Madera. the aesthetic of the restaurant is very sexy. Also, their Carne Asada is top notch. 
While this place might be known for its pasta and lovely romantic garden, the filet here is to die for.
I like dining in hotels. The Four Seasons Beverly Hills is such a beautiful one, and is home to one of the best hotel restaurants. Their NY Strip is delicious.
For more fine dining in L.A., click HERE for our review of Ocean Prime in Beverly Hills.