While cold, winter air may be soothing to the soul, the same can't be said for our faces. The next few months will put our skin at peak dryness, and we'll therefore need specialized skincare products to combat the issue. You're probably unfamiliar with chaga serum, but I'm here to explain why this may be the answer to your winter woes.
Since launching only a year ago, the brand SERUMKIND has found its place by formulating a handful of single-care serum solutions with rare ingredients found all over the world. Their latest development? A Chaga Charging Drop, just in time for winter.
I was invited to test this highly concentrated chaga serum during its virtual launch, so keep reading for everything you need to know!
1. Chaga Is a Nutrient-Dense Mushroom Found in Siberia
Siberian Chaga Mushrooms are superfoods that contain more nutrients than any other mushroom. They can survive temperatures of under 45 degrees, and people have used them for centuries to boost immunity. When it comes to skincare, the mushrooms contain beta-glucans that help improve the skin's elasticity and enhance epidermal hydration. As you can see below, these are no average mushrooms.
2. The Chaga Charging Drop Contains 500,000ppm of Chaga Mushroom
Also known as Inonotus Obliquus Extract, the contents of this chaga serum recharges, nourishes and hydrates the skin. It's a highly concentrated formula, so a little will go a long way in this $55 glass tube. But as celebrity makeup artist Jamie Greenberg pointed out during the launch, the consistency doesn't get sticky despite how it may appear in its packaging. Though due to its thick formula, Jamie suggests using it as an overnight serum to wake up looking especially hydrated.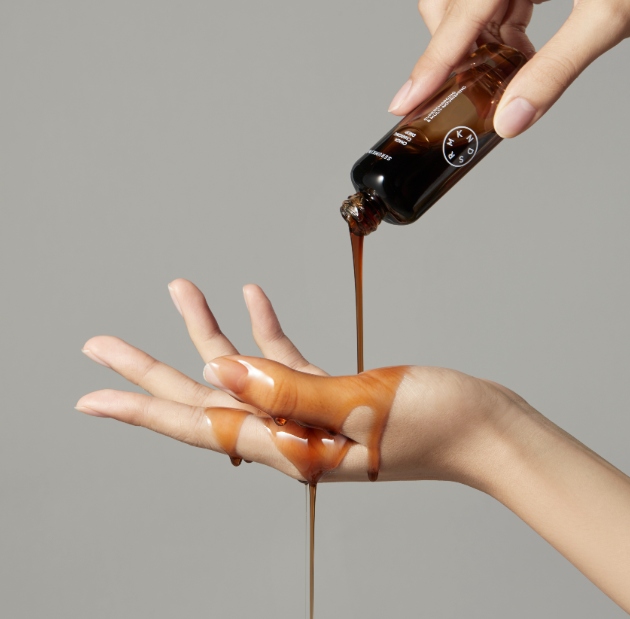 3. The Serum Can Be Combined With Other Chaga Products for Greater Effect
To coincide with the launch of the Chaga Charging Drop, SERUMKIND also released its first beauty supplement: Chaga Charging Powder ($37). The formula—which comes in a box of 25 powder sticks—can be consumed in the form of a tea or yogurt topping, or can be used by combining the Chaga Charging Drop in the following ways:
Chaga Wash-Off Mask: For a hydrating mask, mix equal parts Chaga Charging Powder with our Chaga Charging Drop and apply all over face as a mask.
Chaga Sugar Scrub: Exfoliate away dead skin cells by combining one packet of Chaga Charging Powder with one tablespoon of brown sugar and one dropper of Chaga Charging Drop.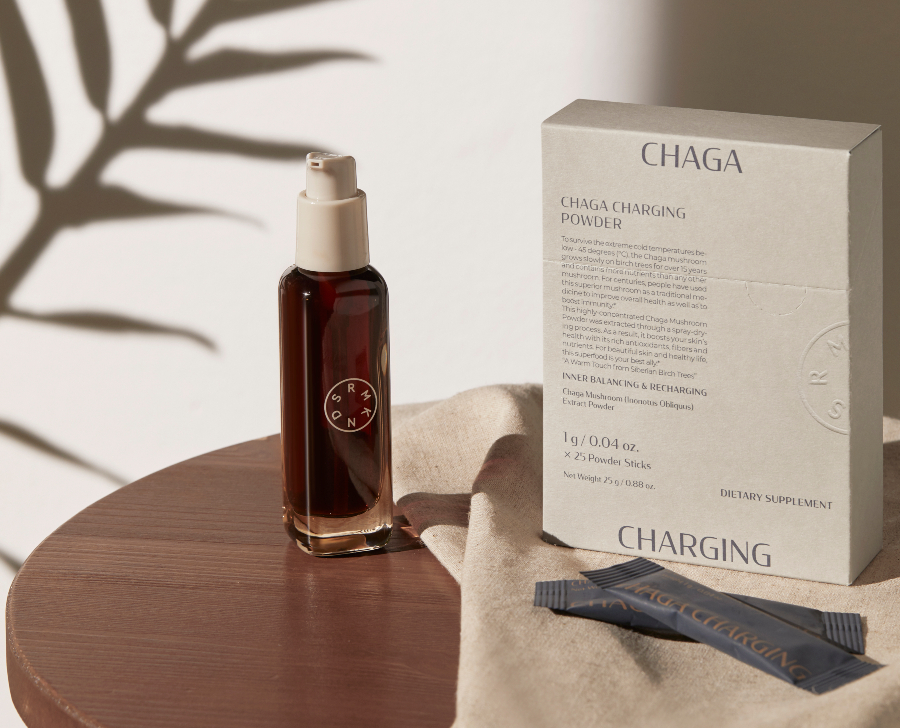 For additional new skincare launches we stand by, click HERE for a full review of NUDESTIX's NUDESKIN line.