As part of your whole new year, new you, is a fresh fragrance included?
I know that for me, 2014 was particularly challenging, and in Oct. of that year, I made the mistake of purchasing a pretty expensive bottle of My Burberry perfume with the hopes of at least adding some enjoyment to my otherwise unhappy period of existence. But instead of perking things up, I was only left with that scent seemingly forever reminding me of that time.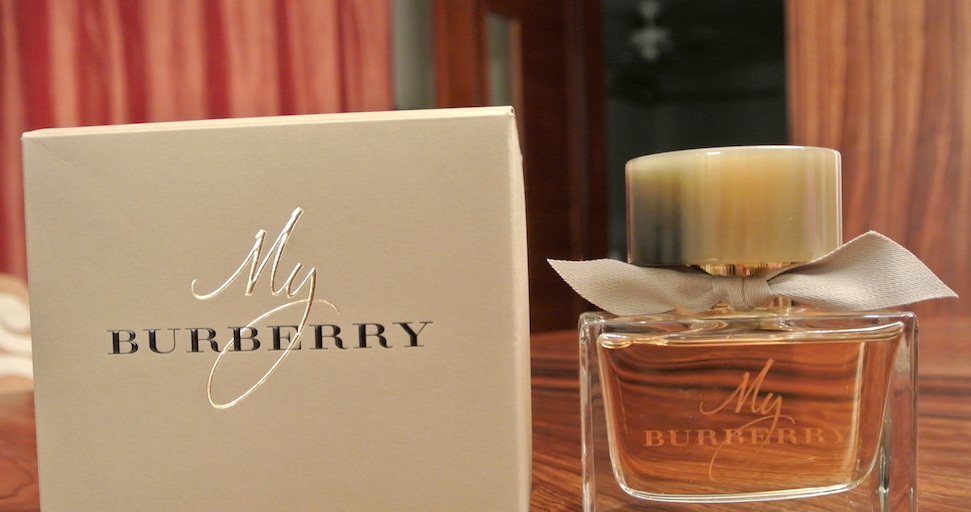 I have since discarded the fragrance, and although it shockingly no longer brings a frown to my face, I think it's best to leave it in the past. Bye, 2014!
That said, whether it was my 2014 or so many of your 2016s, a new year is the perfect time to explore a new personal scent. Just like a new 'do or a bold new makeup experimentation, a new body fragrance is a great way to change things up and make a fresh statement.
As I geared up for 2017, I had the pleasure of chatting with L.A.-based perfumer (and Dustin Hoffman's lovely wife) Lisa Hoffman at a fabulous event hosted at Reservoir boutique by my personal friend, blogger Sydne Summer. Whether you're into oils, sprays, beads or mists, Lisa shared some universal wisdom about making sure the scent you select is the one that fits you best. Scroll below for three things you must consider before purchasing your next body fragrance—and for even more on making the right selection, check out the post I wrote for Sweety High.
1. Just Because It Isn't Initially Overpowering Doesn't Mean It's Not Working
Sometimes I test out a fragrance for a day or so, and 30 minutes after I apply it, the aroma has seemingly diminished (unless it's something overtly bold like a Chanel or Michael Kors fragrance). Lisa encourages you not to let that steer you away from the scent.
"Our noses get tired," she tells skyelyfe. "And so at some point, we don't smell the fragrance that we put on, but others do."
Going off of that, don't over-apply to compensate for what you can't necessarily smell. Basically, ask a pal or significant other if they can smell it on you before you go overboard.
She advises: "It's really important to protect yourself from making fragrance faux pas that you should not be making after a certain age."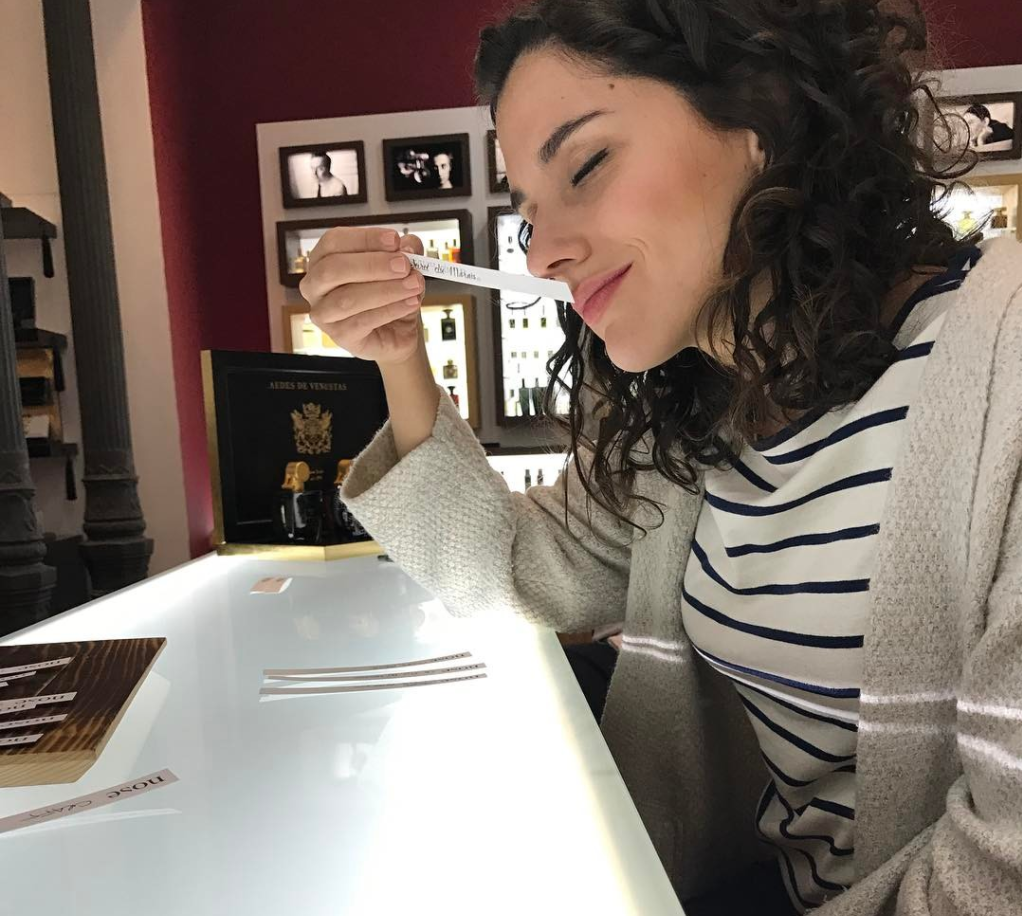 2. If You Can't Commit or Are Overly Sensitive, Go for Fragrance Jewelry
Lisa created various-scented fragrance beads that are placed in a fancy little silver or gold holder and then sewn onto a bracelet or necklace.
Not only can you wear them, but you can swap them and gift them with friends! And they are not invasive.
"I had this idea to make fragrance jewelry in a way where the fragrance doesn't touch your skin," Lisa explained (she gifted me a few pieces, and they are entirely true to how she she describes them). "So, one of my greatest pleasures with fragrance jewelry is actually giving it away. Of course to my family, of course to my friends, but when someone, even a stranger, would compliment me at the airport and I'd say, 'Oh really, you like it?' and they'd smell it and love the whole thing, I loved just taking it off my wrist and just giving it to them. So for me I thought, wow the ultimate way to experience fragrance jewelry is if I can sell them as two pieces where you get to buy one and keep it for yourself and then you have one to give away. Or if you want to give yourself a little extra love, you could."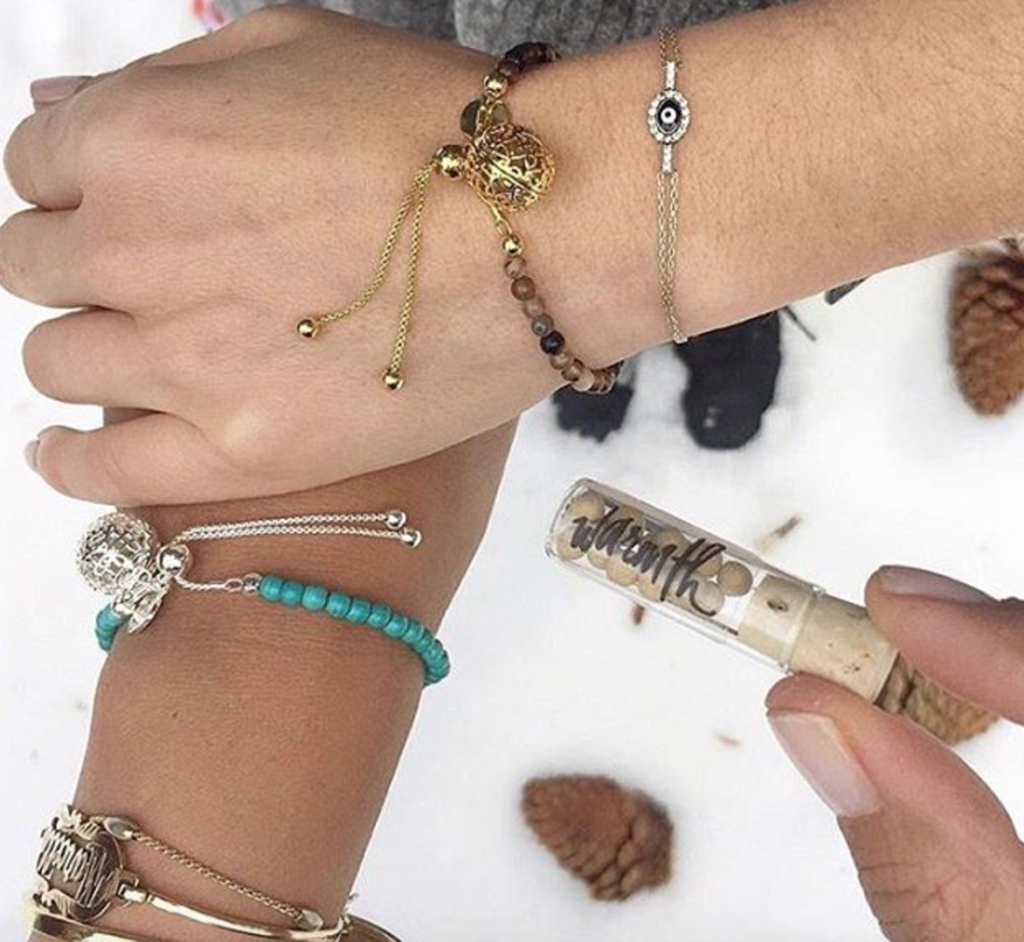 3. Keep In Mind No Single Scent Smells the Same On Anyone
There are lovely aromas that smell delightful on someone else, but when I spritz some on, I have the headache from hell. Lisa explains that layering fragrances is sometimes the way to go.
"What I love about fragrance is breaking the rules and changing it up and sometimes you may just want to individuate and personalize, maybe make your own scent," she says. "And other times I think it's fine because it really doesn't smell the same. There are so many other factors [that go into a body's scent], like shampoos or body lotions. There are no carbon copies or twins."