COOLA is a standout I see every time I roam the aisles at Sephora. That said, because their products previously focused primarily on suncare, I hadn't used them up to this point. I have an array of SPF lying around, so I use whatever's in front of me. That said, when COOLA's skincare line launched this month, it would acquaint me with the brand in a whole new way.
I was fortunate to receive an invite to the Zoom meet-and-greet with the company's CEO and founder, Chris Birchby, and its Vice President of Innovation, Christina Peng. Ahead of the call, I received a full shipment of its oceanic-designed packaging that Chris and Christina would introduce us to at greater length during the chat.
I was immediately drawn to the Moon Silk Moisture Recharging Mask. More on that below, but it can be used as both a rinse-off or overnight mask, and I'm in desperate need of a fresh leave-on. The collection contains six products total, checking the boxes for all the necessities in a standard skincare regimen. The collection as a whole was formulated to combat blue light/digital stress, pollution, UV rays and more. All in all, the products collectively aim to hydrate, refresh and renew, and they do not contain SPF.
Keep reading for my breakdown of each product in COOLA's skincare line:
1. Glowing Greens Detoxifying Facial Cleansing Gel: $28
This cleanser is described by the brand as "a detoxifying juice cleanse for the face." I will say, upon personal use, my skin feels completely refreshed after rinsing. Packed with nutrient-rich seaweed extract, organic aloe juice, celery leaf and cucumber extracts, this product aims to gently cleanse away dirt, makeup and impurities.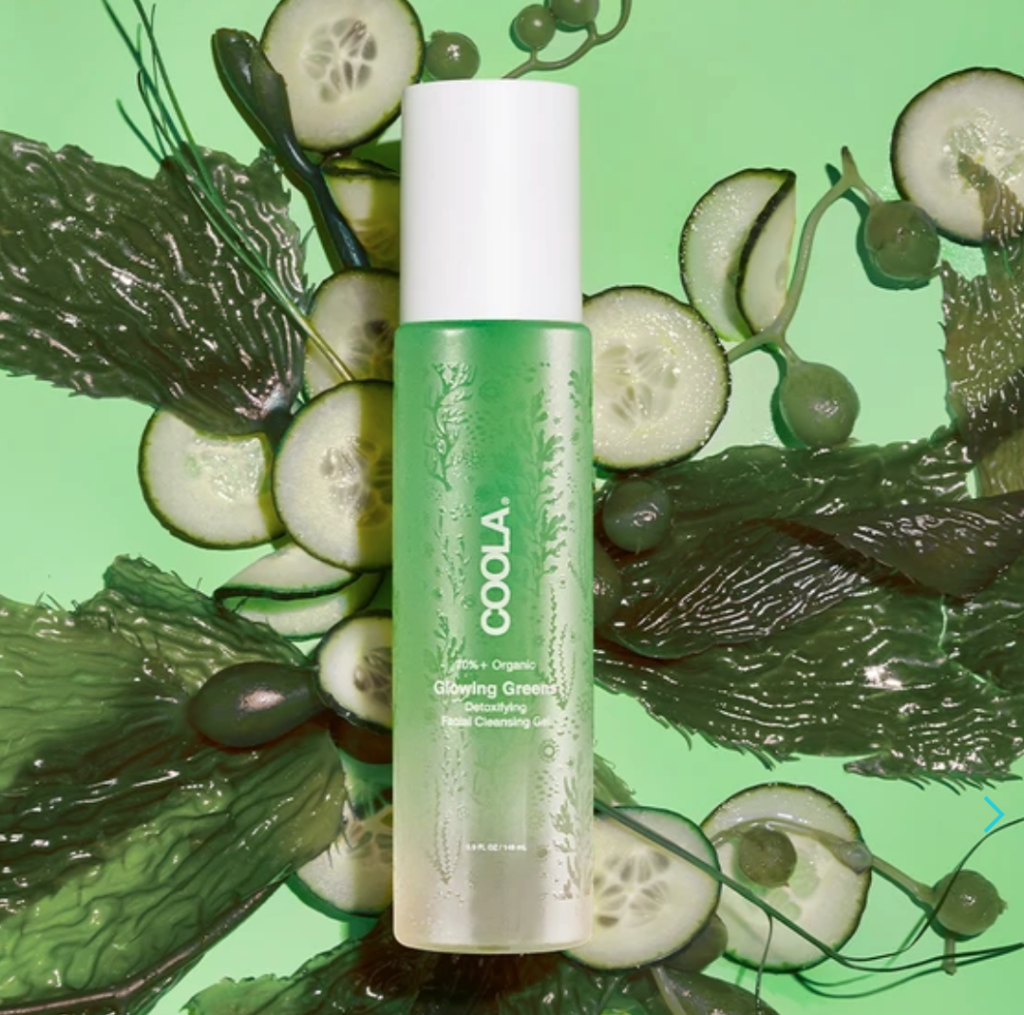 2. Pacific Polish Gentle Sea Salt Facial Exfoliator: $32
You can't go wrong with a solid exfoliant! I was told this is gentle enough for everyday use (obviously depending on your skin type), but that using approximately three times a week is best to stay on the safe side. Made up of ultra-fine mineral sea salt, papaya extract, Ayurvedic oil, coconut oil and sunflower oil, this product helps smooth away dull, dry skin cells, while drawing out toxins. The end result should be decongested-looking pores and a refined, clarified complexion. I felt a difference immediately, and the mild-as-advertised scrub did not irritate my skin.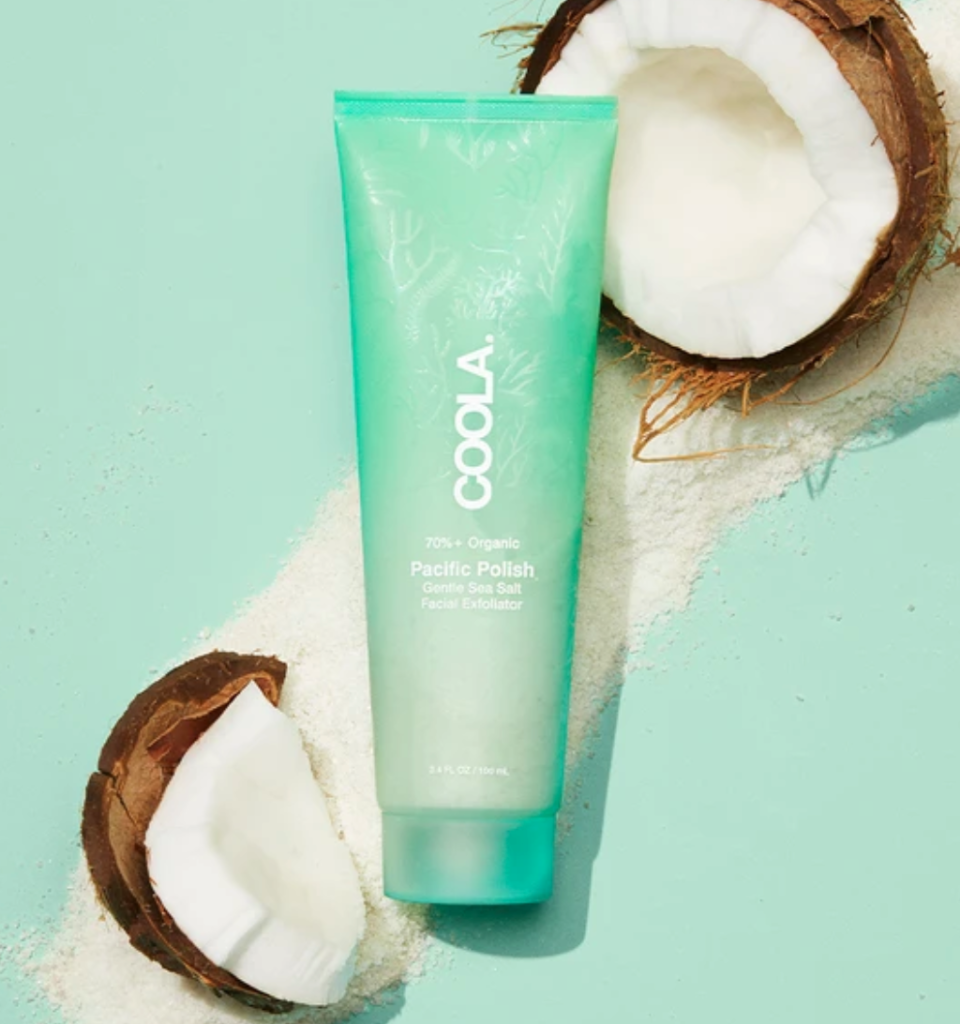 3. Vital Rush Skin Renewal Serum: $52
This nutrient and vitamin-packed product is made for wake-up and renew morning application. The combination of camu camu extract, goji berry and moringa oil aim to revive the skin's appearance, while keeping it hydrated and nourished.
4. The Great Barrier Cream Fortifying Moisturizer: $48
Most definitely the personal standout on this list so far, COOLA's moisturizer is accurately described as a "lightweight yet powerful organic cream." A little goes a long way with this concentrated formula. I've had issues with moisturizers lately, but within just one use of this product, I definitely noticed a difference. My skin looked significantly dewier throughout the day. The formula was made as a resilient barrier to the everyday stressors of the environment. So, in addition to providing a little glow with the help of sea kelp and blue algae extract, the product's Full Spectrum 360° complex fights the effects from blue light, stress and fatigue. And who can leave out its sleek glass packaging?
5. Rewakening Rosewater Mist Face Spray: $36
Also complete with the brand's Full Spectrum 360° complex, this midday skin booster is a nourishing refresh, packed with ginseng and green tea extract to help de-puff, brighten and rebalance skin. It also contains cucumber extract, which helps calm and soothe. The vitamin-rich hero ingredient, Damask rosewater, hydrates and refreshes.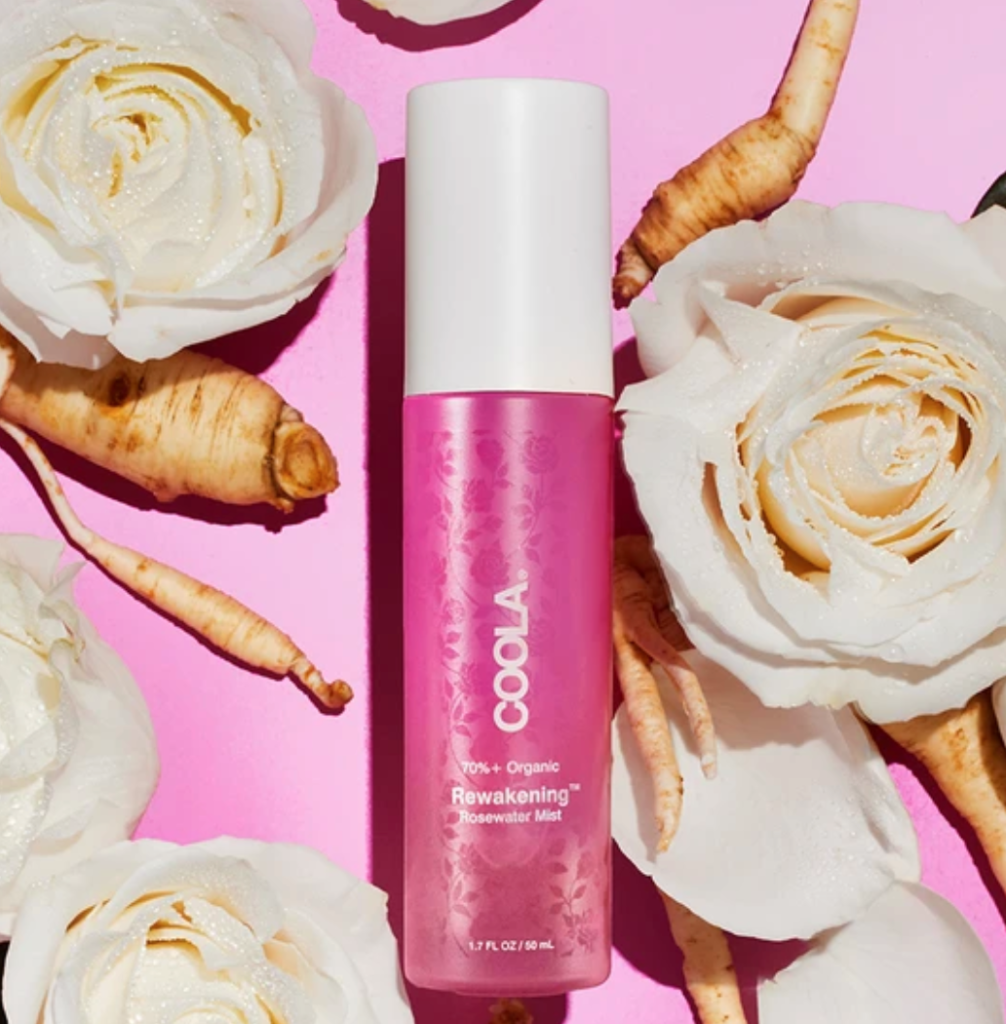 6. Moon Silk Moisture Recharging Mask: $48
Saving the best of COOLA's skincare line for last, we've got this innovative ultra-hydrating luxury mask. Packed with Snow Mushroom extract for hydration, Kakadu Plum for Vitamin C-rich skin protection—and, once again, COOLA's signature Full Spectrum 360° complex, this product fights the effects of blue light, pollutants and other skin stressors. Much like the aforementioned moisturizer, a little goes a long way here, so no need to over-apply.
In addition to its skincare benefits, the mask provides a whole experience upon application and wear. A facial mask brush is sold separately ($18) to help apply the formula evenly and sanitarily. Once the consistency is spread, you feel a cooling sensation on your face and see a holographic shimmer. Hello, Instagram! The mask can be rinsed off after 20 minutes or worn overnight for deeper hydration. You can apply as frequently as needed—I've used it every night so far! And its sleek glass tub looks dashing, adorning your beauty counter.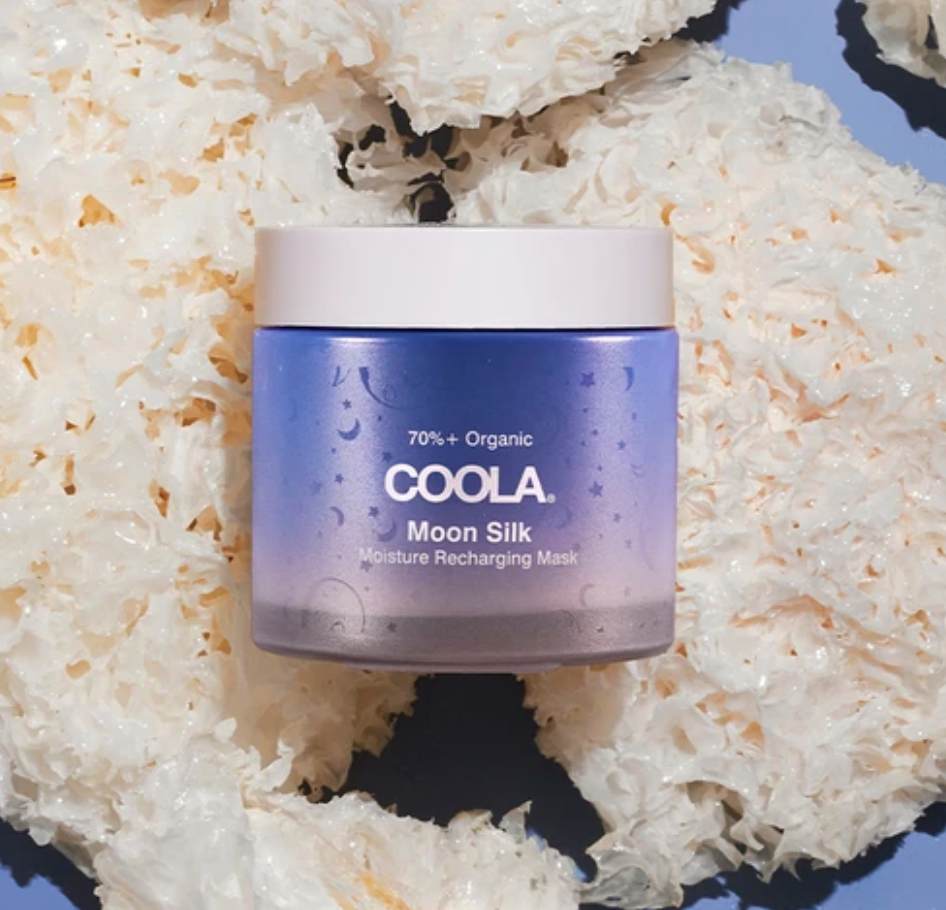 Are you on a beauty budget? Click HERE for the best and worst affordable skincare brands, according to TikTok.