Luckily, with everything that's evolved over the last few years, embracing Galentine's Day as its own special holiday has become one of them. What used to simply be a way for single girls not to feel left out on Valentine's Day (Feb. 14) has transitioned into its very own date on the calendar (Feb. 13). Which means, of course, that a Galentine's Day gift guide is totally in order (just like the rest of the totally serious holidays), amirite?
No two girls are exactly the same, so there's got to be some variety in this list. I looked far and wide to dig up not only a unique array of giftable goodies, but also items that don't break the bank. After all, you still have their birthday and the holidays ahead of you.
Keep it classy yet cost-effective with gifts they're sure to love, at $25 and under. From the beauty babes to the foodies, to the wellness junkies and more, keep reading for the ultimate Galentine's Day gift guide that'll earn you major brownie points—on a budget!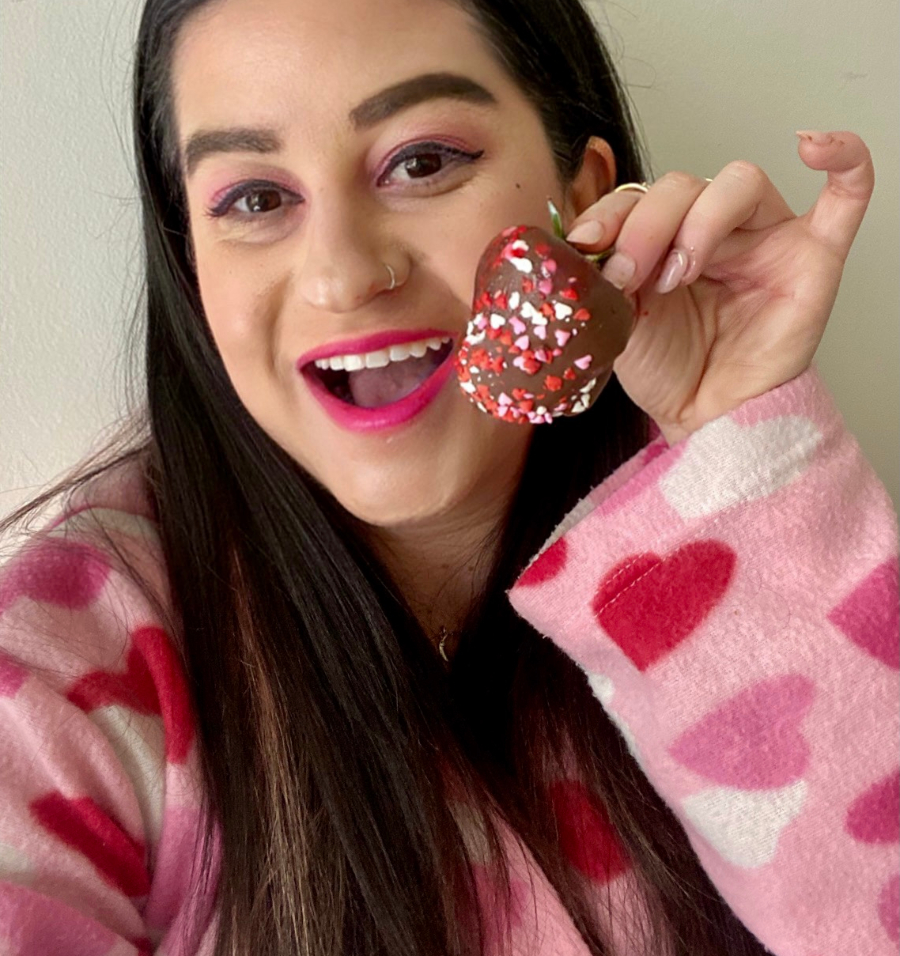 For the Lipstick Lover
Manna Kadar Cosmetics Lip Lounge Mini Lip Set: $24
If there's one day to embrace your girlie side, Galentine's Day is it. This collection of 10 mini lipsticks will ensure your pal's lips never go nude again (unless in the form of one of these highly pigmented hues). While complete with a semi-matte finish, each lipstick is enriched with Vitamin E to ensure the lips stay hydrated. With varying shades of aforementioned nude, along with some reds and purples, she'll surely feel festive primping her puckers with one of these shades!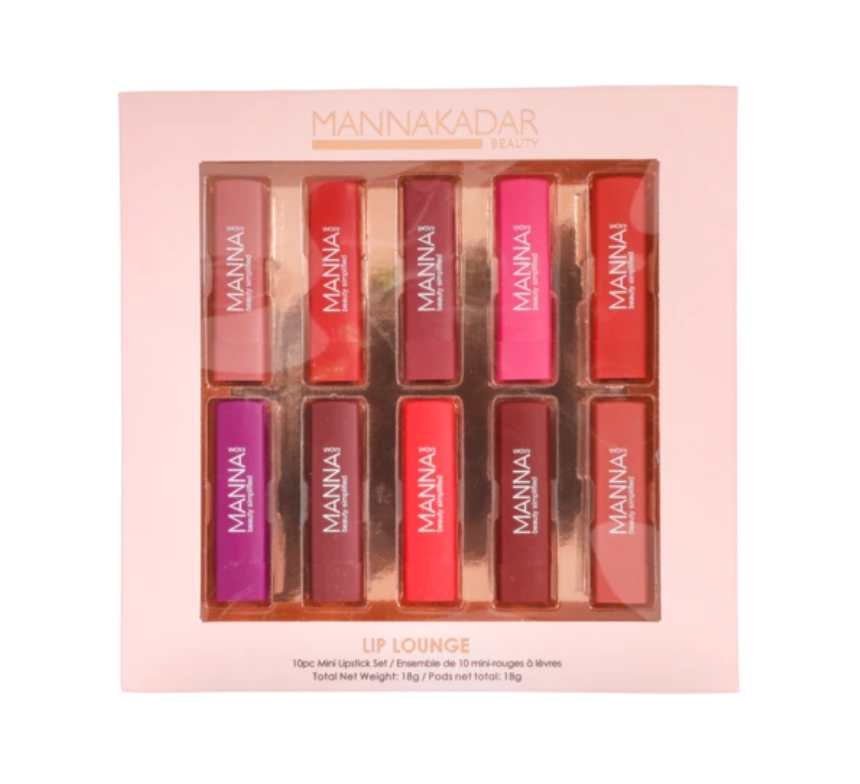 For the Eyebrow Junkie
Ziba Beauty Brow@Home Signature Kit: $25
A girl who couldn't care less about her brows? I don't think she exists. I'd gone through all my various eyebrow pencils and was in desperation mode, when coincidentally, I received this game-changing kit in a Pro Safety Beauty Summit gift bag. I ripped it open, and it's been my go-to ever since. The set comes with 16 eyebrow wax strips, a trio of different brow gel shades, a multitask brow brush and antibacterial sanitizing wipes. I promise this will appease.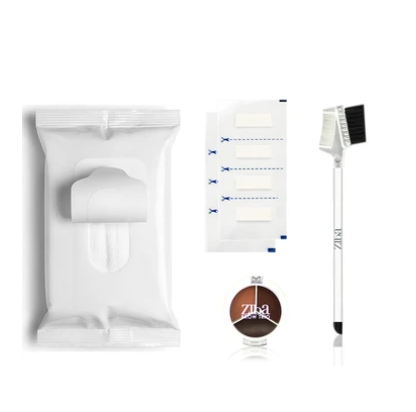 For the Self-Proclaimed Wino
Argaux Discovery Bottle Gift Box: $25
Argaux is a BFF-owned business based in Costa Mesa, CA, that represents wine from all over the world at various price points. For $25, you can order-up a bottle in a fancy little box, complete with decorative crinkle paper. Leave impressing your pal to the experts. You choose between red or white—they take care of the rest!
For the Obnoxious Keto Devotee
Good Dee's Low-Carb Baking Mix Bundle: $19.98
We all have that friend who won't stop talking about her diet (namely, the friend who's doing keto). Adhere to her restrictions (and sweet tooth!) by swooping up a brownie and blondie bundle that's A-OK for her eating plan. Each of the two gluten-free baking mixes are free of dairy, preservatives, sugar, soy and grain. Ok, but they have flavor, too—promise!
For the Friend Who Swears She's a Real Housewife
Best of Housewives Coloring Book: $16
Your pal may not have The Real Housewives in the flesh, but she can still bring them to life! This coloring book not only highlights the Bravo stars' most outlandish escapades, but they can be plastered all over your friend's fridge, given out as greeting cards—you name it. Your pal can color to her heart's content, putting her best work into these decorative pieces of art.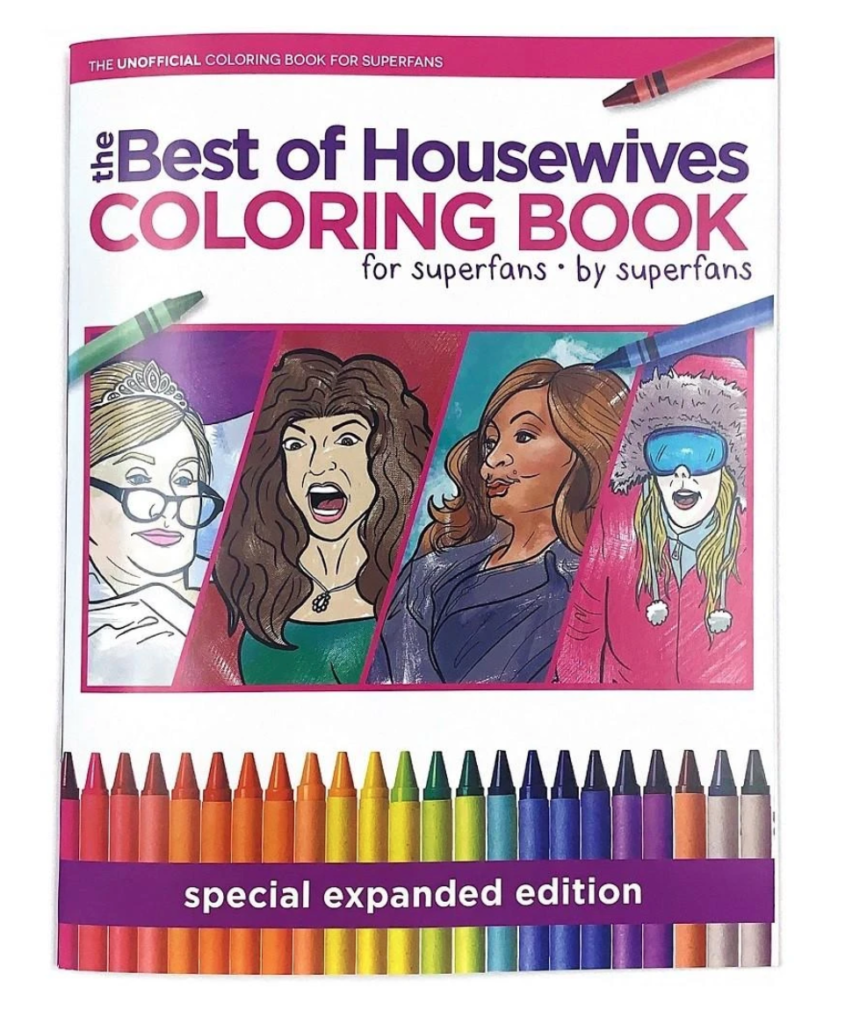 For the Sophisticated Young Lady
Best of Sips by Tea Box: $15
If coffee is beneath her, snag your pal this adorably designed gift box full of various teas. Each package comes with four tea flavors, including lemon and lavender—along with disposable tea filters, a reusable muslin cloth tea filter to steep loose leaf tea, and a printed insert with steeping tips and exclusive discounts to each tea brand.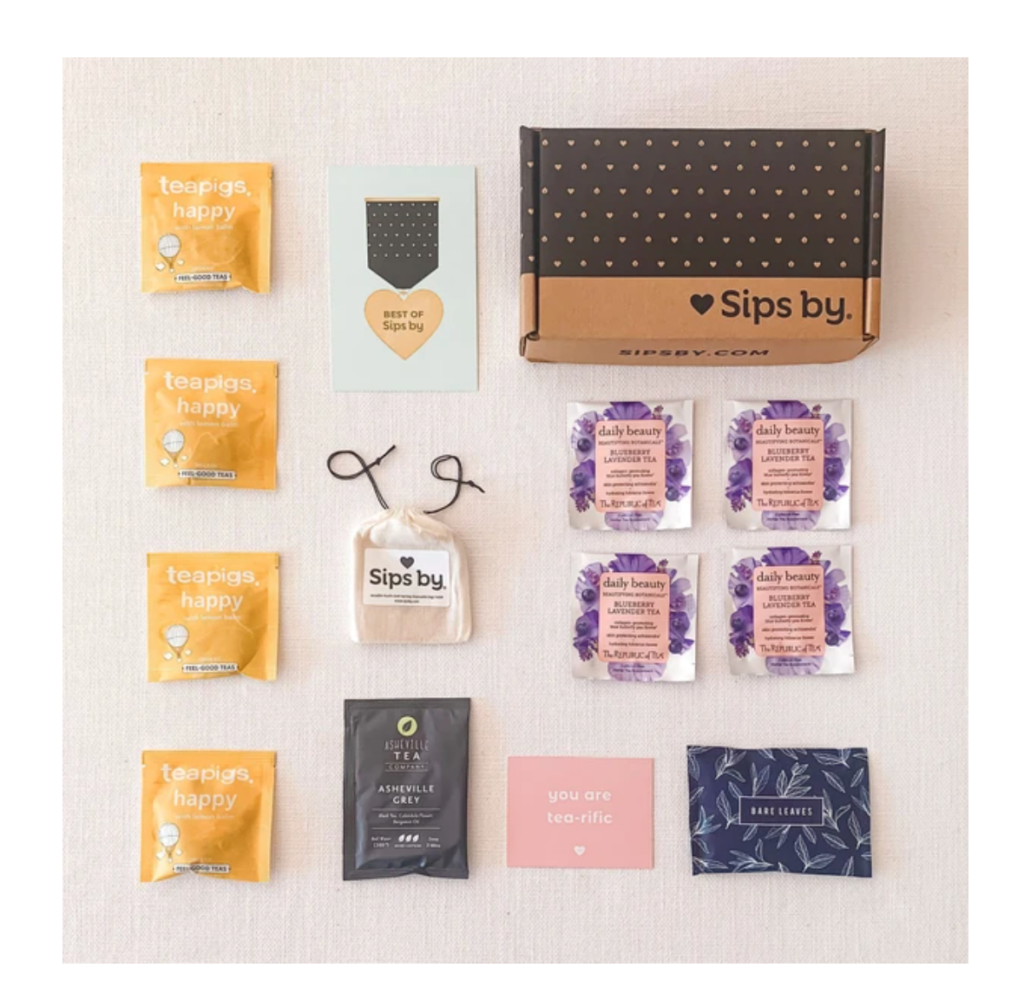 For the Self-Help Queen
ban.do Wellness Workbook: $18
For the buddy who's always trying to better herself, help her get into high-gear with this pretty-in-pink, 100+-page compilation of personal exercises and motivation relating to goals, exploration, action and relaxation. It includes artwork, tips, tear-away cards, balance charts and check-ins.
For the Face Mask Aficionado
Yellow Beauty Red Erase Facial Scrub: $20
Name a girl who doesn't love a good face scrub? I'll wait… Packed with turmeric, chickpea flour and coconut oil, Yellow Beauty's brand new Red Erase facial scrub aims to shrink breakouts and reduce redness after just one use. Its hero ingredient turmeric is known to brighten dull skin, supply micronutrients, lighten facial hair, fade dark spots, heal acne and diminish acne scars. Suitable for all types, your pal won't fault by using this if she has sensitive skin.
For the Skincare Obsessed
Pixi Beauty's Let's Glow Gift Set: $12
What Galentine's Day gift guide would be complete without the ultimate love-yourself gift—a skincare trio! Pixi's Let's Glow Gift Set is not only on sale for a whopping $12, but its cute carrying pouch comes with a package of travel-sized products: Glow Mud Cleanser, Glow Tonic, Glow Mud Mask—and a bonus mini-pack of limited edition Glow Tonic Cleansing Cloths for removing makeup. Whether she's on-the-go or staying put, she'll have plenty of ways to get her glow on during her next self-care Sunday (or any day!).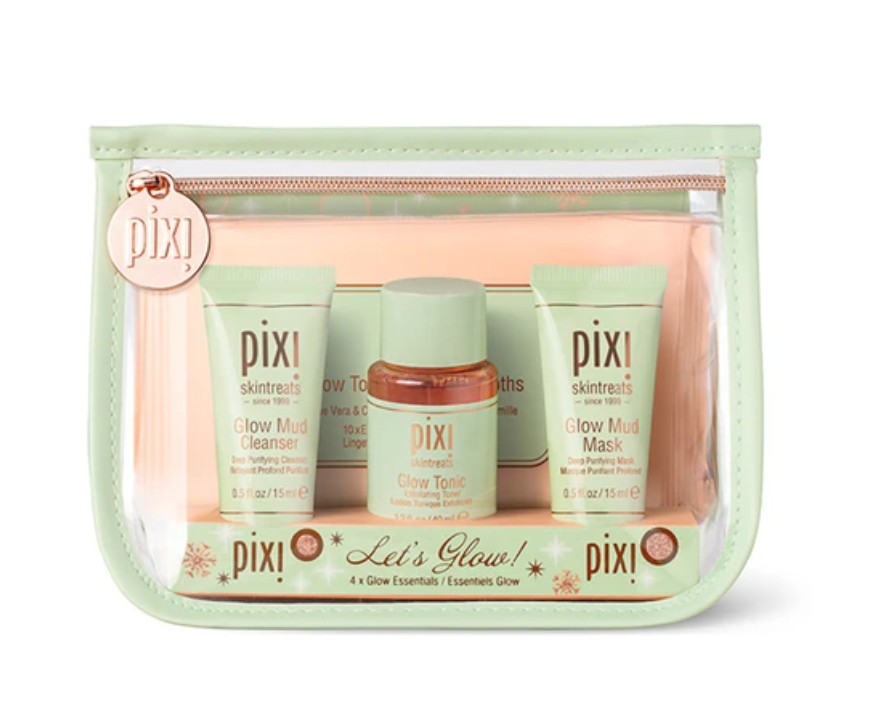 For the Firecracker
LULUSIMONSTUDIO Keepin' It Sassy Mug: $7
For the friend who doesn't hold back, encourage her to embrace her attitude in style with this decorative coffee mug that says it all. Not only do we all love a good tongue print, but this bad boy is on sale for under $10, and the founder is Paul Simon's daughter—which makes it all the more fun!
For the Artiste
Mini-Canvas and Easel Painting Set: $23.99
I recently attended a virtual listening party for musician Gilli Moon. Ahead of the event, I was sent a tiny kit allowing me and other guests to paint to the sound of Gilli's music. It inspired this next Galentine's Day gift idea. For the friend who can actually color between the lines, this exploratory painting set will allow her to play around to her heart's content, while showing off her fine works in every room of the house. This incredible (and affordable!) set comes with 10 4×4 mini canvases with easels, a 12-piece acrylic paint set, 10 paint brushes and five palettes. She'll never be bored again!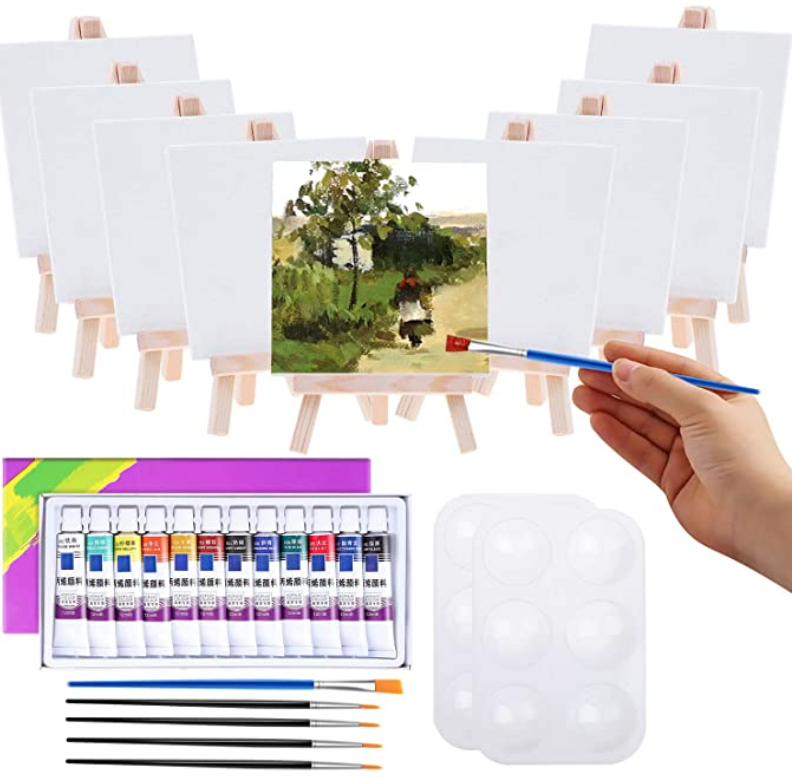 For the Girly-Girl
Rainbow Shops Faux Leather Heart Detail Crossbody Bag: $6.99
Let your gal pal know she'll always have your heart by gifting her this adorable crossbody bag. Perfect for running errands or going on a walk, she can flaunt her femininity in this small yet oh-so-stylish must-have that'll fit all the necessities.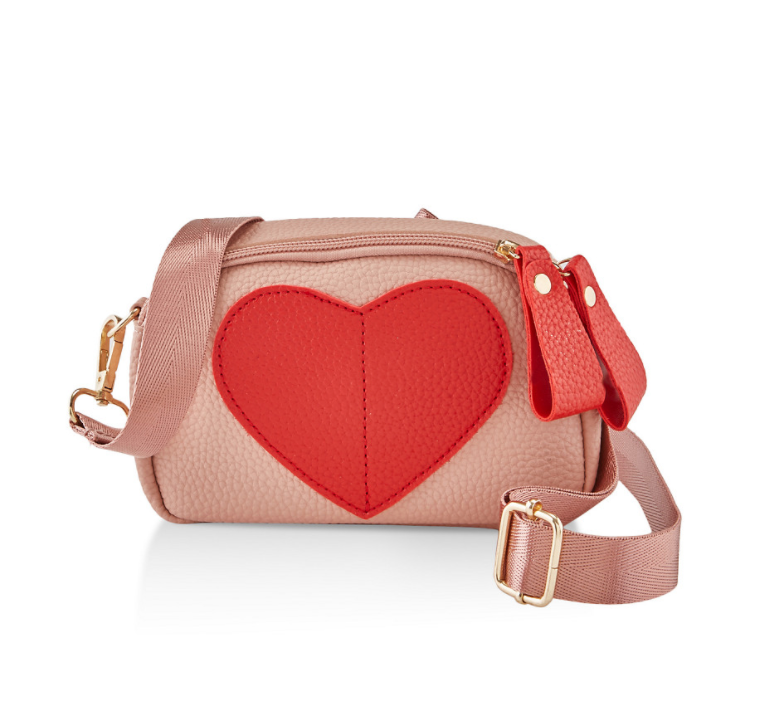 For the Lotion Lover
Superzero Relaxing Lavender & Chamomile Hand Balm Bar: $22
We all have that friend who's constantly asking to borrow lotion. You've probably wondered why they never have their own, and now you can wonder no more by purchasing them this brand new launch from Superzero. The innovative hand balm comes in the form of a bar, and is packed with hydrating antioxidants and calming aromas. It's 100% clean, plant-based, vegan, silicone-free and plastic-free. So if your pal is big on the environment, consider that an added bonus!
If you're looking for something to do with your best Galentine this year, try a Dragon's Breath facial. HERE's what you need to know about the at-home process.