If you've ever clicked on a graphic sex toy review or tips on getting hot and heavy (with yourself or someone else), you've probably wondered about the person behind the byline. As a writer myself, I know how initially strange it can feel to be vulnerable on the internet. Sharing tales about love, life, friendship—or heck, even just personal photos or a simple product review—requires stepping out of your comfort zone. But opening up about intimacy is a whole other beast. I recently met Suzannah Weiss, a sex and love coach, who also happens to be the name behind Self's "The Best Vibrators to Show Your Clit Some Love," and Harper's Bazaar's "I Went to a Masturbation Class in Search of My Biggest Orgasm Yet" (among many others). In all my years of editorial, I'd never met anyone in this particular niche. Needless to say, I was intrigued—so I asked her some questions. 
Suzannah Weiss' Educational Upbringing
Weiss attended Rhode Island's prestigious Brown University, triple-majoring in cognitive neuroscience, modern culture and media, and gender and sexuality studies. It wasn't until working in marketing at a tech startup that it dawned on her to become a writer.
"I had ideas I wanted to express about sex, relationships and feminism, so I started writing on nights and weekends," she tells skyelyfe. "I sent my stuff to any editors whose contact info I could hunt down. I'd send them whatever I'd written that seemed like it could fit on their website. I was laid off from my job as I got my first pieces published, so I looked for other jobs. Surprisingly, my writing took off to the point that I didn't have to find another job."
Her Intro to the Sex Industry
The first outlet to give her a shot was Thought Catalog, which began as a non-paid gig, where she kicked things off writing a listicle about sexists on dating apps. From there, she pursued some smaller publications, but really broke through after persistently sending pieces to Bustle.
"I applied for a part-time news writing job there, which was my first regular ongoing gig," she recalls. "The position was Lifestyle Writer, which included sex and relationships. I realized I enjoyed writing about this topic, so I started doing extra writing specifically for their sex/relationships section, which other publications noticed."
As her work began to pick up, there was a brief "You may not want to read my articles" conversation she had with her family. And it was as simple as that. "I don't think my family really does read my articles, as it would be weird for them," she says. "However, I had to get to a place within myself where I'm at peace with the fact that they could, because I feel that what I'm writing is helping the world, or at least not hurting it. I can't be ashamed of what I write if it's honest and it's doing at least some good."
With a title like Sex + Relationships Writer, you can imagine Weiss has some interesting experiences. Keep reading as she breaks down the most surprising things she's learned about sex since starting her career.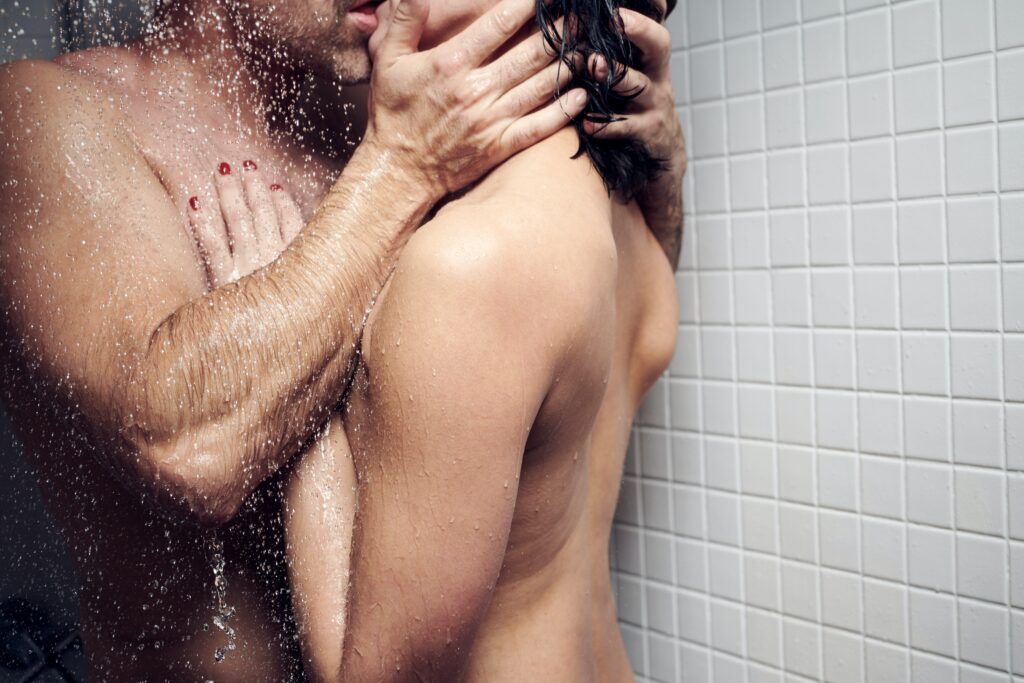 1. Sex Parties Are Less Intimidating Than You'd Ever Imagine
As probably anyone would be, Weiss was nervous about judgment at sex parties for her overall appearance, body and sexuality. But she was pleasantly surprised.
"When I began going to sex parties, I thought I had to compete for attention and I wouldn't be desirable enough," she says. "But at the parties, I saw all different body types, facial features, and more, engaging in connective and pleasurable interactions.
In fact, she realized she was her own worst enemy.
"The number one person who was saying 'no' to me was me," she goes on to say. "Women's looks don't matter as much as we're taught. People notice, appreciate and love our spirit and our energy. In general, gender is not as binary as we think. We're taught it's women's job to be beautiful and meet men's sexual needs and it is men's job to be providers. Most interactions I've actually witnessed and taken part in, irrespective of the gender of the participants, are far more balanced than that. These binaries and roles are cultural, not biological. We are all more alike than we are different, and just understanding that is the key to being able to connect with people sexually, romantically, platonically and professionally."
2. Sex Workers Deserve All the Respect
While of course there are sex workers who just need to feed their family, many people in the X-rated industry simply just love doing what they do.
"I've learned how empowered many sex workers are," Weiss says. "I speak to sex workers who challenge the popular notion that people in this industry are exploited. Many of them love making pleasure their work. I've met dominatrixes, for instance, who view their work as a way to help people explore their own psyches and emotionally heal. I also meet porn stars who think it's awesome they get paid to have sex with hot people. I think that as more people acknowledge that lots of women love sex, the idea of a woman willingly doing sex work won't sound so surprising."
3. Sexuality and Nudity Are Extremely Liberating
Another surprise for Weiss is the better understanding she'd gained of her own sexuality.
"My definition of liberation has expanded," she says. "I've realized that I can enjoy nude settings, casual-ish sex, submission, and other things I thought were too out there or possibly degrading. What's really empowering is not avoiding such things, but leaning into the parts of yourself that feel scary and embracing all of it: your exhibitionist and voyeur side, your dominant and submissive side, your sexual and romantic side, and so forth. You can be all of it. No mutually desired and enjoyed sexual activity is inherently degrading; it's about understanding your true desires and boundaries, and pursuing what feels good to you with conscious intent."
4. Working in This Industry Will Open Your Eyes to Privilege
As Weiss strives to be inclusive in her work, she admits she's made mistakes along the way.
"Because I write about feminism and social justice, I need to acknowledge perspectives of people of color, LGBTQ+, sex workers and more," she says. "I'm still continually learning how to be a better ally. Putting your sex and love life out there for the internet as you're still learning yourself, can also be uncomfortable. Unfortunately, I receive harassment on social media and dating apps because society has little concept of nuance when it comes to sexuality—especially women's sexuality. People assume that because I'm sexually open, I lack sexual boundaries, when the polar opposite is true. I do gain solace in using the 'report' button liberally."
5. The Sexual Capacity of a Woman Is Astounding
When Weiss began writing sex articles, she "had a goal of learning how to orgasm with a partner," she says. "But I soon realized this was not nearly ambitious enough! Now, it's not a question of whether I'll orgasm during partnered sex. It's about how many times, in what ways, and what will make the whole experience amazing."
She adds that "We should start looking at women's sexuality from a perspective of abundance and possibilities rather than deficit. Our bodies aren't obstacles to overcome in the bedroom, but super cool assets. We should stop spreading myths about what we can't do and celebrate what we can do."
If you want to connect with Weiss in person, she's hosting a weekend retreat in August called Chocolate, Sensuality, Liberation. Guests will stay in a Topanga Canyon house, connecting with their bodies, minds and souls in a new capacity. She also offers a free online course called The Orgasm Cure to help you explore yourself a bit more intimately.
If Suzannah Weiss content has you feeling spicy, HERE are the best Fletcher lyrics for all your provocative Instagram posts.