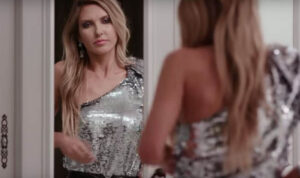 This may make some of you want to run for, ahem, The Hills, but MTV's iconic reality TV show returned on Monday after a decade-long hiatus.
To mixed reactions, Heidi Montag (Pratt), Spencer Pratt, Brody Jenner, Justin "Bobby" Brescia, Audrina Patridge and a handful of folks you probably don't care about hit the small screen in a reboot called The Hills: New Beginnings.
Fans (most definitely me included) fell in love with original series because it followed hot, young people (namely, Laguna Beach alum Lauren Conrad) navigating the trials and tribulations of dating, clubbing and working in Los Angeles. Long before the term "influencer" existed, and during an era when making MySpace photo albums was the key to sharing your life with the world, this show served as your insider's peek at luxe life in the City of Angels.
Like many, I was on the fence about the reboot. Leave well enough alone, I said. But, naturally, curiosity got the best of me, and along with a fellow OG Hills fan friend of mine, I decided to give the reboot's premiere a whirl (after a thematic dinner at Don Antonio's, of course!). And yes, after it aired, I had lots of opinions.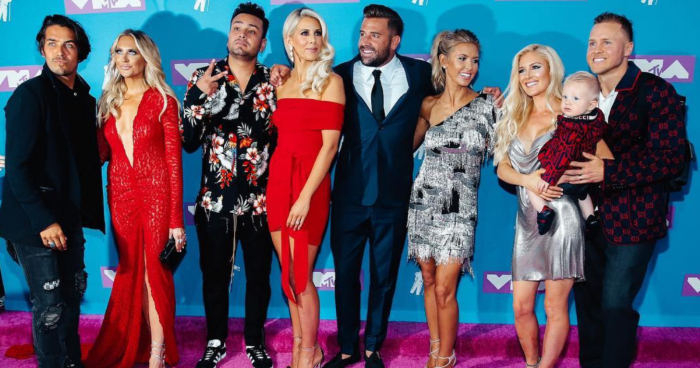 Keep reading for 11 thoughts I had watching The Hills: New Beginnings (*note: minor spoilers ahead!):
1. The Show Isn't the Same Without LC
I'm here to say what we're all thinking: You can't do The Hills without Lauren. Sure, she's not the most wild and crazy face to ever appear on reality TV, but there's so much about her that we all idolize(d). We love her style, her endless collection of Chanel handbags and headbands, her hair (oh my gosh, I love her hair), her ridiculous friend drama, her dating woes, her ability to just be… perfect. Sigh. I don't think any of the current people on the show are strong enough to carry it on their own. Speidi had a huge moment back in the day, but I believe that ship has sailed (though, as they say, the rest is still unwritten).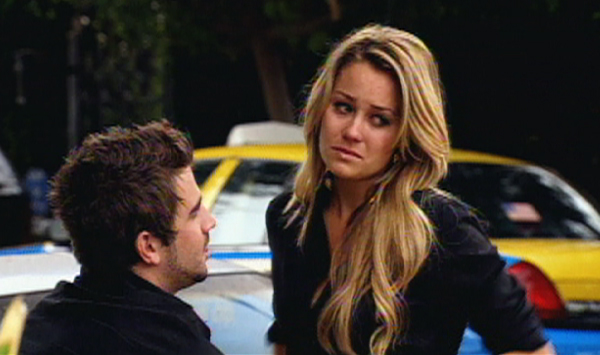 2. Whitney Serves Even Less of a Purpose Now
Whitney Port, bless her soul. Never one to create drama on-screen or off, I commend her, as she's quite the class act. While this is all well and good, it doesn't exactly translate into good TV. Whitney wasn't a draw in the original, but she served a purpose as LC's voice of reason and office bestie. Now? I really have no clue.
I know I'm not the only one who found the opening scene between Audrina, Whitney and Heidi to seem incredibly forced. Whitney was never really friends with Heidi, outside of when Heidi was friends with Lauren, and I highly doubt if Audrina was seeking out friends again, Whitney is the first person she'd call. So yeah, their reunion didn't feel organic at all. It'll be interesting to see how Whitney's storyline (if any) unfolds in this reboot.
3. Mischa Definitely Doesn't Seem Like She Wants to Be Here
Perhaps she'll let her guard down as the season takes off, but for now, Mischa seems timid and reserved, yet also very mellow and not here for the drama (more power to her!). We don't need another Whitney, so if Mischa's role is simply to nod her head and look pretty, I don't think she'll bring much to the show. But, I think with this one, time will tell. Good for her for putting herself out there. It's been a minute, and it's nice to see her feeling like herself again.
4. Perez… Really?
This isn't 2006, so no one—and I mean no one—cares about Perez Hilton. So when it was announced on the premiere, that, much to the dismay of Mischa, Perez would be attending Stephanie Pratt's moving-back-to-L.A. party, I was a bit dumbfounded. Obviously it was to punch up the storyline. Perez notoriously hated on Mischa throughout the years, stupidly calling her out for her weight gain and then-messy lifestyle (he nicknamed her "Mushy Fartone"—dumb, I know). But all these years later, I'm not sure how many people are interested in the two of them coming face-to-face at a party (which is likely staged anyway. They probably already made up, because why else would Mischa's close friends invite her "worst enemy" to a party?).
5. This Isn't a Show for the Masses
Going into it, I thought this would have Vanderpump Rules vibes (well, kinda), but the way the premiere was set up really makes the reboot appealing only to people who followed the original show. At least from this first episode, I don't see myself dying to get a peek into these people's lives without already knowing their backstory. You're really only going to care about this group's drama if you care in the first place. They're a bit older with kids and pasts, unlike the fresh start they all had on the original series.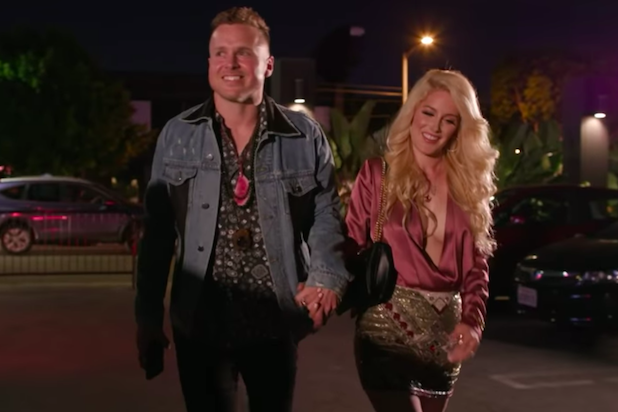 6. Why Is Everything Filmed in Malibu?
No disrespect to Malibu, as it's an iconic L.A. staple, but is this the only part of town in which the show is allowed to film? Part of the allure of the OG Hills was seeing the madness on Sunset Blvd. and getting a glimpse behind velvet ropes and brand new eating establishments all around the city. I get that the cast is older now, but they're still supposed to represent the "cool crowd" who knows what's up in town. No? I would very much like to revert back to the days of sipping iced tea somewhere on 3rd St. while dishing on drama from the night before.
7. The Confessionals… LOL
And for dramatic effect… the reboot brings you the confessionals. Following in the footsteps of most other reality shows, New Beginnings now has the cast explaining what goes on the behind the scenes. It's probably a smart move in this case, since we all kind of need to know how these folks re-came together after all these years.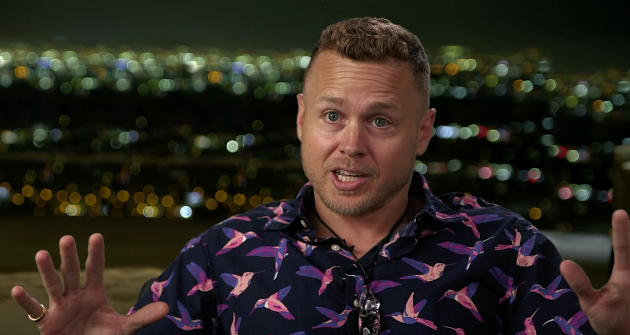 8. Will They Ever Give the Audrina/Justin Storyline a Break?
I found Audrina's heartfelt explanation of her divorce pain to be raw and intriguing. Audrina looks absolutely stunning, and based on how her messy divorce and custody battle played out in the media, we all know she's genuinely been through a lot. It's just funny, however, that MTV always comes back to the Audrina/Justin romance saga. Quite frankly, this is the one plotline that keeps me guessing. Have they both still actually been in touch all this time? Do they still have feelings for each other? They clearly get along and have chemistry, but I can't tell if possible romantic interest is all for show. Based on how MTV stirred up a fake triangle between Justin, Audrina and Kristin Cavallari in the past, it's hard to know what's real in the present.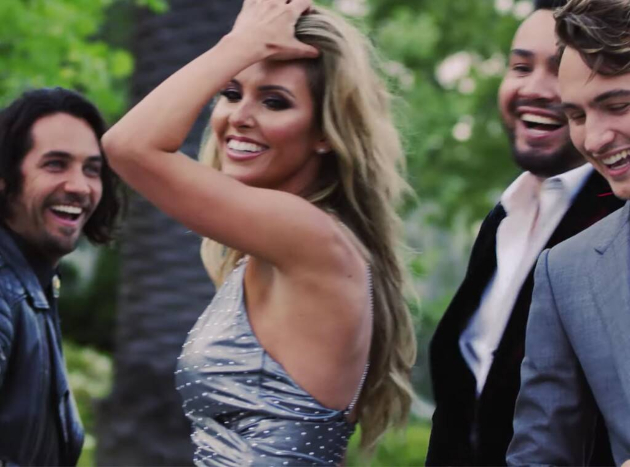 9. Brody and Justin Are Suddenly Surfing Together?
This definitely was an orchestrated-by-MTV moment, but hey, I will say the two dudes mesh nicely and seem to get along, even if they would have no reason to be hanging out on the beach together.
10. Where'd Steph's British Accent Go?
Well, that was fast! The minute Stephanie landed on L.A. soil, her "British accent" morphed into that of a longtime Angeleno (aka what she sounded like when she was on the original Hills). And the former Made in Chelsea star wasted no time acknowledging its disappearance, in a conversation with Frankie Delgado. Blaming it on her brother making fun of her for it, British accent be gone!
11. It Wasn't the Worst
After all is said and done, the premiere wasn't an utter disappointment. If you ignore the fact that LC (and later in the original, Kristin) will be absent from the reboot, and that iconic fights at Hollywood nightclubs ("you know what you did!") are likely a thing of the past, it's easy to enjoy the show for what it is. While I don't expect the stars to be the heightened tabloid fixtures of yesteryear, catching the series each week will be a nice reprieve from a long day stuck in traffic or whatever else has been taking up my thoughts. While there are definitely some things I'd like to see more of in particular, as far as reality shows are concerned, this definitely seems to be among the more entertaining options.