Another awards show, another amazing gift bag to honor the momentous occasion, courtesy of Madison & Mulholland—who teamed up with Dreamhouse Marketing & Branding Group and The Accessories Council.
The gifting company wowed Oscar winners in February, and they were back at it for last night's Emmy Awards.
Tina Fey, Melissa McCarthy, Kirsten Dunst, Felicity Huffman, Amy Schumer, Julia Louis-Dreyfus, Taraji P. Henson, Claire Danes and Robin Wright are among nominees, presenters and stars who were given this top-tier bag of swag, which accompanies the goodies they received in the official Emmys gift bag.
Dying to know what's packed in these Madison & Mulholland bags? Keep reading for all its contents (which skyelyfe just so happened to snag as well!).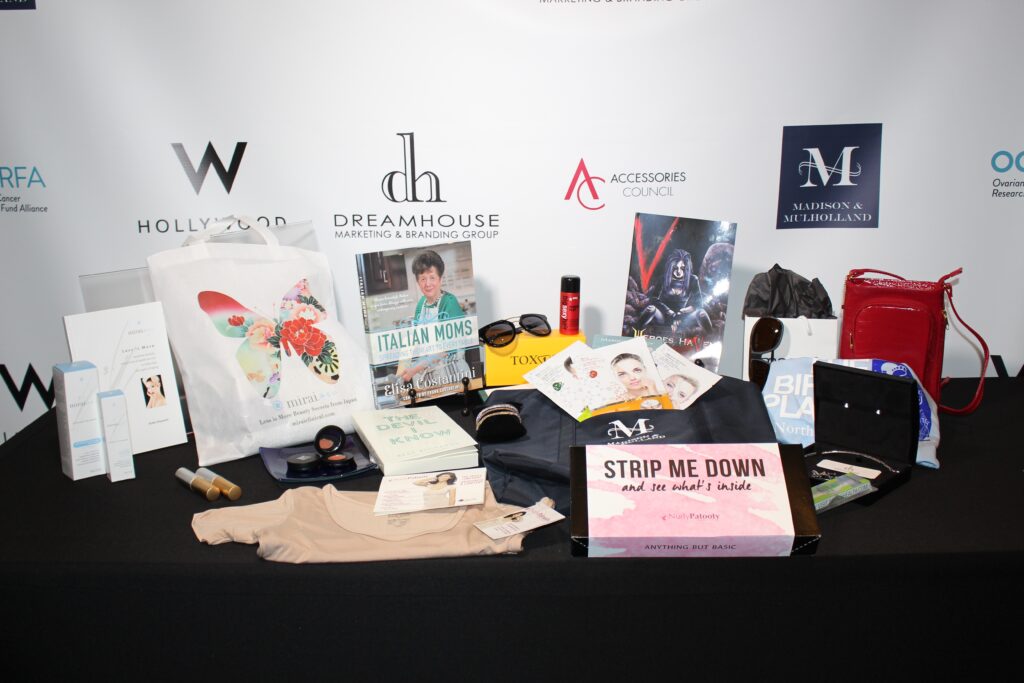 Alister Mekhi: A collection of trendy fashion accessories, elegant jewelry and evening clutches set with Swarovski crystals and rhinestones.
Mirai Clinical Skin Care: Clinical Face Serum and Face Wash regimen.
Toxic Eyewear: Luxury avant-garde, edgy sunglasses with optical frames.
BMW Eyewear: Brought to you by the Aspex Group, the BMW eyewear collection provided high-end men and women's style eyewear.
Masqueology Skin Care: Unique mask-based treatment line that is convenient, portable and designed to target & meet individual skincare concerns.
Image Spa: Gift certificate to be used on an array of their Med Spa Services including: Laser Aesthetics, Beauty & Body Care Treatments and Plastic Surgery.
We Are Pop Culture by Christina Milian: An array of lipsticks, lip gloss, and eye make-up options provided by the new line for the edgy, modern girl.
Nudy Patooty: Organic bamboo undershirts for women that keep you fresh, confident, and make sure your clothes stay clean.
The Birthplace: Clothing line representing different cities across the nation.
Big Sexy Hair: Powder Play, volumizing and texturizing powder.
The Devil I Know, a novel by Bess Richards: The author Bess Richards was on-site personally signing books for guests.
Italian Moms Spreading Their Art to Every Table Cookbook by Elisa Costantini
Heroes Haven Graphic Novel by Gotham City Films, LLC: Author Mario Simone's Heroes Haven, the Graphic Novel – introducing us to his world of chaos and an epic power struggle between good and evil.
Madison & Mulholland's Cross Body Travel Bag – to charge your-cell-on-the-go.
Ihale Health Vitamin Vape Pens:A lab verified inhalable multivitamin brought to you by Inhale Health, a biotech company based in Beverly Hills, California. VitaminVapor™ delivers four essential vitamins directly to the bloodstream through inhalation.