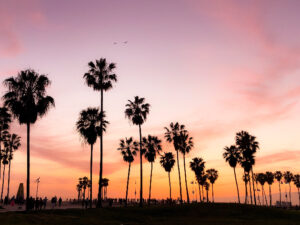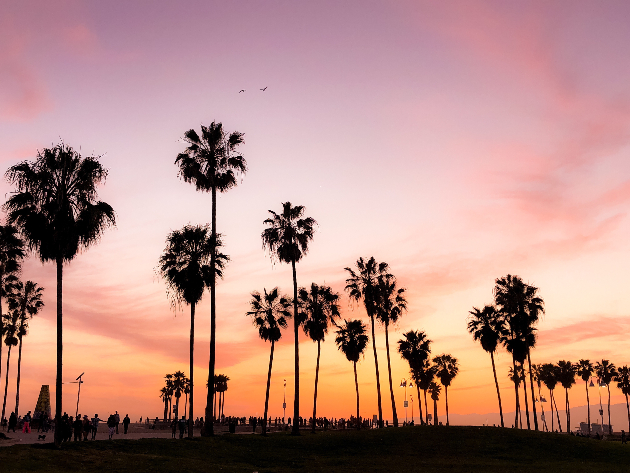 The 2010s were unlike any other. This was the first decade spent entirely out of school, and entirely in L.A. It was a time when, sure, some friends got married, and a few had kids—but it was definitely a work hard, play hard decade. There was no shortage of social extravaganzas, or people to experience them with. This will probably be the only decade in my life like this.
I had a slightly bittersweet feeling when I began writing this because I remember exactly where I was and my state of mind at this very time in 2009. Not only did I have 10 carefree years of life ahead of me to play around and try to figure out life, but that new year (2010) would be one of the best of my life. Thinking back on the decade, I don't know if I really ever really got back to the mindset or happiness I experienced that fateful year. But, then, as I finished writing this, and reflected on 2019, my mind took a different approach. I actually am empowered and confident now more than ever. Just because the journey there was a long, emotional one doesn't mean I can't appreciate where it took me.
The beginning of the decade was everything I could have wanted and more. There was something extremely special (which we didn't realize then) about an Instagram-less life—heck, a life without Spotify. Everything was still new and exciting. The first half of 2010 was magical. I always joke about having the worst hair and horrible "style" choices back then, but had never felt better or more accepted. It was my favorite year in music of the decade, I landed my then-dream job, I had the most incredible trip to NYC, I had the best birthday I'll probably ever have, I had so many friends, and I get a little misty-eyed when I think about my first one-bedroom apartment on 6th and Cochran in Miracle Mile. It was an odd area, but I seriously loved that little apartment with not a condiment or piece of furniture to its name. Ah, the good ol' days.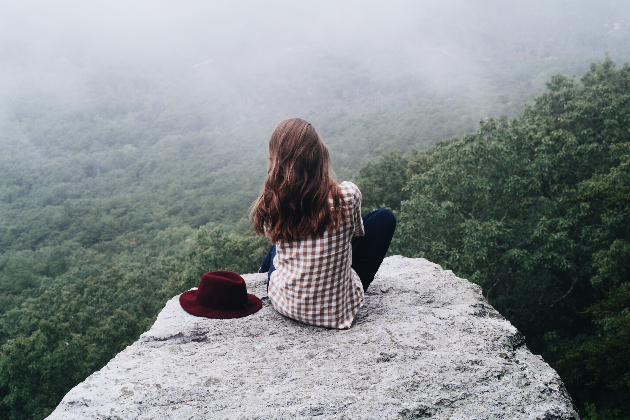 2011 was the most iconic year of the decade. Everything happened (for better, worse and all in between). The music was classic, there was an epic Vegas trip that will never be topped, I tried to create a book club, had an insane—yet—oh—so—memorable apartment experience on Kings Rd., had an enormous friend group fallout and attended a college roommate's Oregon wedding, which—to this day—is the worst wedding I've ever been to. There were more ups and downs than my heart (or even an annual Magic Mountain pass holder) could handle. It was a time. 2012 and 2013 blended together, but there was definitely a vibe, and I look back pretty fondly. 2014 was when I think we all felt a major shift.
After departing the four-year job I had in 2014, everything seemed different. Instagram influencer marketing skyrocketed, music was sickeningly accessible thanks to Spotify New Music Friday, I noticed greys and wrinkles for the first time. Things felt different, but that was also probably because I was in a major rut. 2014 and 2015 are years I'd rather forget (despite proudly launching this blog and having some really awesome opportunities stem from it), 2016 was the year I excitedly got a new full-time job, but also felt like a prisoner living in someone else's home during my short stint living in the West Hollywood Hills. I hated it so much, and my distaste for the situation played out into my lifestyle. It wasn't the healthiest or happiest.
Things started coming together when I finally moved into a one-bedroom apartment again. 2017 had me seeing the light of day, but I still didn't feel anywhere close to the person I wanted to be. I also started feeling the weight of the new world. Twitter, which was once a fun forum to basically text your friends on a public platform, was now a place for hate and political nonsense. Instagram, which had been a place to post blurry photos for your friends to see and giggle about was now where you post your professional portfolios and get judged by followers and likes. I didn't give a crap about YouTubers who were suddenly emerging. I was still all for the traditional celebrity. Music was basically dead to me—and things really ended for me with the popularity of SoundCloud "rappers." And we all know what happened once Trump was elected, so I'm not even getting into it. Everything related to society and pop-culture sucked in 2017 and 2018, and I majorly felt the burden of it all.
It wasn't until last year, 2018, that I finally started moving in a direction of genuine personal happiness. My entire life, I always just thought one day it all happens—suddenly you're 20 lbs. lighter, suddenly you own a business, suddenly you're dating the love of your life. In 2018, reality kicked in. You have to work for what you really want. I've always worked hard in actual work because I've been blessed to do what I love (seriously, thank god!), and I've been raised to take your career seriously (as anyone should). But I guess you could say I slacked in many other areas.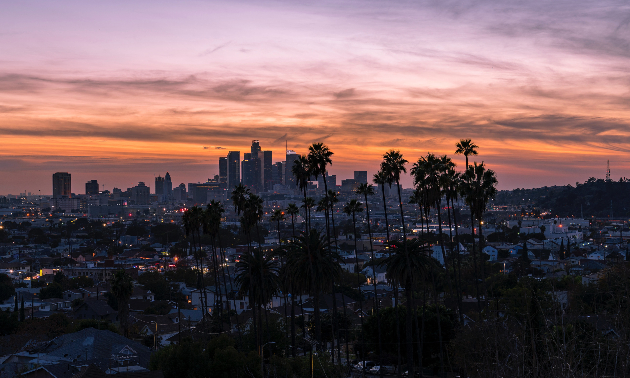 Towards the end of 2018, I began taking my life into my own hands. But it wasn't until 2019 that I truly began feeling strong in my progress, across all verticals: mind, body, soul. And I noticed that once I put out the energy and effort of the person I truly wanted to be, I began attracting the right people in my life; people who either inspire me, or are inspired by me. And I noticed a shift in relationships with people who refused to let go of the past. It's either people who are unhappy themselves, or people who feel a sense of fulfillment holding on to my mistakes, unable to see me move forward with positivity. It's really made the positive influences stand out, and has me so hopeful for where these relationships will go in the future.
While there are probably 500 things I would do differently if I could go back and make changes throughout the decade, I cannot, and that's ok because I'm sitting here now, the exact place where those 500 mistakes led me to, and I can't complain. 2019 was the most clear-headed, positive thinking, productive year of the decade for me. It was a major reprieve from all the years wasted caring what other people think, being sad about people who aren't worth my energy, and making poor lifestyle decisions. Balance has always been something I've lacked. And I think in many ways, I'm finally learning how to incorporate it into my life. I'm managing the ability to have fun, but still take care of myself; allowing myself to be sad, but maintaining a happy disposition when there's an opportunity to look on the bright side. I want to look my best, feel my best and make the best decisions.
While I don't feel exactly the way I felt at this time in 2009, I do feel that same sense of clearheaded hope. I'm starting to feel carefree again, and like there's so much possibility. Ultimately, if I have one regret from this decade, it's wasting so much of it on my emotions or lack of deep confidence, when I should have been out there working on myself and doing everything in my power to be the best version of me—now I'm looking ahead to the 2020s with a new set of lenses. In years past, I'd say I was "so excited about what's in store for the new year" because you're always supposed to sound optimistic when that time rolls around—but this year I really do feel different.
Am I exactly where I want to be? Nowhere near it. But, I've planted plenty of seeds this year, and I think in 2020, I'll see many of them grow. I'm not looking for a "fresh slate" now that a new year is approaching. I just want continued development. Now that my peers are older, wiser and more successful than they were when the decade began, there's a greater sense of people supporting people. I'm amazed at how encouraging friends and colleagues are these days, happy to spread your word or purchase your product. If there's a time to take a future as a business owner seriously, now is it. It's completely different from this time 10 years ago.
So, what's my takeaway from this decade? Well, I've lasted in L.A. for a really long time. This place tests anyone, and I've gained so much confidence and motivation from living here. I expressed all of my emotions this decade, and I'm leaving that in the past, too. Not to say I'll be suddenly exempt from feelings, but there's no way I'm letting emotions come before productivity. I'm ready to close this chapter and move on to the next, but not without some major laughs and smiles that come to mind when thinking back to this time in my life—and also expressing gratitude to the wonderful people who I've experienced life with this entire decade. Here's to the next.