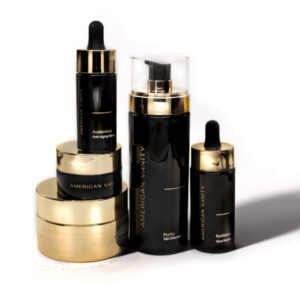 I've previously filled you in on my experience with CBD-infused products and it was an interesting one to say the least. Although I might have been a bit wary of anything featuring this supposed "magical" oil in the past, science-based luxury skincare line American Vanity may have just changed my mind.
I attended the ultramodern brand's official launch party on March 4 at Sunset Tower Hotel, where the decadent, personalized space was filled with celebs, including Jeff Goldblum, Francia Raisa, Jamie Chung and more. Ethically sourced, formulated and manufactured here in L.A., co-founders Mary Nguyen (who has had a life-long passion for skincare) and celebrity esthetician Veronica Barton-Schwartz created an oh-so-fabulous line that honors inner beauty, confidence and authenticity.
Cutting-edge and natural, the line allows all skin types to maintain their radiance and youth through specially formulated, ultra-absorbent BioAdvance CBDTM. This organic CBD isolate is the purest on the market and has a much higher absorption rate than any regular old cannabidiol. Although the price tag may seem a little steep, these products take the healing and anti-inflammatory properties of the oil to new heights and is completely worth it in the end. I walked away with a very heavy gift box (the packaging of these products is unreal), and have been using each item ever since.
Scroll through below for what you need to know about the the brand's core four products.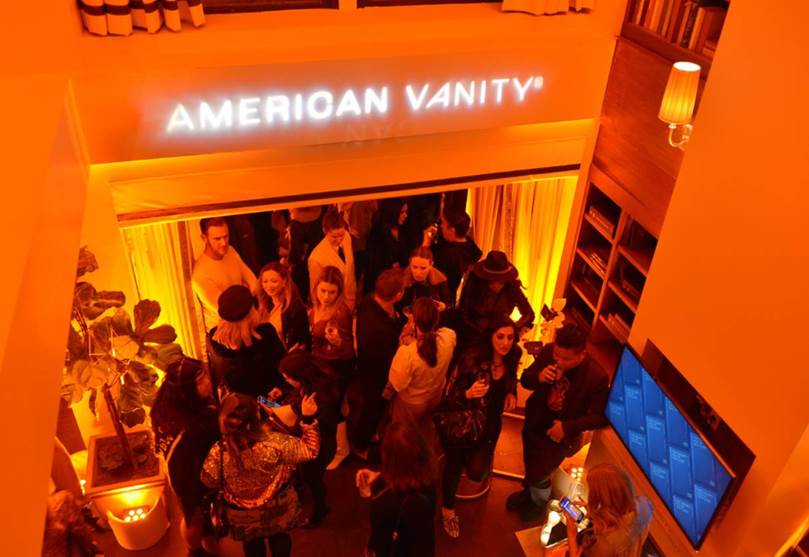 (Photo by Donato Sardella/Getty Images for American Vanity)
Resilience Gold Replenishing Moisturizer – $220
The Resilience Gold Replenishing Moisturizer is devastatingly silky smooth. Formulated to be worn day or night, it's laced with a high concentration of BioAdvance CBDTM that will effortlessly transform your skin. Renewed radiance and less visible smile lines? We'll take five.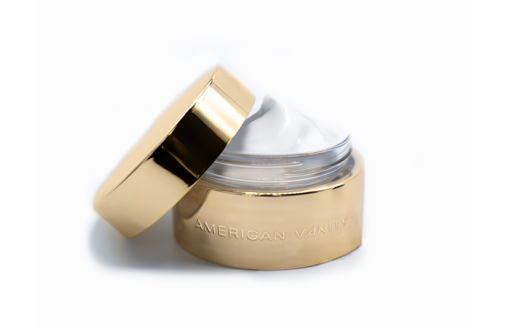 (Photo courtesy of American Vanity)
Audacious Anti-Aging Serum – $220
Another necessary fixture for wondrous and radiant skin, this anti-aging treatment works overtime to stimulate collagen production and rebuild damaged tissue all while you sleep. It's guaranteed to help you start the day with a revived, budding complexion.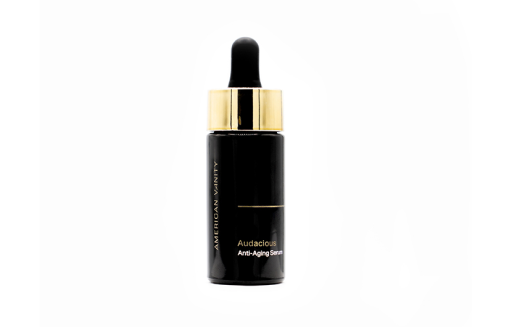 (Photo courtesy of American Vanity)
Brilliance Brightening Serum – $145
Powerful botanicals and more BioAdvance technology deliver hydration for days with this luminous serum. If you struggle with dark spots, inflammation or uneven skin tone, this is the AV product made just for you.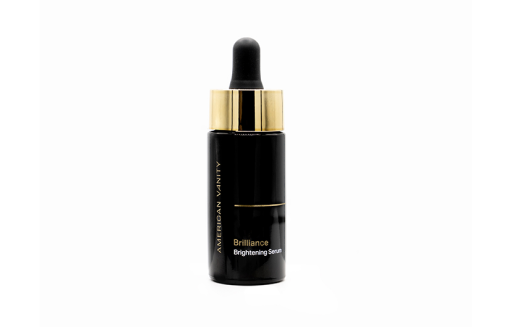 (Photo courtesy of American Vanity)
Radiance Glow Serum – $125
For a warm highlight-without-the-highlight effect, you'll want to try the Radiance Glow Serum. Filled with hyaluronic acid, jojoba extract and other powerful plant antioxidants, it's perfect for dull, dry skin that could use a morning (or afternoon) pick-me-up.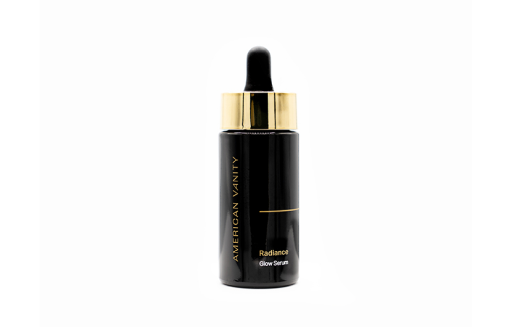 (Photo courtesy of American Vanity)