Cedric Gervais recently got himself into a bit of a mess – but for all the right reasons!
The electronic dance musician, recently best known for his Grammy-winning remix of Lana Del Rey's "Summertime Sadness," just released the ENDS-produced music video for "Love Again," his melodic collaboration with singer Ali Tamposi. The black and white video features a slew of people dancing and tossing paint everywhere. Amidst the paint throwers, Gervais and Tamposi sit in agony over what is portrayed as their failed relationship. Finally, at the end, they get caught up in the paint action as well – a shooting experience Gervais says "wasn't too pleasant," but still "fun" nonetheless.
Skyelyfe caught up with the regularly touring French producer, who talked about how the song came to be, working with Tamposi (whose lengthy credits including writing Kelly Clarkson's "Stronger") and keeping the video "classy," unlike "a lot of the cheesy videos out there."
skyelyfe: Obviously the message behind "Love Again" is clear, but what was the actual inspiration behind the song?
Cedric Gervais: I was working on new material, and I work with a lot of songwriters and they send me songs very basic that are written on piano or guitars. If I hear something [I like], I take it and I turn into in my world. So I went through a lot of songs and [when I heard "Love Again], I was like, "Wow, this is a major song and I want to take this song to the next level." Ali's voice is unbelievable. The way she's writing is amazing.
SL: How did you and Ali end up teaming up on this song?
We got together through managers. We met and started working together, and she's an amazing person – very fun to be around. Then we came up with the concept of the video and shot the video. It's great to work with such great people.
SL: I love the video. It's so much fun. Was that real paint?
It's real paint. It wasn't too pleasant, but it was a fun video to shoot. I have to give credit where credit is due. That was Ali's concept from the beginning to the end of the video. She had a vision and just kind of rolled with it. It wasn't something where we had scripts sent to us. The song meant so much to her, so I just let her vibe with it. We started at 6:00 a.m. and finished at midnight. I think the video is very classy. There are a lot of cheesy videos out there and I think this is a chic-looking video. I really like it.
SL: Can you explain more of the story in the video?
It starts out with the younger versions of ourselves. We're two people who lost interest. We're heartbroken, but when we were young, [things were different].
SL: What can we expect from you in 2015?
A lot of new music. I've been back in the studio. I want to win another Grammy, so I've got to get back to work! You can expect a lot of exciting stuff.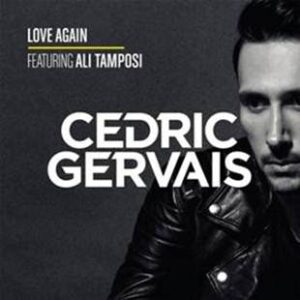 Check out the video below!:
[divider_flat]