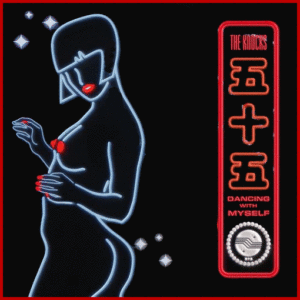 The Knocks slowed things down a bit on their latest track "Dancing with Myself."
In the just-released video for the sultry song, the musical duo (B-Roc and JPatt) are seen making their way through NYC's Chinatown, with synchronized choreography in the background from people they pass on the way.
To coincide with the launch of their latest work – which was directed and produced by Tyler Richardson, Jameson Rich and Kevin Tkach – the electropop duo have announced they will release their five-track So Classic EP on April 7, hitting the road for a brief, seven-stop "Dancing with Myself" tour, which kicks off with two performances at SXSW. The incredible twosome – who I have had the pleasure of seeing live several times – will hit L.A.'s Echoplex on May 29.
Check out the "Dancing with Myself" video below (and buy your tix to see them in action because they are by far one of the best live acts I have seen!):