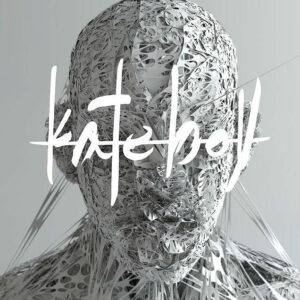 Did Daylight Savings Time leave you feeling a little unenergized this AM?
Fear not, because I have 22 songs that are certain to get you going today as part of this week's New Music Monday!
There's a little something for everyone this time around, ranging from that Houston rap sound you know and love by Paul Wall (featuring Alley Cat and Frank Wyle) to some disco house by Kali, pop by Kelly Clarkson and pure soft melody by Cinnamon Chasers.
What I'm especially feeling this week is Kate Boy's "Higher." The Stockholm-based electro-pop trio has been featured on skyelyfe before. They've only released a handful of songs since coming on the scene in 2013, but everything they touch is pure perfection, so I'll accept quality over quantity, as much as I'd like to hear more!
Major Lazer's upbeat collaboration "Lean On" with MØ (a favorite of mine) and DJ Snake was a huge cyber success and I am also a huge fan of this debut track off ML's forthcoming album.
In addition, Borgeous featuring Delane's melodic EDM track "This Could Be Love" is catchy, and I'm still totally digging sexy-sounding Chelsea Lankes (who I also wrote about last week). This week, give a listen to her latest, "Too Young to Fall in Love."
And if you're a fan of Deorro's "Five Hours" like I am, you'll love "Five More Hours," which is a vocal extension of the original and it features Chris Brown (so the combo of the two is just perfect!)
Scroll through the playlist below for a slew of fresh tracks, which also includes a poppy melodic "Problems Problems" by Frankie, Urban Cone's "Come Back to Me," featuring vocals by Tove Lo, and much more!
[divider_flat]