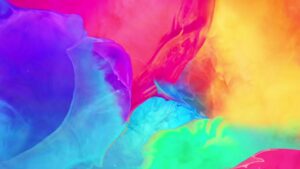 Avicii fans should be pleased with his latest album Stories. The eclectic mix of 14 songs incorporates some of that country sound he's produced lately – but, it also includes some really fun, melodic, party-starting tracks like my favorite, "Talk to Myself," which I've included on today's New Music Monday playlist.
And speaking of lively music, I'm all about French Horn Rebellion's disco-heavy "Classical Baby" and Lost Kings' "Bad," featuring Jessame.
For a bit of a slower, sexier sound, there's Rufus Du Sol's "Like An Animal," SAINT WKND's "Lost," featuring INGLSH, and Kyler Slater's dark R&B jam, "Black Eyes."
I'm also digging Tinashe's new "Player," featuring Chris Brown. Usually Breezy outshines the main voice on the tracks he lends his vocals on, but I've got to hand it to Tinashe on this one. She is definitely the star of this song.
Click on the playlist below for 16 new songs, also including music by Paul Wall, Selena Gomez, Kisses, Janet Jackson and Hot Natured.
[divider_flat]