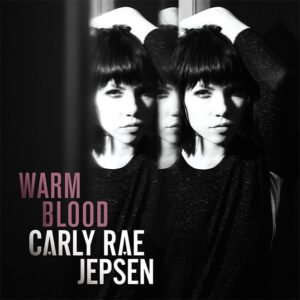 Carly Rae Jepsen is on a roll!
Her new releases continue to be totally on point, as she proves with last month's "Run Away with Me," and now her latest, "Warm Blood," which is a little dark and mysterious while still providing one of her catchy signature hooks. It's the perfect kickoff to this week's New Music Monday selection. Her latest are set to appear on her third studio album "Emotion."
And while on the subject of pop, check out the DJ Mustard-produced "Sorry to Interrupt," by Jessie J, Jhene Aiko and Rixton. RAC and Madi Diaz's happy-go-lucky "Falling Hard" will make you smile, and Kate Boy's "Midnight Sun" will make you dance. And YG's "Twist My Fingaz" reminds me of that classic west coast rap sound from the '90s.
Otherwise, this week's playlist is mostly mellow. Chet Faker and Banks make an excellent team on their "1998" collaboration, while Teen Daze's "Along" is perfect little jam for winding down your day, and Cannons' "Body Talk" is slow and sexy.
Check out the entire playlist of 12 songs (which also includes Gardens & Villa, Peking Duk, SAFIA, Coyote Kisses and Karman Line) below:
[divider_flat]