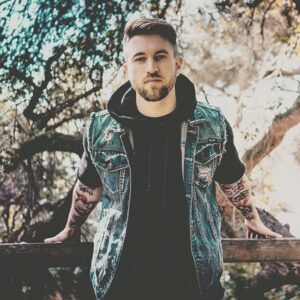 Nicholas "RAS" Furlong's name may not ring a bell right off the bat, but trust me, if you've ever turned on the radio, went to a nightclub, or pretty much ever listened to music, then you're definitely familiar with his work.
He most recently co-wrote and sang on Avicii's "The Nights," you're about to hear his production efforts on "Game On" from the Pixels soundtrack with Good Charlotte and Waka Flocka (scroll to bottom), he's currently in the studio with Kygo, Good Charlotte and Krewella (separately) and he's already been sought out by Nick Jonas' label and management to work on his next album. Whew, that's a lot!
Skyelyfe recently caught up with this behind-the-scenes megastar poolside at Sunset Marquis hotel in West Hollywood, and he dished on his whirlwind career, working with such a diverse spectrum of artists – and – of course, what we'd like to know about some of the famous folks he works with.
"A lot of songwriters get boxed into one particular sort of genre, and that's their niche," the Lake Tahoe native-turned-Topanga Canyon resident says. "For me, I find that a good song is a good song. The way it's presented and produced is pretty much the most important part. It's ensuring that it's true to not only that artist's brand, but also to the genre itself. I've been a lover of music since I was a kid. I was a lover of hip-hop, which transcended into being really into rock."
Furlong, who started out only wanting to write pop music, credits One Republic's frontman with helping him think outside of the box.
"Being signed to Ryan Tedder, he was singing hooks for rappers, but also doing One Republic," the AttaBoy record label owner says. "But then he'd turn around and write a song for Demi Lovato. When I first started working on dance music, Diplo was the first opportunity that I got. I was like, 'Who is this guy?' I started looking him up and I was like, 'Yeah, he's cool.' I kept getting introduced to different people. I would say no to some things, but on a lot of things, I just liked the challenge of, can I do this?"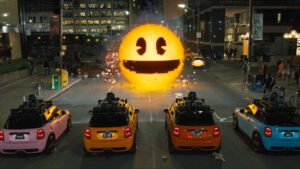 Of everything Furlong has done throughout his career, filling a slot on the Pixels soundtrack is among his most boast-worthy achievements.
"Adam Sandler is one of my favorite actors, so to hear that my song had to be approved by him to be in the film, I felt like, cool, I've got some clout with Adam Sandler," the producer said with a smile. "[I was told the film] needed a song with some anthemic-rock theme. I was like, 'Dude, the only way we can pull this off is with Waka. He is that.' "
And from there, I just had to ask what it's like hanging out with Waka, who happens to be one of my favorite rappers of the moment. Read on to hear all about working with him, along with a handful of other artists. You may be in for some surprises!
Waka Flocka: "He's amazing. I've never met a man or an artist who can just be in one place, but be everywhere at the same time, and lend himself in so many different ways. He's just a really approachable, nice, warm guy – which is funny, because from his physical appearance, he seems very intimidating. His energy is unmatchable. He has this crazy energy about him that you love. And he's such a nice person and so kind. He's the kind of guy who has fans scurrying around backstage at his shows, running up to him with their phones.
Backstage in his green room one time, we'd be in the middle of a conversation and fans would be walking up and standing right next to him, and I'd be like, 'This doesn't bother you?' and he'd be like, 'Nah, man, I love my fans.' And I was like, 'That's so cool you do that.' He doesn't care. He's like a dude hanging out at a party."
Kygo: "He recognizes what I did with 'The Nights,' but he recognizes I have this niche for finding different inspiration from different genres. We've just been trying to figure out the direction we want to do. We have one song that's really good, but I think we might try to beat it. We've just been kind of figuring out if this is the best thing we can do together. He's really great and on fire right now. He's about to do this big thing with Apple Music, and I'm also on a bit of a hot streak, and we just want whatever we put out to be like, holy shit."
Nick Jonas: "He and I haven't actually been in the same room yet, which is really funny. It's just been me working with the label and the management. They pretty much were like, 'Go crazy. Do whatever you want. Try different stuff.' It's kind of experimental. With [any artists I work with], I try to think of what the next thing is, not what's out now. With Nick, it's been a cool challenge. Instead of listening to 'Jealous' or 'Chains' or whatever, I'm like, what's the evolution of Nick Jonas? Where does it go from here? And I think I have a pretty good idea of where I'd like to take it. Hopefully the music comes out and everybody's stoked on it."
Five Seconds of Summer: "They surprised me the most. Usually when someone says, 'Hey, there's this band,' you show up, and it's always the most predictable thing. You know what it's going to be. Who cares? It's the same thing – just a bunch of auto-tune and a bunch of crappy pop songs with big hooks. That's it. In this case, I showed up, and all four of them play their instruments. And they all four have incredible voices, they all four can write songs well, and they all four have become, in the last year, just like perfect at playing their instruments.
It's just been really cool to like see them from the beginning when I first started working with them, to now. They've just grown into superstars, and they know it. Even now, they're finishing their new record, and it sounds incredible. It shows so much evolution from them, and I think that's the biggest thing you look for in an artist."
All Time Low: "I've definitely connected really well with Alex [Gaskarth] and Jack [Barakat]. I bond with those guys."
Furlong had so much fascinating insight into the business that I didn't want to cram everything into one post. Check back next week for his three effective (and gutsy) tips on getting your foot into the music industry door with zero connections (he tried them firsthand, and look at him now)!
And, of course, check out the "Pixels" track below, along with his own recent single "Doesn't Get Better Than This."
[divider_flat]