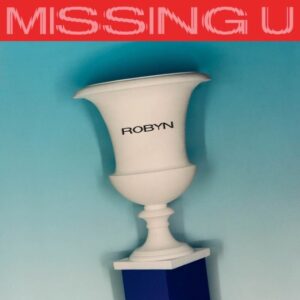 If the quality of this playlist is any indication of how this month is going to go, then it's going to be a good one!
Subdued and sultry, most of the songs that make up August's new music selection don't really fall into the sound of a typical summer month—but that's ok, because this is one of my favorite playlists in a long time.
Before I get into everything else, I must acknowledge one very important tidbit of musical information: Robyn just released (as in an hour ago) her first single in eight years! Titled "Missing U," fans of the Swedish electropop legend will be delighted to know nothing (as far as her sound is concerned) has changed since 2010's Body Talk Pt. 2.
Now that I've got out of the way, the rest of the playlist is comprised of mostly moody melodies that may not kick up your dance party, but will certainly evoke emotion. Sizzy Rocket's "High," Allie X's "Focus" and Cannons' "Round and Round" are pure beauties, as are Transviolet's "Undo" and Eli & Fur's "Something Is Real."
If indeed you need a little pick-me-up, scroll down the list for Dillon Francis' "Never Let You Go," Cosmo's Midnight's "Polarised" and ARIZONA's "Freaking Out."
For the full playlist of 27 fresh tracks, scroll below!
[divider_flat]