With Thanksgiving only a day away, the stress to throw together the perfect gathering for loved ones can easily pile up. Luckily for me, I've got my bases covered this year, spending a week under the care of my family in Massachusetts.
But I think I speak for everyone when I say we've all spent a holiday in our lives scrambling for something to do. That said, I've come up with some easy ways to make the most of the special day without much time and without breaking the bank.
EAT
For a mere $49 per person (only $25 for children under 12), an L.A. resident (or visitor, for that matter) can save themselves preparatory hassles and indulge in a decadent buffet at Andaz West Hollywood's Riot House restaurant. Complete with fresh eggs, farmer's market fruit, Belgian waffles, pastries with house-made marmalade, coffee and more, the feasting can kick off as early as 8:00 a.m. and last until 1:00 p.m. And if the brunch calls for an added kick, bottomless mimosas and Bloody Marys are only an additional $13.
DRINK
Any time I host guests, I always have ideas of creating grandiose specialty cocktails, but after all is said and done, there are always way too many ingredients involved, too much time and the process is too much of a mess. Luckily for skyelyfe readers, the folks at Stillhouse Original Moonshine have provided two (relatively) easy recipes that will add the perfect thematic touch to the day!
THANKSGIVING TURKEY
2 oz Stillhouse Original Moonshine
2 oz Fresh Juiced Squash
3/4 oz Browned Butter
3/4 oz Sage simple syrup
Method: Shake & fine strain. Serve down.
Garnish: Whole cinnamon stick
Glass: Rocks Glass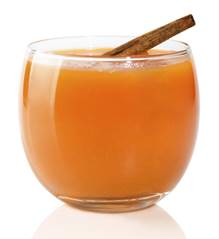 STILLHOUSE'S WINTER DREAM
2 oz juniper-infused Stillhouse Original Moonshine
1 oz pasteurized organic egg white
2 oz Fresh squeezed orange
¾ oz fresh lime juice
¾ oz rosemary simple syrup
Garnish: Brush the Fresh Rosemary sprig across the side of the glass briskly to activate aromatics.
Method: Shake & strain
Glass: Coupe Glass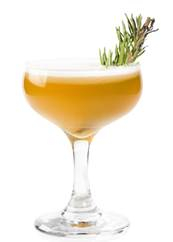 LISTEN
I've already provided the perfect playlist to host a fall fete – and don't get me wrong, the songs on that list are amazing – but I think an intimate Thanksgiving gathering calls for more of an adult contemporary sound. And with everything else that needs preparation, putting together a playlist is probably the last thing on anyone's mind (except maybe mine). So, I've done the work for you and provided below a list of 10 songs to keep your spirits high in the kitchen or add a little finesse to your dinner table experience (think the likes of Sarah McLachlan, Adele and Norah Jones).
I hope everyone has a HAPPY THANKSGIVING! Be sure to check back on Sunday where I will provide tips for kicking that case of the post-holiday blues. In the meantime, be grateful for what you have and avoid dwelling on what you wish was different!
[divider_flat]