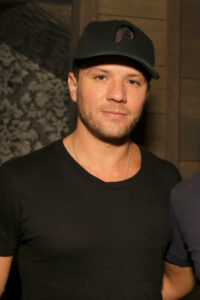 Thursday night was a who's who of industry elite and tastemakers at the grand opening of EveryDay Life (EDL)'s modern organic Mexican restaurant and lounge, Toca Madera in L.A.
Taking over what was formerly St. Nick's Pub, the 8450 W. 3rd St. space has been transformed into an upscale, dim-lit, Dia de los Muertos-themed eatery owned by Tosh Berman and Amrou Manaseer.
Guests at the packed event (including Jhene Aiko, Patrick Schwarzenegger, Ed Westwick, Michael B. Jordan, Emanuelle Chriqui, Cheryl Burke and a very casually clad Ryan Phillippe with girlfriend Paulina Slagter) sipped on red wine and margaritas, while noshing on signature appetizers from the main and vegan menus cooked up by Executive Chef Raymond Alvarez (I highly recommend the mixed mushroom and sweet corn tacos and churro ice cream sandwich!)
Complete with characters roaming around on stilts, women covered in body paint and tunes spun by Ruexx, the evening certainly did not go without entertainment!