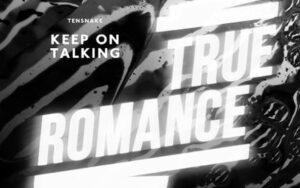 Nothing gets a dreary Monday going quite like some upbeat disco from Tensnake, and that's just what you get with his new single "Keep On Talking."
If you're a fan of Tensnake's sound, then perhaps you will also enjoy "The Sky" by Jyra, "Endless Dreams" by Taste Nasa or "Doing Yoga (Original Mix)" by Kazy Lambist.
But that's just a tiny taste of what else makes up this week's New Music Monday playlist, which also includes fresh Future Islands, Passion Pit, JES, and Wild Style, a ladies duo whose sound reminds me of Icona Pop.
If your day is winding down, then you'll definitely want to give a listen to the mellower of tracks by Braids, Avec Sans, Lane 8, The Weepies (who pulled off an excellent cover of Tom Petty's "Learning to Fly") and Odessa (who I interviewed a few months ago).
I hope you enjoy the 24 new songs below:
[divider_flat]