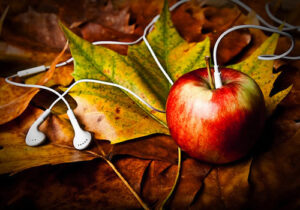 The wind is blowing, the sun is bothering me less and my mood is increasingly heightening. Hmm, must be fall!
Although my most beloved season doesn't technically begin until tomorrow, I will be busy then in Yom Kippur services atoning for my wrongdoings, so I figure today is the best time to post a little ode to my pumpkin-filled time of joy.
If you attended my annual fall party last year, you heard my 50-song playlist perfectly fitting for the mellow mood of this time of year. Well, I've put together a completely different one for 2015. Click below to hear this year's chill fall playlist, featuring 31 songs by artists including The Shins, Death Cab for Cutie, Milo Greene, Amason, George Maple, Chelsea Lankes and many more.
Happy fall frolicking!
[divider_flat]