We've grown incredibly attached to TikTok during quarantine. Specifically, we've developed a close bond with some Los Angeles TikTokers.
Their content covers everything we love and loathe about the city we call home. From their personal adventures to the most scene-y L.A. destinations to the inside scoop on the people who live here, these local TikTokers do not hold back.
So, if you've ever wanted a real glimpse into L.A. life, the three TikTokers below are who you need to follow.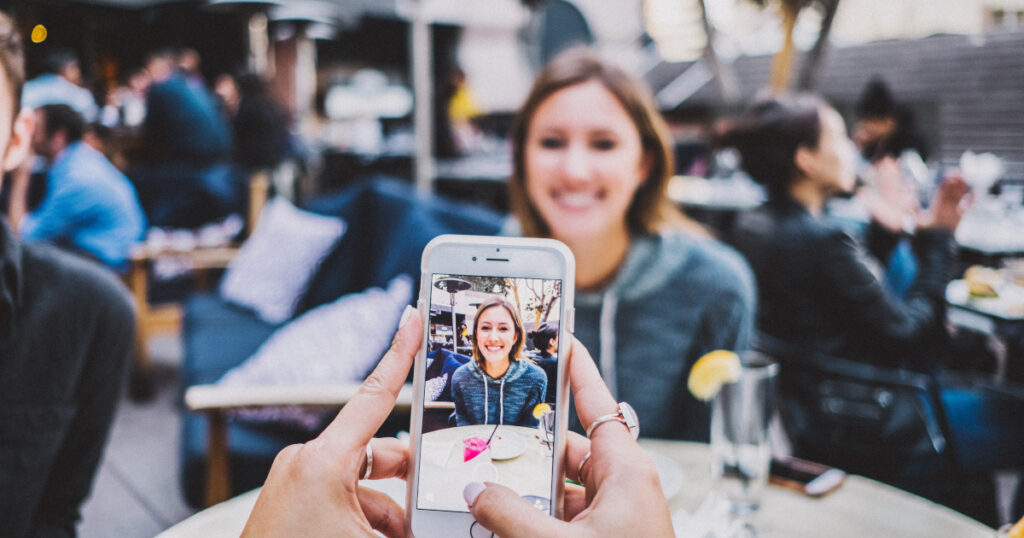 Tinx is the whole reason we even got the idea for this roundup, so we have to give a huge shoutout to her. As the self-proclaimed "oldest girl on TikTok" who lives in Los Angeles, she may be our favorite of all the TikTokers in our town. We love watching her daily trips to Erewhon and fancy dinners at the trendiest L.A. hotspots—all through her microvlogs, which we absolutely need more of. Tinx also dishes on the latest celebrity gossip in a way that's refreshingly insightful. So follow her ASAP, because she's about as real as it gets in L.A. (for better or worse!).
Macy Eleni is here to be "your digital hype woman" through her L.A. TikToks. Though her encouraging words of wisdom aren't specific to Angelenos, she offers other content that is. Other than pulling you out of a slump with her positivity, she also shares the best thrift store stores, finds, and more in the L.A. area. If you're into thrifting at all, she's the girl to follow. Your next vintage shopping experience will be the best one yet after you follow her tips.
This is arguably one of the most accurate @'s out there. Talia talks a lot, it's true, but it's so worth it. She isn't afraid to share her unbiased opinions about the most popular L.A. restaurants and roast some iconic L.A. Instagram spots. You don't really know anything about The City of Angels until you hear Talia's take on it. Her accuracy about the city's locations (*cough* The Valley) will give you insight you didn't know you needed. L.A. isn't all it's cracked up to be, but Talia could tell you that.
Whether you're a self-proclaimed L.A. foodie or you just really like drooling over well-shot food videos, this is the account you need to follow. These TikToks will take your tastebuds (and eyes) on a digital journey everywhere from Echo Park (and all of the Eastside), to Koreatown, The Valley and even Long Beach and more. Misohungry provides the inside scoop on the best foodie deals, secret date spot ideas and truly the best visuals we've never seen when it comes to cuisine. She also doesn't hold back when it comes to what she's willing to try. One day it's vegan, the next day it's Korean BBQ. You just never know what you'll get when you follow!
These aren't the only TikTokers we're obsessed with. Need some more to follow? We recommended checking out THESE TikTokers over 25 who are totally nailing the app!