Even if you live on the westside, Malibu is still a trek. So coming from where I hail in West Hollywood is no hop, skip and a jump from the sunny skies that rest over L.A.'s most upscale beach city. But I recently headed that direction (twice in one week!) to check out some new spots that just opened.
Here's the thing: During the fall and winter, you don't get the traffic you would during those hellish summer trips, so aside from the distance itself, the drive is pretty much smooth sailing. And add in the fact that many people are away on holiday break, you kind of get the city to yourself! I love Malibu during holiday season. Everything is lit up and the town is chillier than usual. There are so many adorable shops filled with fun, friendly people bundled up and frolicking along with their families. Quite cozy! So when I checked out a new salon, boutique and restaurant in the area recently, I had such an enjoyable experience.
So grab a pal, take a little road trip west and experience the city the same way I did!
GET PAMPERED!
Located at the trendy Malibu Country Mart, Cie Sparks salon recently opened its doors, courtesy of stylist Michael Sparks and colorist Heather Cie, proteges of Jennifer Aniston's stylist Chris McMillan. Formerly McMillan Canale Salon, the renovated space is located next door to Mr. Chow.


Earlier this month, the salon hosted a VIP styling day to celebrate its October launch. With an endless flow of champagne and an assortment of sweet treats to nosh on, guests were offered cuts, blowouts and other lavish treatments. I opted for a wavy blowout from stylist Ricky Reyes, who had my hair looking good as new! I even walked away with a little gift – a set of their Inphenom superior treatment shampoo + conditioner. No lie, this is the first shampoo and conditioner combo that has worked for me from home in a long time!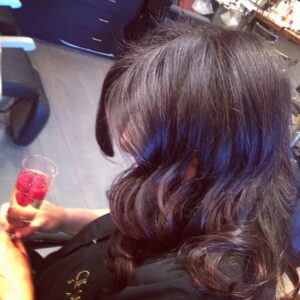 Cie Sparks Salon
3835 Cross Creek Road #22
Malibu, CA 90265
(310) 456-2300
SHOP
With your hair in check, head a little more west to the continuously expanding Trancas Country Market, which just opened this past summer.
Already home to Drill Surf & Skate, Sea Lily and Pritchett-Rapf realty, the space recently welcomed a new addition: Malibu Beach House boutique. The homey spot, owned by married couple Doug and Laura Burdge, carries everything from Bed Head PJs, to Nest fragrances.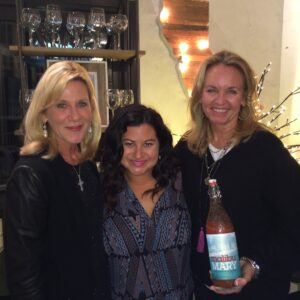 The location also boasts its own signature line of Bloody Mary mix and candles – two things I so graciously walked away with as gifts when I attended an intimate launch event earlier this month at the shop. The Bloody Mary mix went perfectly with my tomato-flavored Belvedere vodka I'd been trying to use for months. And the candles are a must! They come in eight different ocean-themed aromas, including Point Dume, Zuma and Malibu's 90265 zip code. I like the candles so much that I included them in skyelyfe's holiday gift guide.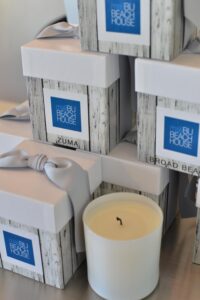 Doug designed not only this store, but also the entire market as a part of Burdge & Associates Architects. Known as Malibu's signature architect, Doug is recognized for his Spanish Mediterranean, "Rustic-Modern" and cutting-edge contemporary styles.
Malibu Beach House
30745 Pacific Coast Highway
Building R, Suite #3
Malibu, CA 90265
310.457.5600
EAT
After a long day of pampering and shopping, a relaxing meal (and a glass of wine!) seems the next logical step. Located directly next door to Malibu Beach House is Mangia, another new addition to Trancas Country Market. I had the luxury of indulging in a decadent tasting of some of the eatery's finest wines and dishes, including a rich Tartufo risotto, simmering meat lasagna, carbonara pasta and various pizzas (I'm stuffed just thinking about it). The restaurant, which includes a full bar and patio overlooking the hills of Malibu, was founded by Antonio Alessi and Tarcisio Mosconi, the owners of local Tra di Noi.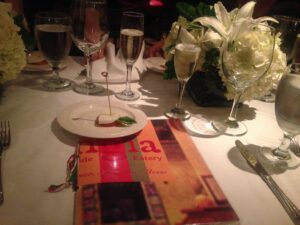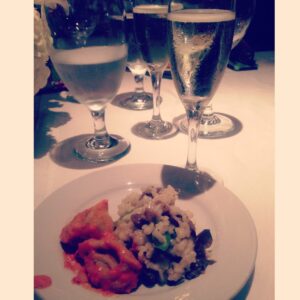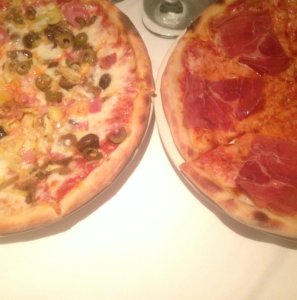 Mangia Italian Countryside Eatery
30745 Pacific Coast Highway
Building R, Suite #4
310.457.4500
[divider_flat]