If you're crushing as much as I am over that animated hot dog roaming all over social media lately, brace yourself, because indie-pop rockers Flights Over Phoenix have discovered the real-life version—in the form of a cactus!
Yes, I was immediately taken by the trio's brand new music video for their upbeat track "Middle of the World." Not only I am legitimately digging the uplifting tune, but seriously, this video is totally entertaining, especially if you live in L.A.
Taking place partly in the middle-of-nowhere desert, and graduating on to the Hollywood Walk of Fame and later to the beach, there's nowhere this green little guy can't conquer, and you'll see that for yourself if you scroll to the very bottom of this post.
"We had a blast working with Flights Over Phoenix," Eric McCoy, of directing duo Mccoy | Meyer, tells skyelyfe, of working on the memorable shots. "These guys trusted us implicitly with the vision of the video, and even showed up at 4:00 a.m. in the middle of the desert to get the perfect sunrise performance. We couldn't be more proud of this!"
Skyelyfe also chatted up the three L.A.-based guys themselves—who recently performed at The Peppermint Club in West Hollywood—so keep reading and get to know more about Keith Longo (lead singer), Jordan Nuanez (drummer) and Chris Santillo (guitarist)!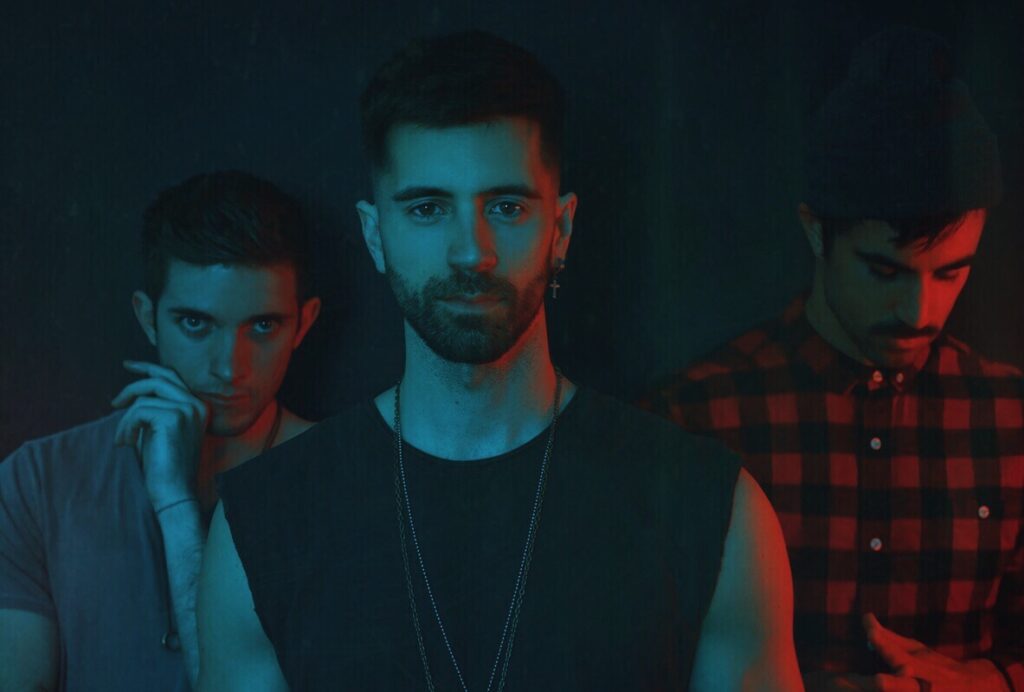 skyelyfe: How did you come up with the name of your band?
Keith Longo: The name of the band is a reference to the Phoenix Lights which was a UFO sighting that happened in the '90s. It has nothing to do with the music, I've just always had a deep curiosity of what else is out there and where we come from, as I think most people do. It's fun to think that maybe we could witness something that could give us those answers someday, something that defies normal logic. I've also always been interested in the Phoenix bird in mythology. The idea of rising from the ashes speaks to me, so the name Flights Over Phoenix felt right. And, most importantly, nobody else on Facebook had taken it yet [laughs].
SL: How would you define your sound or genre?
Jordan Nuanez: I think we've kinda taken our cumulative musical interests and allowed that to influence our sound as a band. For instance, Keith loves '90s music, and some of those bands and artists have incredible songwriting and powerful vocal melodies. I personally think some of that comes through in the songwriting. Chris digs songs that have a great vibe and great modern production techniques. So that's where we get some of our more interesting and synth-y sonic nodes. I personally appreciate any music, so long as it feels good. All of us have a pretty broad pallet as well, so we like to take some rock from here, a little synth sound from there… Really though we are trying to create our own sound that is of course reminiscent of some other styles and genres, but that is also distinctly us.
SL: Who are some of your musical influences?
Chris Santillo: We all come from a wide range of musical backgrounds and influences. Keith is a big fan of Phil Collins and '90s grunge, Jordan likes reggaeton and Latin music, and I love everything from '90s music to blues to soul music, but equally love modern artists like The 1975. I love when artists are able to blend live instrumentation with synthetic instruments. It's always a tough balancing act that I constantly try to get better at. I also love Bruce Hornsby-type music, it really just depends on my mood.
SL: In a current era where pretty much everything sounds the same, do you find it difficult to find your own style and set yourself apart from other on-the-rise artists?
K.L.: I'd agree that if you are listening on certain platforms, certain radio stations for instance, a lot of the music can start to sound similar. I would say that is probably true in every decade though. Music is like fashion in that way. Certain trends become popular and after a while they change. But, there is so much music out there in the world, and with all of the platforms to listen to music on, I think there is great variety. With that said, I do think finding your own voice as an artist is crucial. It can be difficult to find the essence of who you are as an artist and to present it in the best way possible, but that's always the goal. It can definitely be tempting to hear what is popular or successful at the time and try to replicate it, but I think the key is listening to that little voice in your head. If you feel good showing people your music and you feel it represents you well, that's usually a good sign. If you don't feel like sharing it, maybe it's because you aren't being true to yourself in that song.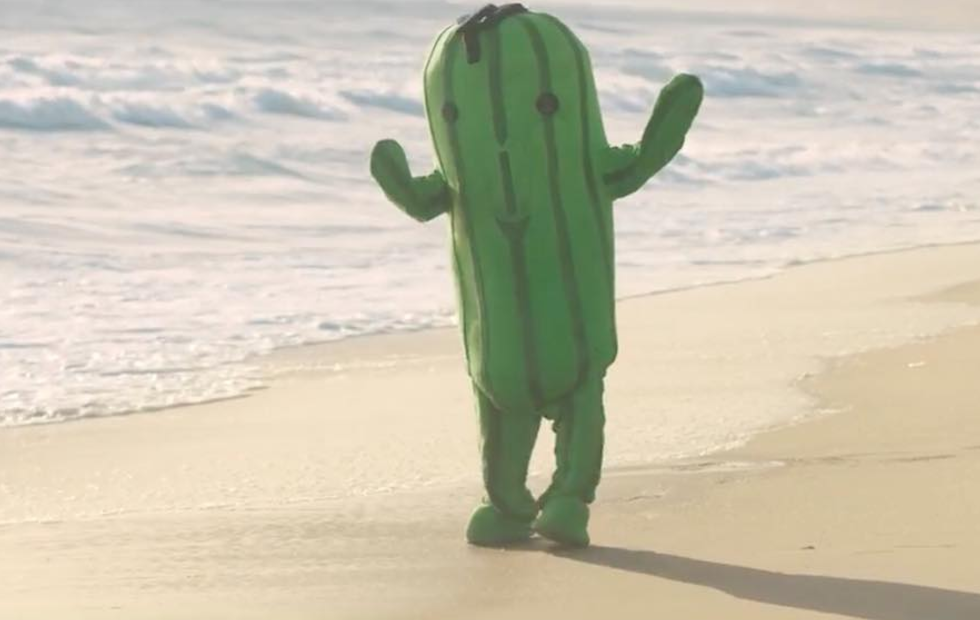 SL: Who do you think does a good job of setting themselves apart from others in the music world today?
J.N.: The world is so saturated with artists and bands these days. Honestly, it can seem daunting as an artist at times. But I also don't necessarily think it's such a bad thing. Since there is so much out there, so many people listen to such a wide array of music. You'll have someone who appreciates going to Coachella to see Lady Gaga, but also wants to see Kendrick Lamar, Martin Garrix, and some obscure band from Norway or something like that. But really, all those artists are successful in part because they just own what they do. They do it 100%. I think that is the key to setting yourself apart. Work hard at it, perfect your craft, get tight as a band, work on your songwriting and live shows. That all comes across to the audience. So that's what we're trying to do. We've put a lot into this. We're trying to make it so that when people leave our live show, they walk away feeling that we owned it. We consciously try to build Flights Over Phoenix, and not just fit into other scenes.
SL: When you are in L.A., where are your favorite places to eat, shop, check out shows and grab a drink—if you drink?
C.S.: I was born and raised here in L.A., but surprisingly enough I don't go out and explore much of the food scene. I usually just make dinner at home so I don't really have a list of go to food spots. As far as shopping though, I love going to Buffalo Exchange, Crossroads Trading Co. and stores like that. I always find the most unique stuff there. For shows, lately I've been going to School Night at Bardot [in Hollywood]. A lot of phenomenal upcoming artists play there so it's always humbling to watch and it's a place we would like to play soon. I also like going to Sayers Club and The Peppermint. As far as bars go, I love going out by my parents house where I grew up in Montrose to a bar called Basin 141. It's total hometown vibes and I always see people I know there.
SL: What can fans expect from you through the remainder of the year?
K.L.: Right now we are writing a lot of songs and just trying to focus on playing shows and making people more aware of us. We've considered releasing singles or a second EP, and at this point, I'm not sure which we will decide, but one way or the other we will be releasing new music soon enough. And, if you can't wait, you can always come to our live show.
[divider_flat]