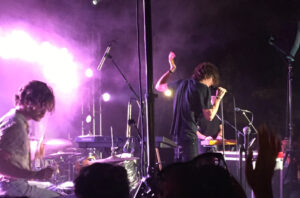 With the weather in Los Angeles still blistering hot, L.A.-based band LANY (an abbreviation of Los Angeles and New York) kept things cool when they jumped on stage with charisma Thursday night at Biola University, as part of the school's twice-a-semester free outdoor concert experience called Eddy.
With quite a few singles and an EP out, according to their Twitter account, they'll now be off to a "house by the ocean" to write new material.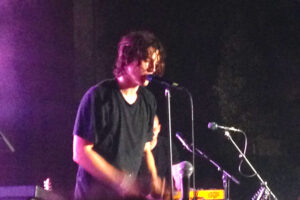 Showcasing their signature '80s synth-pop sound, the show definitely had a fun, jump-up-and-dance vibe. Lead singer Paul Klein put his heart and soul into the whole night. His energy was contagious during performances of "ILYSB" and "4EVER!"
The trio's tunes are catchy, but they still have raw and honest lyrics. It's crazy to think the band, who is currently touring with Halsey, said they've only been performing live since February – It's pretty hard to tell!
[divider_flat]