Hmm, maybe I'm still in recovery mode, which is why it has taken me almost a week to write about last Thursday. But nevertheless, I guess it was worth the wait, because for one of the first nights in a while, I made it to everything I wanted to go to – and all across town – and each was worth attending.
That said, I think I definitely need to acknowledge all three events on Oct. 6:
10 Years, 10 Cheers! – Obica Mozzarella Bar Pizza e Cucina Celebrated a Decade In Existence with Wine and Food Galore!
An Italian restaurant anniversary celebration probably isn't the best place to start a night out. So much food, so much wine – how is a person expected to make it through the rest of the evening? Well, I managed … barely. Either way, I did have a blast at Obica Mozzarella Bar Pizza e Cucina. Located in Century City's Westfield shopping area, you really don't get that mall vibe at the intimate eatery. On this particular night, my guests and I had the luxury of noshing on everything from risotto gamberi e asparagi (shrimp, asparagus and Prosecco risotto) to freshly made burrata. I typically steer clear from dairy products, but at an Italian restaurant, you kind of have to indulge, right? In-between bites and seemingly endless wine sips, I enjoyed sitting on the restaurant's patio, taking in the sexy electric guitar sounds of Patrick Abbatte. In honor of the spot's monumental occasion, they launched a whole new menu, which I can't wait to check out more closely on my next visit!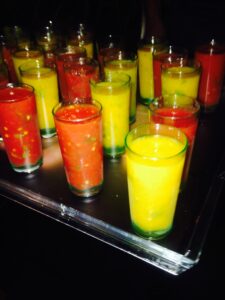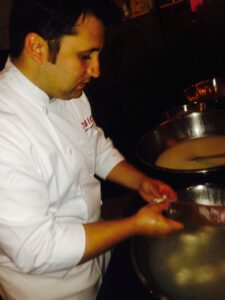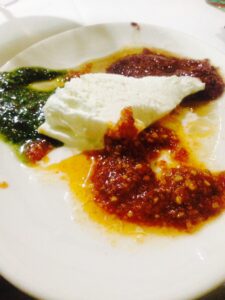 ASOS' Colour Control Event Was the Stylish Spot of the Night!
Anna Lunoe and ASOS brought music together with fashion at the next stop of the outing. No, the trek from Century City all the way to Mack Sennett Studios past East Hollywood wasn't short, but it was absolutely worth it, when upon entry, I immediately spotted two of my favorite musical performers, Zoe and Adam from ASTR. As delightful in person as their music, it was quite the joyous run-in. And speaking of musical performers, I was beyond stoked to find that Anna Lunoe, of all people, was one of the DJs at this event. I did not know this beforehand, so it was a pleasant surprise. She is one of my favs! The gathering was in celebration of the launch of ASOS' Colour Control, an interactive music video, featuring a visual presentation of five shades full of AW14 endless looks. Guests had a blast in the photo booth, mixing and matching colors and styles on the screen while sipping on vodka cocktails.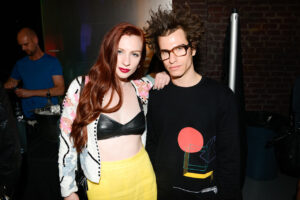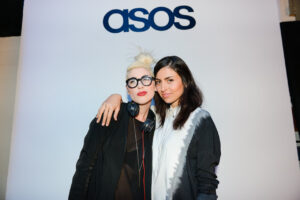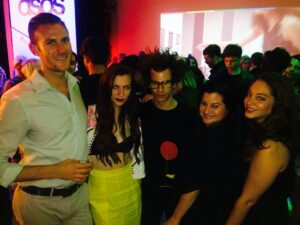 Mercedes Benz Evolution Tour Took Over Barker Hangar Airport
Whew, from Mack Sennett Studios all the way back to the westside – but this time much farther than Century City. The Mercedes Benz Evolution Tour took over Santa Monica's Barker Hangar airport, and it definitely made use of the space. The place was totally packed with not only general eventgoers, but also a handful of musical performers and celebrities: Julianne Hough, Michael B. Jordan, Ricki Lake, Alabama Shakes, Young the Giant and DJ Ruckus. The indoor area was filled with music performances and the latest Mercedes models on full display. But I must say, the highlight for me, personally, was the slew of food options. We only caught the tail end of the event, which meant no more booze, but plenty to eat – which at this point in the evening, this was a huge plus. Inside you had buckets (literally) stacked and stacked with Popchips and Kind bars of all different flavors. Then outside you had a slew of food trucks and even a Keurig coffee stand. Amen!