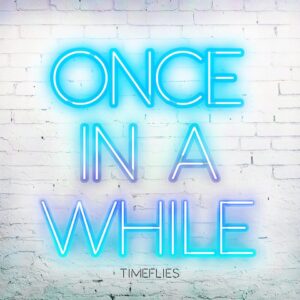 Yes, Valentine's Day is on Sunday, but before it comes time to blast Miguel on repeat, I have some new music to send your way that's fitting for any occasion!
On most days, I long for it to be overcast, but after hearing Timeflies' "Once In a While" earlier today, I actually felt like embracing the heat and sunshine. The upbeat track is every bit of positive energy we can all use on a post-Super Bowl Monday.
And then there's Eric Prydz' signature dark trance-y sound that I can't get enough of. He just released his latest album Opus and I am particularly loving "Last Dragon."
If the mellow electronic vibe of Prydz is what you dig, you will assuredly love Above & Beyond's "Black Water." And while not in the same genre, some other chill tracks of choice this week are Niki & the Dove's "So Much It Hurts," Hamilton & Hedvig's "Ocean," High Highs' "Sun," Summer Heart's "Pretty Haze," Allie X's "Old Habits Die Hard" and Mt. Si's "Baby You're the Best."
Click the playlist below for 22 fabulous new songs, also including ones by Solidisco, Paperwhite, Satchmode, Autograf and Louis La Roche!
[divider_flat]