Yesterday concluded a four-day Grammy Awards weekend, and as one can expect, Los Angeles had no lack of activity throughout the celebration's entirety. The prestigious weekend fell not only on Valentine's Day, but also on Presidents' Day, so bottle popping among industry elite was at an abundance. Aside from the Oscars, more parties and events are centered around this awards show than any other.
Each year, without question, music's biggest names flock to the MusiCares and Clive Davis pre-Grammy events (and this year, a surprise Friday night concert by Adele at the Wiltern saw some incredibly famous faces). And record label after parties are where you can expect to spot many award winners. But with each Grammy weekend, there are also slew of more under-the-radar events that don't fail to draw impressive crowds of celebrities and influencers.
Scroll below to see photos and read about everything from Mark Ronson and Jamie xx's intimate V-Day bash, to Miguel's first-ever DJ set at a party in Hollywood, and much more!
The dFm Presents: A Grammy Celebration at the Hollywood Roosevelt
This event – hosted by dFm founder Jesse Lee, Roc Nation manager Jon Lieberberg, Windish Agency founder Tom Windish and KCRW music director Jason Bentley – had all eyes on Miguel. The crooner treated guests at the Hollywood Roosevelt-held bash to a live, swoon-worthy singing performance and his first-ever DJ set. But that wasn't to take away from the HAIM sisters, who performed a DJ set as well, for the second consecutive year at this particular party. Kesha and Rashida Jones were among the famous faces who took in tunes by these industry heavyweights.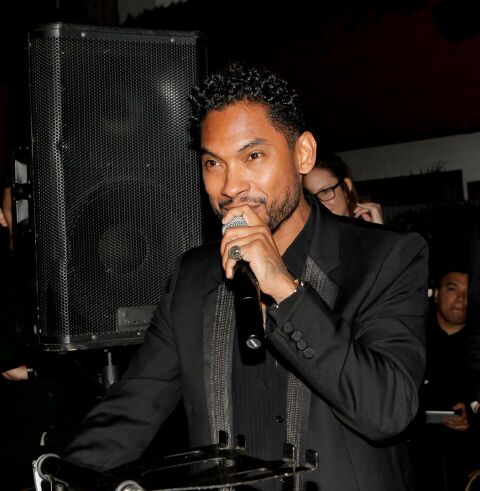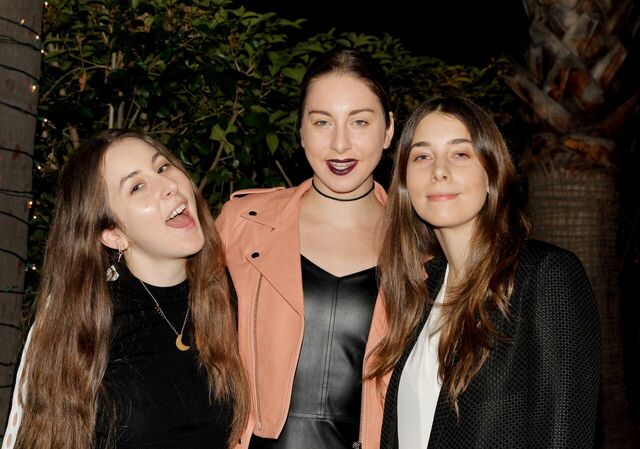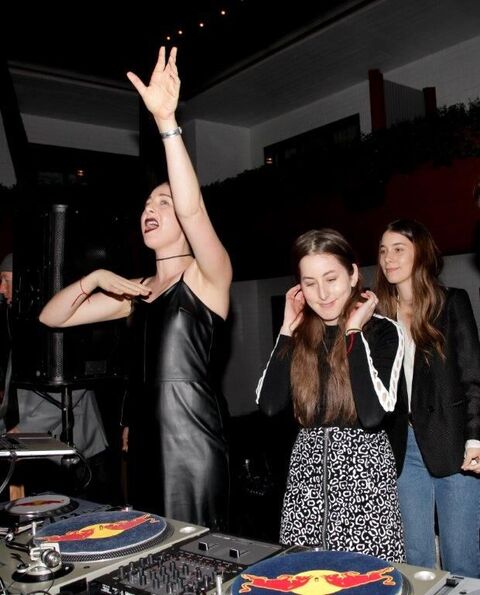 Jamie xx and Mark Ronson's Valentine Special at Club James
What says pre-V-Day quite like a night in the company of some of music's most handsome heartthrobs? This ultra-exclusive intimate bash, held at the newly opened Club James at the Goldstein Residence, featured a special performance by D.R.A.M, along with DJ sets by the two hosts Jamie xx and Mark Ronson. Guests at the sexy soiree also included Diplo, Florence Welch, Lorde, Danielle and Alana Haim, Rashida Jones, Rita Ora and Lily Allen. MasterCard provided a Priceless Moments photo booth for guests to capture their special date (or friends) night.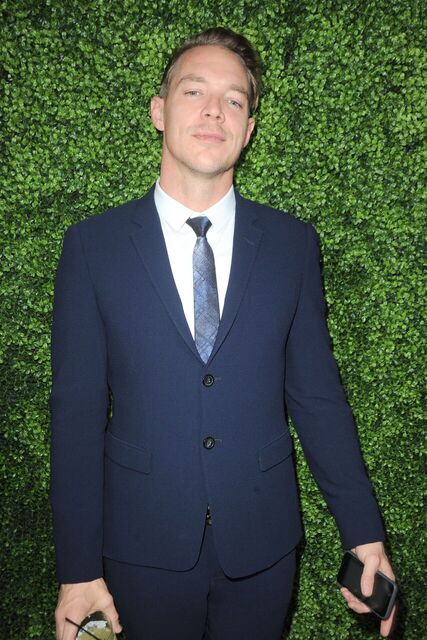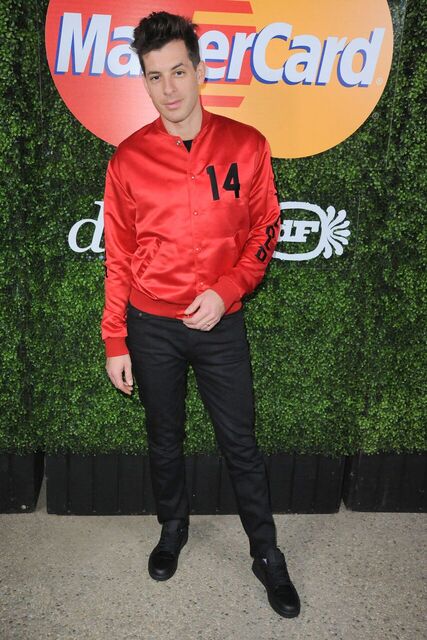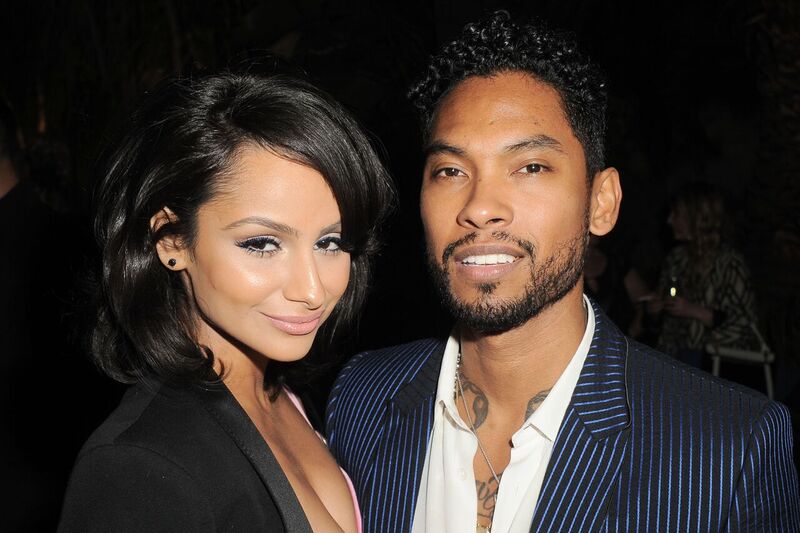 Amplify Your Life Launch Party // The Knocks Wrap Party
The El Rey Theatre was home to The Knocks' highly anticipated show in the earlier portion of Saturday night, but Mack Sennett Studios hosted a much more intimate gathering later in the evening to celebrate the NY-based duo's performance, with a special DJ set that kicked off with their hit "Dancing with the DJ." One of my favorite hip-hop producers Nic Nac popped up out of nowhere on stage mid-set, and the trio bopped heads and posed for photos. The night, hosted by Jack Daniels, also had another familiar face in the crowd: Hunger Games star Josh Hutcherson, who recently interviewed The Knocks for Interview magazine.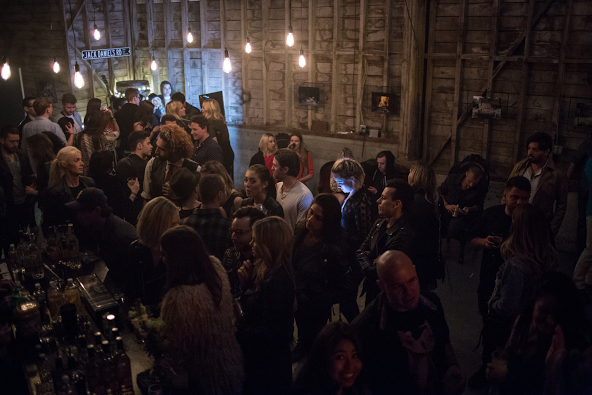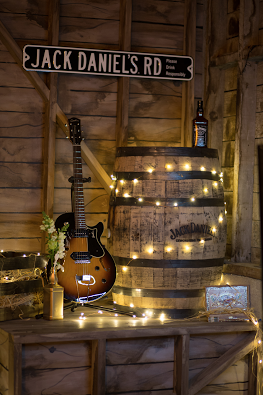 Colgate Optic White Beauty Bar 2016
Who can't use a little touching up over the course of a long awards season weekend? Colgate hosted its fourth annual weekend of pampering for celebrities, bloggers and tastemakers on Saturday and Sunday afternoon at the Hudson Loft in Downtown L.A., just minutes from where all of the Grammy rehearsals took place. One of my favorite electronic artists JES was in tow, swooping up some beauty products from Jouve. Guests also received complimentary nail, hair and beauty services from PRIV's on-the-go stylists, they noshed on a handful of salad and sandwich options and sipped on specialty cocktails, along with beverages from Lipton Sparking Iced Tea and Essentia alkaline water. And a photo booth is one thing – but this event also had a selfie mirror and an Instagram cut-out photo station.