Whether you've maintained a skincare routine for years, or you're freshly diving into this wellness practice, figuring out how to know which skincare products work is complex.
From the fact that everyone's skin is different, to the plethora of formulations and brands on the market, skincare is an overwhelming space—even for the most well-acquainted.
The only way to break down what to universally look for (and avoid) when embarking on a skincare spree is to speak to the experts. Below is everything you need to know.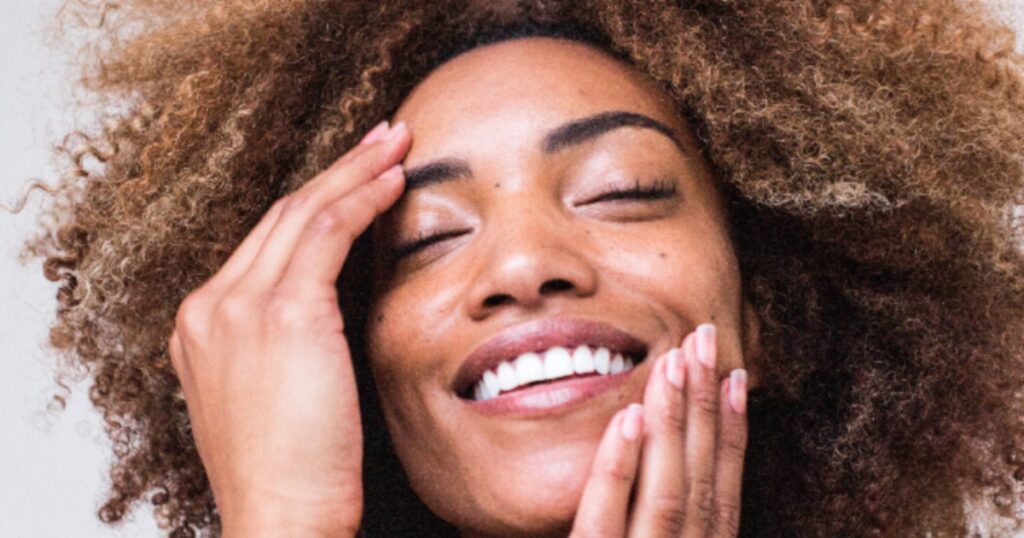 What Everyone Should Keep in Mind When Starting a Fresh Skincare Routine
While everyone's skin and needs are indeed different, there are some universal rules that apply across the board.
"Keep it simple—three to four products maximum—especially if you're new to skincare," Emily Wollenman, Vice President of Education and Specialty Accounts at newly 100% recyclable Higher Education Skincare, tells skyelyfe. "You want to set yourself up for success with a skincare routine that's easy for you to incorporate into your schedule and that you look forward to applying in the morning and in the evening. It takes an average of 21 days of conscious effort to create a new habit. After that amount of time, you can begin adding additional products into your skincare routine if you'd like, such as serums, masks, eye treatments and other targeted solutions. By using this approach, you'll be more likely to stay consistent and dedicated to taking care of your skin."
If you already have a routine in place, but feel like branching out, Kat Bryce, Co-Founder of LOUM Beauty, tells skyelyfe, "We always recommend integrating new products slowly into your routine versus changing everything at once. So if you're trying a new serum, aim to keep the rest of your regimen the same, the same for moisturizers, at least in the short term. That way you can make sure the products work with your skin and you have a good base to see the difference of any new additions."
Red Flags Consumers Should Look Out for on Skincare Packaging
Part of the appeal of so many products is obviously marketing. And if you're uninformed, it's easy to fall into traps.
"When a single product makes too many claims or it sounds just too good to be true, it probably is," Wollenman explains. "There's no product out there that could possibly cleanse, tone, exfoliate, brighten and moisturize effectively all in one step. I'd also tell consumers to look out for claims or statements that make a product appear cleaner, greener, or more natural than it really is. A lot of information is strategically placed on the packaging to gain your attention, but in reality you don't really know what's in your product until you turn the box around and read the ingredients."
Red Flags Consumers Should Look Out for When It Comes to Ingredients
"We all know that the clean beauty movement is here to stay, and I believe that in time, clean beauty will become the industry standard," Wollenman explains. "Some people prefer 100% natural products, some people prefer products that combine the best of science and nature, some people prefer products that are sulfate and paraben-free, and some people prefer products that are vegan and fragrance-free. Many beauty retailers now provide lists of ingredients that are considered toxic or potentially harmful, and you can use these lists as a starting point when considering your personal skincare choices."
Echoes Bryce, "Definitions of 'clean' vary wildly so it's good to research brands' clean standards. For example, with LOUM, we formulated to the highest clean standards, including Credo, Follain and Goop. You want to make sure you're comfortable with the ingredients you're putting on your skin."
When it comes to fragrance as an ingredient, Bryce explains it's a slippery slope.
"There's no requirement to disclose what goes into a fragrance," she says. "For LOUM, we worked with a limited palette of ingredients to ensure our fragrance was not only clean but also hypo-allergenic—which is incredibly rare in skincare—but if you have sensitive or easily inflamed skin, it's good to be cautious and research fragrances."
Universally Beneficial Skincare Ingredients
While it's true everyone's skin is different, there are some all-star ingredients that are characteristically useful for everyone. If you're learning how to know which skincare products work, you'll want to take the following into consideration.
"Hyaluronic acid, niacinamide, and retinol are amazing ingredients that any skin type and any age can benefit from and see visible results with," Wollenman says.
Hyaluronic acid is key because it can hold up to 1,000 times its molecular weight in water.
"HA, which is naturally occurring in the body, penetrates the skin and binds water to skin cells," Wollenman explains. "It infuses all layers of the skin with moisture, leaving the skin feeling immediately more hydrated, plump and smooth. Hyaluronic Acid is a humectant, meaning that once it's applied to the skin, it will continue to draw moisture in from the surrounding environment, providing long-lasting hydration."
As for niacinamide, it's a form of vitamin B-3 that can help build keratin proteins in the skin and lock in moisture to prevent environmental damage.
"Think firmer, more hydrated and protected skin," Wollenman says. "However, the benefits don't stop there with this powerhouse ingredient. For those who suffer from acne and occasional breakouts, niacinamide can assist in treating these conditions by regulating the amount of oil the sebaceous glands produce, thus resulting in less breakouts and smaller, more refined pores. Niacinamide also reduces inflammation, which may help ease redness from eczema, acne and other inflammatory skin conditions."
Lastly, retinol is a form of vitamin A that's used to treat acne and reduce wrinkles, and hyperpigmentation.
"Retinol has an exfoliating effect on the skin's surface that improves texture and tone and drastically increases cellular turnover," Wollenman says. "Due to this exfoliating effect, retinol is very effective in treating mild to severe acne, as well as acne scarring (post-inflammatory hyperpigmentation). A great product to try when incorporating retinol into your skincare routine is MBA® by Higher Education Skincare. This powerful yet gentle product contains 0.5% retinol and also includes sodium hyaluronate (a more stable version of HA) and oat kernel extract, which helps the skin retain moisture. It also reduces redness or sensitivity sometimes caused by retinol when first incorporating it into a skincare routine."
Bryce says not to forget about Vitamin C, collagen-boosters and tri-peptides.
​"They're amazing, powerful anti-aging ingredients to deliver lifting, firming and brightening of the skin," she says, adding that each of those are included in LOUM's Pure Serenity Golden C Serum.
To Wollenman's point, Bryce echoes: "Hyaluronic acid is the ultimate go-to for hydration, helping skin hold up to 1000xs its weight in water."
Ingredients to Avoid When Newly Adapting to a Skincare Routine
When it comes to steering clear from particular ingredients off the bat, this really isn't a one-size-fits-all situation.
"It's more about being ingredient-savvy and understanding your skin type," Wollenman says. "Some ingredients like alpha-hydroxy or beta-hydroxy acids, which are great for surface exfoliation, could potentially cause redness or irritation for those with overly sensitive skin. Those with acne-prone or oily skin, would want to make sure that their products are oil-free, noncomedogenic and designed to control oil production. If you have dry skin, you obviously want to avoid products that contain ingredients that could potentially have a drying effect on the skin like salicylic acid, alcohol or sulfates. Know your skin type and look for products with ingredients designed specifically for your skin type. It sounds simple enough, but I see consumers make this mistake all the time."
Bryce agrees with Wollenman about acids, explaining, "They can easily inflame sensitive skin types." She also advises caution with Vitamin C, which can also be "irritating to some skin types."
But these aren't ingredients to avoid at all costs, "as they can do wonders for skin," she says. "But definitely experiment with caution and ease your skin in gently to avoid any reactions."
How to Know If a Higher-Priced Skincare Item Is Actually Worth It for More Than Just the Packaging or Name Behind It
When figuring out how to know if a skincare product works, the dollar sign may not reveal much. While yes, an expensive product is such for a reason, that reason may not be the actual formulation itself.
"Many desire products that use the highest quality and cleanest ingredients available that are ethically sourced, and of course cruelty-free, but these types of ingredients cost more," Wollenman says. "Many consumers look for more sustainable and eco-friendly packaging, which also costs more to produce. When you begin adding up these customer requirements, the costs of the products go up. Again, and I can't stress this enough, the importance here is to thoroughly read the ingredients and identify the product's points of difference (vegan, cruelty-free, sulfate-free, paraben-free, etc.) on the packaging so you know exactly where your dollar is going."
For Bryce's part, she says, "​It all comes down to whether the formula contains effective ingredients, and if they're at the right levels to make a difference."
She says LOUM doubled-up on active ingredients.
"Each of our products contains our TriSerene complex, which combines marine-micro algae, wild indigo extract, broad spectrum CBD and three active ingredients clinically tested to dial down and reverse the effects of stress on skin. In addition, we included supplementary active ingredients to mitigate specific skin concerns. For example, our firming cream also contains plant-derived collagen and bakuchiol. By combining powerful ingredients at active levels you know you're going to have a product that will be effective and deliver the results you're looking for on your skin."
Types of Products Recommended for Someone Diving Into Skincare for the First Time
"At Higher Education Skincare we believe in the Power of 3® as the foundation of a good skincare routine," Wollenman says. "The Power of 3® regimen includes a cleanser, exfoliator and moisturizer specifically designed for oily/acne-prone skin, combination skin, or dry/sensitive skin. These products, used once in the morning and once at night, will promote healthy, clear and radiant skin. Of course, it's equally important to protect the skin every day with a sunscreen, ideally in an oil-free and noncomedogenic formula that has at least an SPF 30."
Bryce emphasizes the importance of targeting specific needs right away.
"If you have sensitive or dry skin, our Be Calm Cleansing Balm is such a savior," she says. "With borage, sea buckthorn, moringa oils and hyaluronic acid, it cleanses gently and nourishes skin deeply to leave it plump and glowing."
She adds, "Or if you have oily or breakout-prone skin, try our Stress Detox Enzymatic Cleanser. With papaya and pumpkin fruit enzymes and mandelic acid, it gently unclogs pores while working deep within skin to purify and help regulate oil production. It works wonders to prevent oily skin and breakouts, while leaving skin hydrated."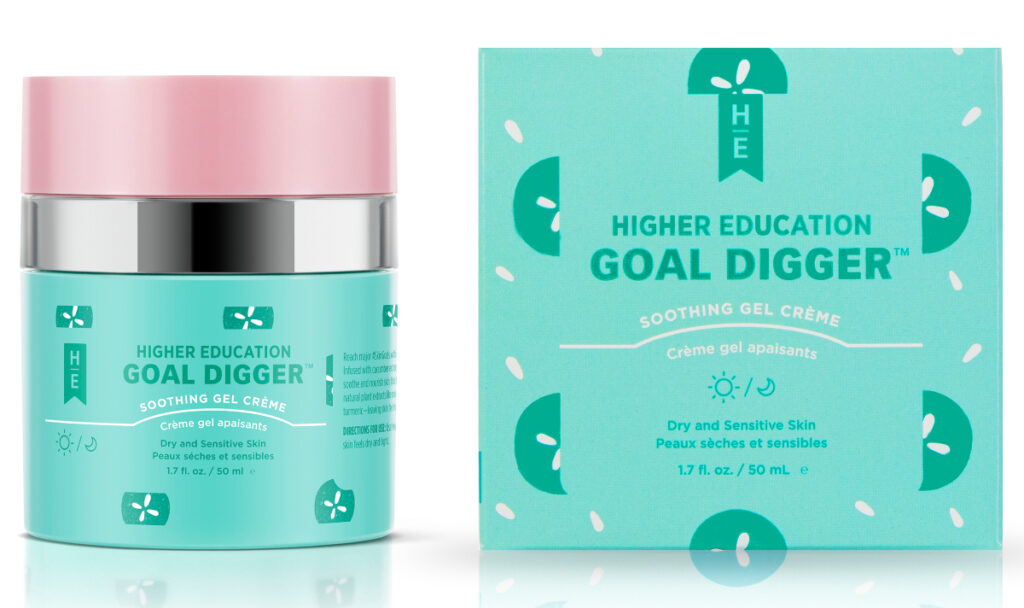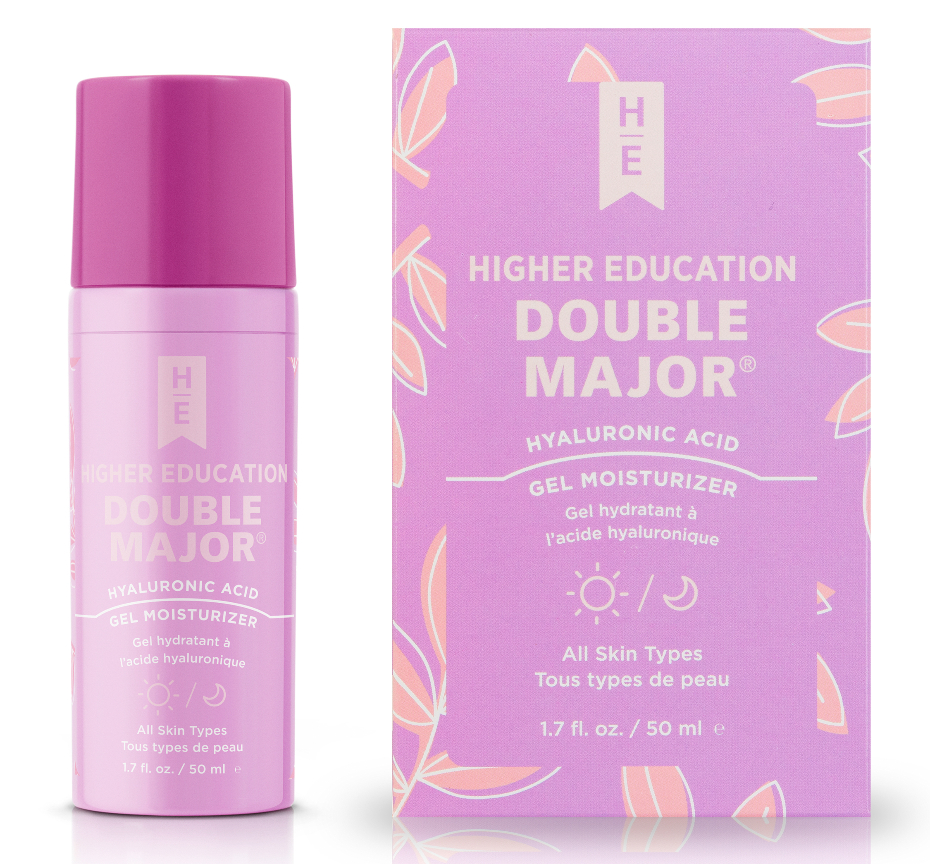 Ultimately, Research Is Key!
Curious how to know which skincare products work for you? Grab your computer and get to work!
"The skincare space is filled with thousands of products, each promising to solve all of your skin concerns," Wollenman says. "It can be overwhelming to say the least. Take a little time to conduct some research before you buy. Get to know the brand and their products by visiting their website and social media accounts. Read the customer reviews, as they can provide a ton of insight. It never hurts to ask your friends what they use and know that you can always consult with skincare experts at your favorite beauty retailer for expert advice. Once you've identified a line that resonates with you and your preferences, look deeper into the products that they offer and make sure they're formulated with your needs in mind."
It's also especially important to do your homework when it comes to celebrities or unconventional brands launching skincare lines.
"A celebrity line doesn't mean the products are worse quality," Bryce says. "But just like anything else, it's worth doing your research before you invest, especially since celebrity lines often come with higher price tags. Look for clinical evidence, check the ingredient lists for known nasties (the Credo website is a great reference point) and don't compromise on the quality of ingredients you put on your skin for anyone."
Looking to give your skin an extra upgrade of TLC? Click HERE to learn about Nourishe's Dragon Breath facial!