Chicas Tacos has been making mouths water since 2016, when it launched its tiny fast casual Mexican eatery in DTLA. Since then, the rapidly growing business (founded by Chef Eduardo Ruiz) has closed up shop at its original location, and traveled west, launching four locations since Jan. 2020, including its most recent (May 2021) inside Whole Foods Venice. With locations on the rise, it means a Chicas Tacos review is in order.
To be completely honest, I was unfamiliar with the spot until a rep for the restaurant reached out to me about coming in for a menu tasting. With locations in Miracle Mile, Culver City and Beverly Grove (3rd St.), I opted for the latter. I love dining on 3rd St., so when the opportunity presented itself, it was an easy oblige. But if you're looking for the most traditional sit-down restaurant experience of the bunch, the Culver City location is your best bet.
I grabbed a girlfriend and we were merrily greeted in the eatery's colorful (baby pink and turquoise), totally Instagrammable setup. We were invited to try anything we wanted, and boy did we come hungry! We were immediately impressed with the menu's selection of hearty traditional entrees, but also a handful of plant-based bites, too (jackfruit and impossible meat, and house-made nacho "cheese").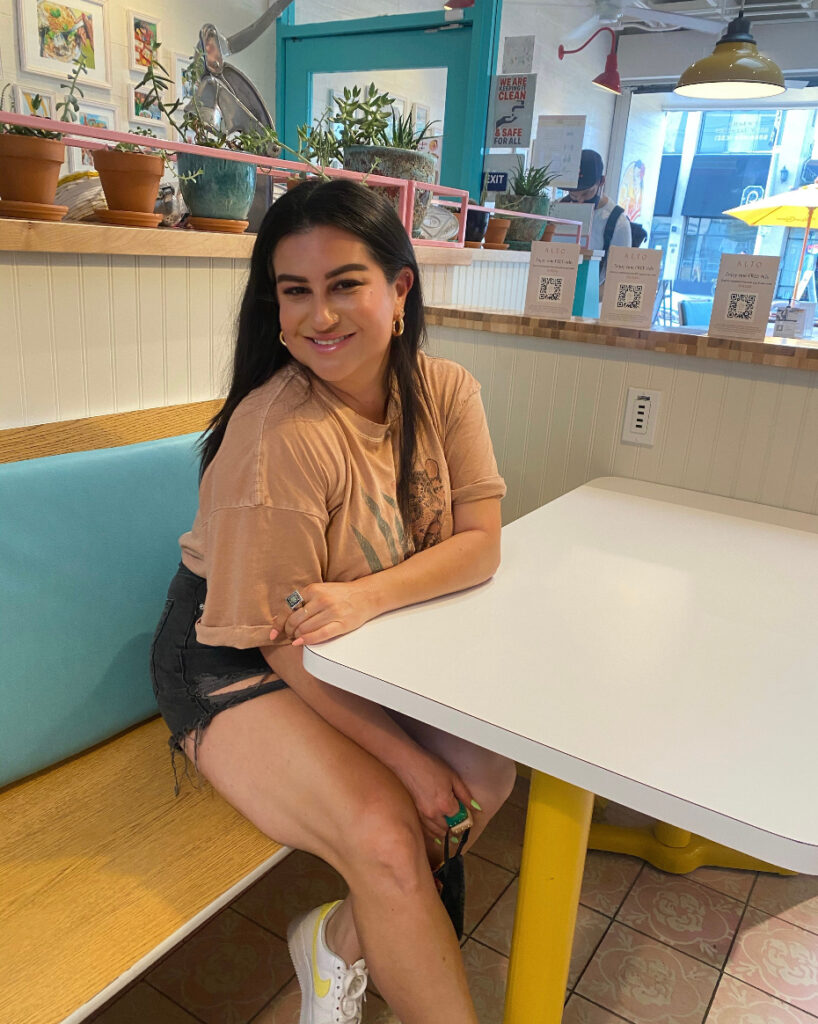 We initially opted for the chips and guac, because the way the guac tastes anywhere sets the tone for the rest of the menu. And phew, this recipe passed the test. It was also a cute detail having the chips presented in a logo baggie.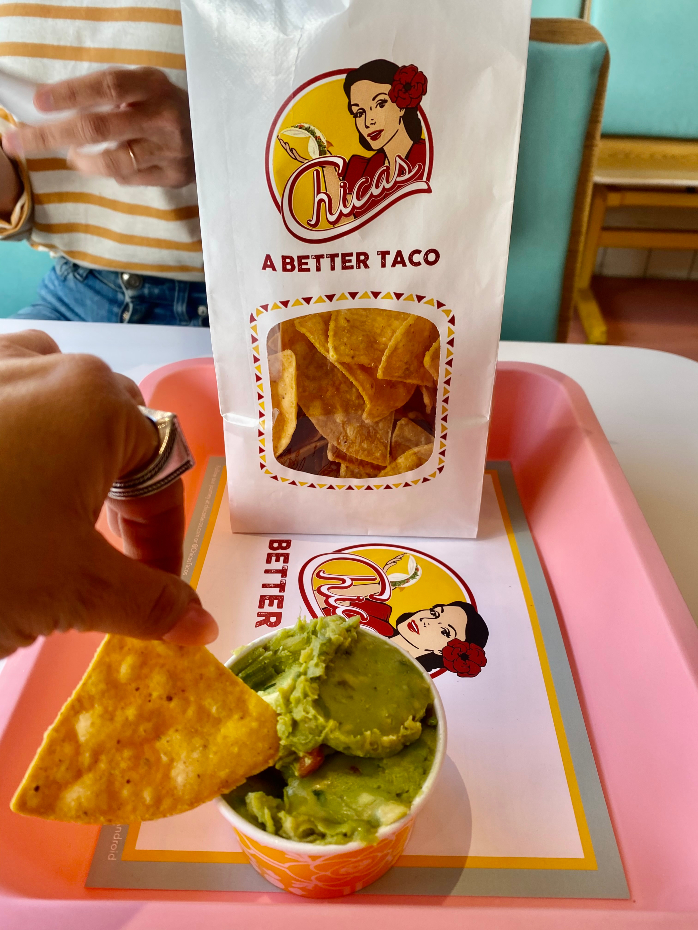 And then, for the really intense stuff… Ok, I don't really eat dairy much these days, but when in Rome… err… Mexico… err… 3rd St., amirite? We're not just talking cheesy dishes here—we're talking cheesy dishes swimming in even more cheese. This Chicas Tacos review just wouldn't be complete if I didn't highlight the importance cheese plays on this menu (let the photos below serve as evidence). We ordered the quesadilla, plant-based nachos and deep dish taco (in addition to a few smaller plates). I don't even know where to begin with the deep dish taco item. It was literally four meals in one. It's very important to note that with the exception of the single tacos, these dishes are monstrous and very sharable. You'll definitely want to come on an empty stomach! And if you want something to sip on, there are extensive wine options, margaritas, coconut cream horchata and plenty else.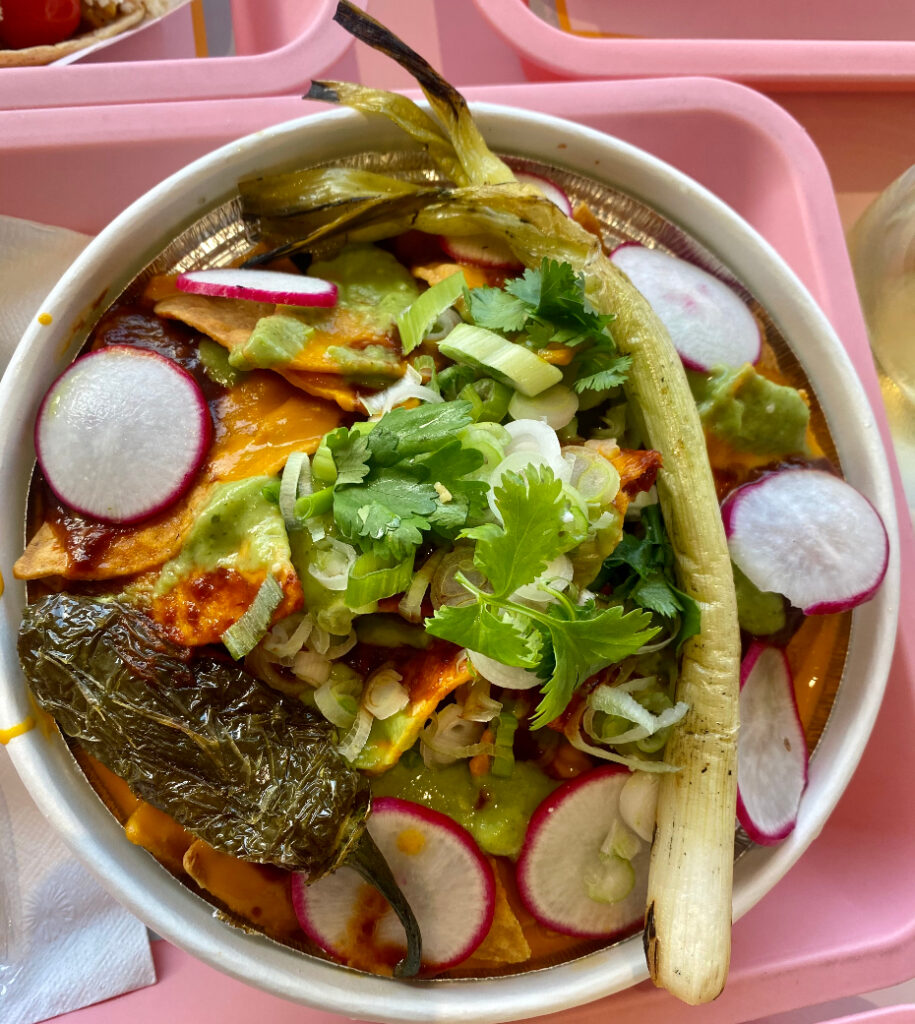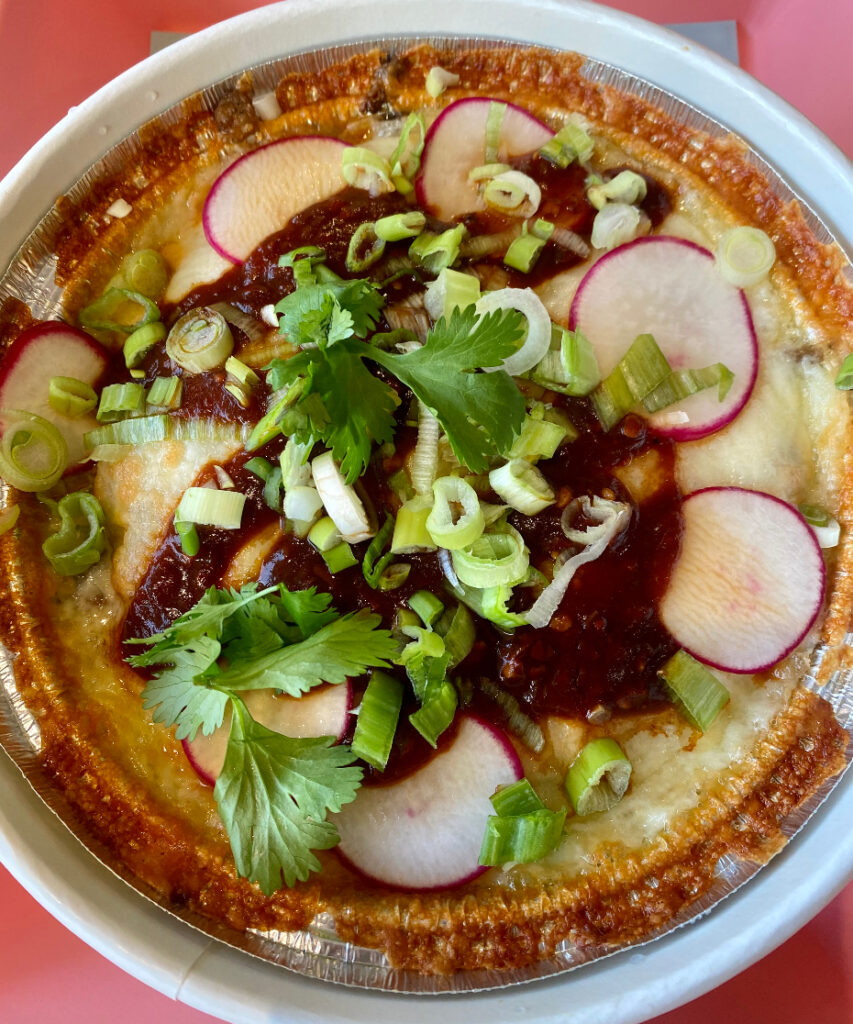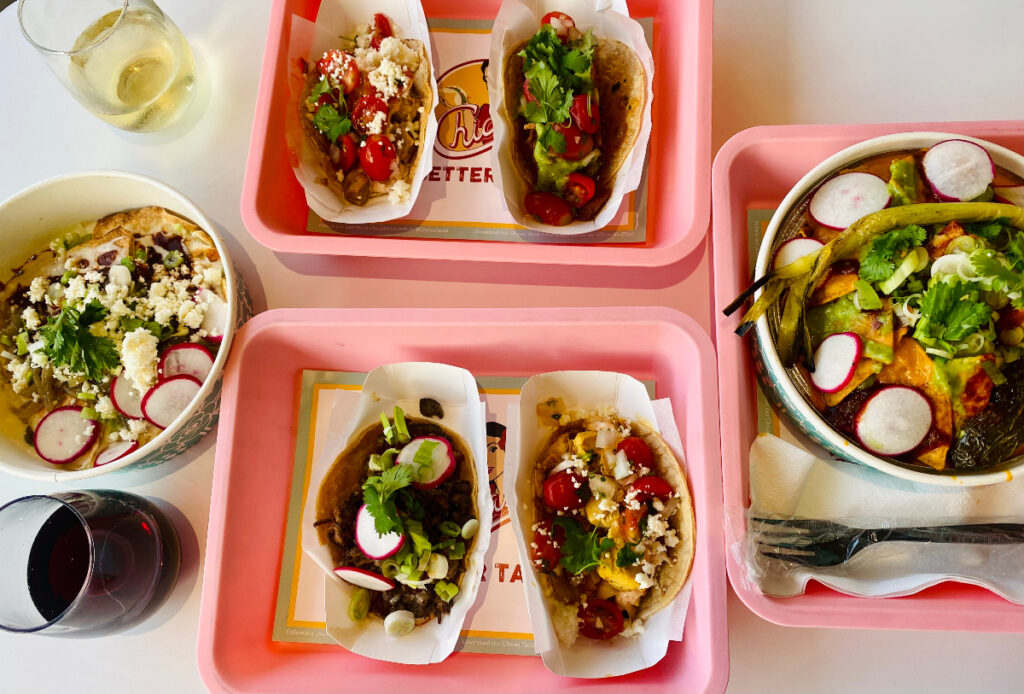 But now that I've got 3rd. St. out of the way, let's get back to Venice for a moment here. The fresh spot, which aptly opened on Cinco de Mayo, features some new dishes unique to this location. There's a grilled fish taco, leche de tigre ceviche and added plant-based options. But rest assured, if you're after the eatery's sought-after staples, you'll find them here, too.
On the hunt for additional new restaurant reviews? Click HERE for a breakdown of Brothers Meatballs plant-based Italian!