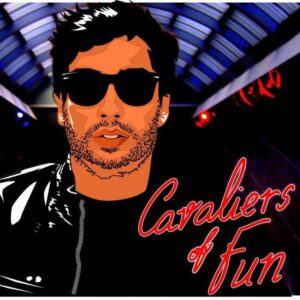 Your guess is as good as mine when it comes to the meaning behind Cavaliers of Fun's interesting selection of songs – but like their name suggests, they are, indeed, fun.
They just released their debut album Astral Division and the title track has been playing in my car on repeat. Their Facebook page refers to their music as "space electropop," and their hometown is listed as "a distant galaxy." Works for me!
COF are just one of the 20 artists featured in this week's New Music Monday playlist. MØ has a lovely new track "Final Song," while Classixx is back at it with "I Feel Numb," featuring Alex Frankel.
Kygo released his long-awaited debut album Cloud Nine, so I've included "Raging," featuring Kodaline. We've also got some new material from One Republic, Ladyhawke, MNEK, Paperwhite and CHVRCHES.
Click through the playlist below for the full set of songs – and as an added bonus, keep scrolling for a new music video for the song "Rebel Heart," by The Shelters. The song was co-produced by Tom Petty and the video was co-directed by his daughter Adria.
[divider_flat]