Ah, the solo getaway. We've all dreamt of the eat, pray, love life at some point, but who are we kidding? With most of us bogged down by family, career and general day-to-day life obligations, going on a lengthy soul-searching journey just isn't practical. But what if you knew how to plan a solo overnight staycation that could at least somewhat aid in providing the mental cleanse we all need?
When we were in the thick of the pandemic, I thought about how fulfilling it would be to celebrate my eventual vaccination by booking a solo overnight stay somewhere just out of L.A. That said, the timing had to be right—and when a last minute change of plans altered a pre-scheduled arrangement last Thursday, I took it as my sign to jump on a 24-hour getaway.
It's important to keep in mind there are many types of solo excursions. If you're looking to meet new people, there's a place for that. If you're looking to soak up the sun by the pool all day, there's a place for that. If you're looking to sip cocktails with no cares in the world, there's a place for that. I knew that my intentions were to go somewhere grounding and spiritual. Oh, it also happened to be Earth Day, so naturally it made the most sense to venture somewhere scenic and serene.
I considered my local options, and booked a quaint room at the Ojai Retreat & Inn. To be clear, this isn't sponsored by any of the establishments I mention in this piece. I simply just learned a lot from my experience and want to share since many people expressed interest when I posted about it online. Keep reading for all my tips on how to plan a solo overnight staycation if you're looking for a zen recharge outside of L.A.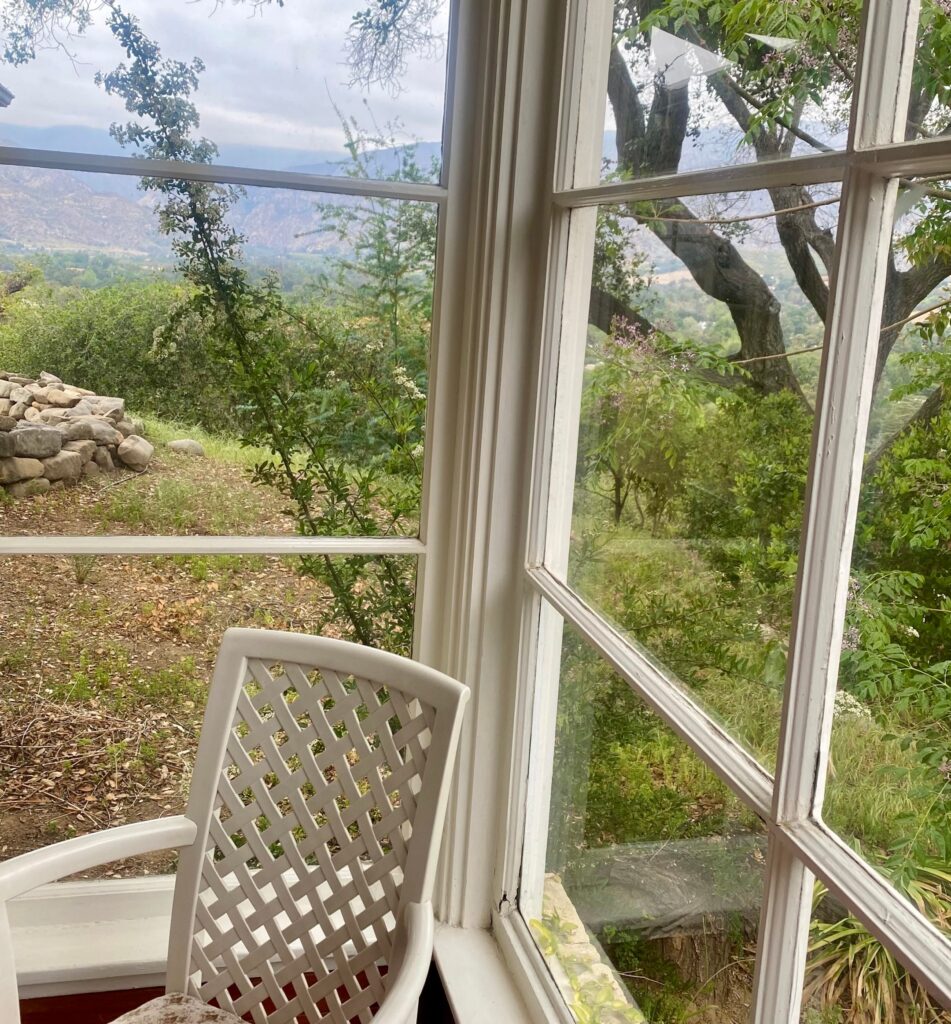 1. Consider the Destination
It's important to be mindful of the fact that just because a place involves lounging doesn't mean it will be peaceful or mind-clearing. I think when Angelenos think of relaxing, Palm Springs is the first place that comes to mind. But quite frankly, it's not where I'd personally go for a distinctly serene experience. To me, Palm Springs evokes Coachella memories and partying. It's also a blistering hot desert, so if there's no pool with refreshing cocktails to boot, count me out.
When I booked my trip, it was important for me to immerse myself in nature, first and foremost. While Southern California is beautiful with many outdoor activities at its fingertips, much of it is a scene or just L.A relocated (a la PS). When I think of serene, scenic solo getaways in SoCal, I think Ojai, Idyllwild and Topanga Canyon. And in my planning process and searching around for available hotels (easier than Airbnb), Ojai was the best fit in that moment.
2. Disconnect or Tie-Up Any Distracting Loose Ends Beforehand
When it comes to how to plan a solo overnight staycation, be sure to wrap up any unfinished business beforehand. To get the most out of your experience, you don't want this to be a work remote situation. Take the day off and let everyone you know you'll be out of pocket for 24 hours. I'd even advise putting your phone on airplane mode for at least half the time. If you're in a situation where you do need to leave your phone on, at least make sure you have no lingering concerns or obligations that could interfere with your peaceful mindset on the trip.
For me, personally, the day/night I got there was fantastic. I explored the beautiful grounds on which I was staying, I walked to a beautiful restaurant for dinner and embraced the garden view from my bedroom. I turned off my phone after dinner, and when I turned it back on the next morning, I had a cryptic text waiting for me from a friend. When I replied, I got another cryptic reply, leading me to question if there was something I needed to worry about. The friend said they could only talk after work. Instead of agreeing and going on with my day, I wish I had blatantly asked if this had to do with me or to speak right then. Instead, it left my neurotic brain frazzled and poured out into the energy of what was supposed to be a mellow day. It ended up having nothing to do with me, but going into this situation next time, I'll need to know off the bat so it doesn't impact my peaceful experience.
3. Schedule a Healing Session
If there's one place to take advantage of natural healing properties, it's in nature, of course! Places like Ojai, for example, offer a slew of intuitive readings, reiki and crystal healings, sound bath experiences and other forms of re-centering and cleansing your energy. I just so happened to have a session scheduled with my bi-yearly healer later that week in L.A., but if I didn't have that on the calendar weeks in advance, I'd absolutely have booked a session on my travel. Especially since I haven't done any form of healing since just before the pandemic, this was such an opportune time!
4. Book a Room Somewhere Serene
Going off of No. 1, if zen is your goal for the trip, be sure your room reservation follows suit. For this sort of stay, I'm not going to book at the trendiest spot in town (even if it's the most beautiful or luxe). I wanted somewhere small, quaint and scenic. I didn't need room service or a full bar by the pool. I just wanted to be in nature and feel like I was in a whole new world with no familiar faces in sight. Again, I'm not big on Airbnb for solo travel (but that's just me). I find it so much easier to book a hotel and not have to worry about anything except enjoying the experience.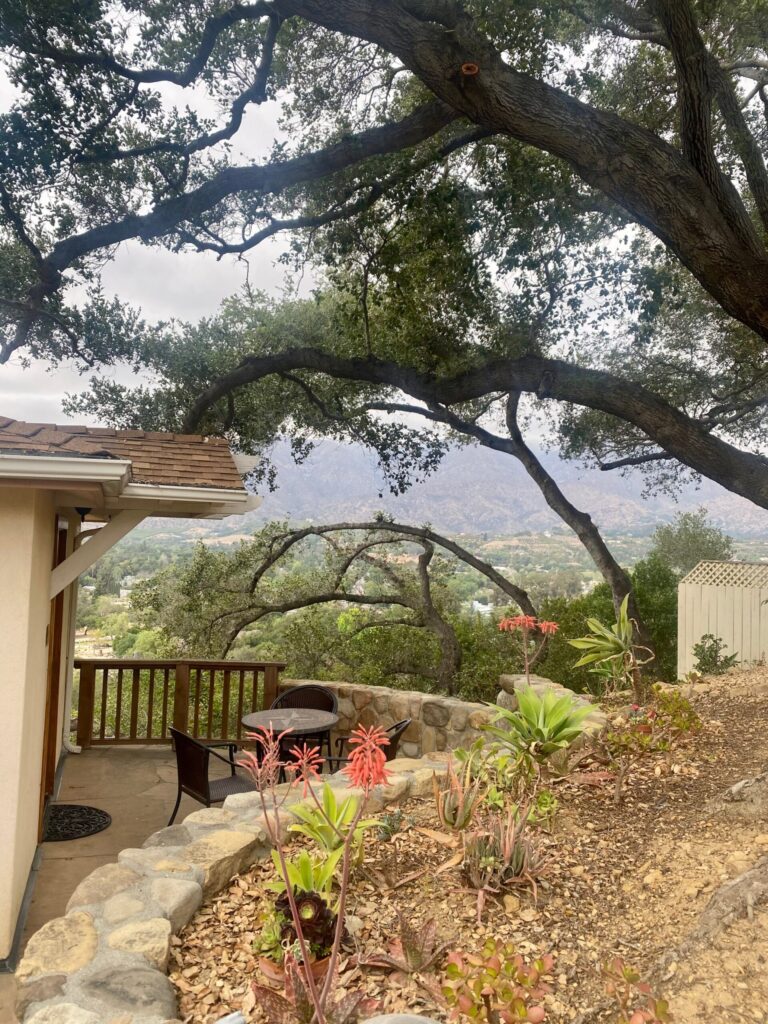 5. Plan Your Trip on a Weekday
Planning your stay on a weekday is key when it comes to how to book a solo overnight trip. I went on a Thursday and stayed through early Friday afternoon. Not only do you beat the crowds (and yes, that includes some L.A. tourists), but you have better deals and vaster options. Based on my day of stay, my room was $10 off. I was also easily able to snag a last minute reservation at the hottest spot in town for dinner. And when I headed into downtown the following late morning, I felt like I had the area all to myself. I find it generally easier to decompress on weekday trips. You're not soaking up the energy of masses of travelers around you and you don't feel like you're missing out on traditional weekend activities.
6. Ensure There's a Dining Establishment Within Walking Distance
Nothing's worse than getting in the zone and feeling at ease than having to hop into your car or deal with an annoying Lyft when all you want to do is eat a nice meal and enjoy a glass of wine. Avoid tampering with your energy flow by ensuring beforehand that there's somewhere walking distance to eat (or somewhere [mellow] to eat on the premises of where you're staying). I was fortunate enough to have an exquisite fine dining establishment waiting for me at the very bottom of my hotel's hill called The Ranch House. I can't think of a better place in that moment to enjoy a solo meal with an extraordinary view.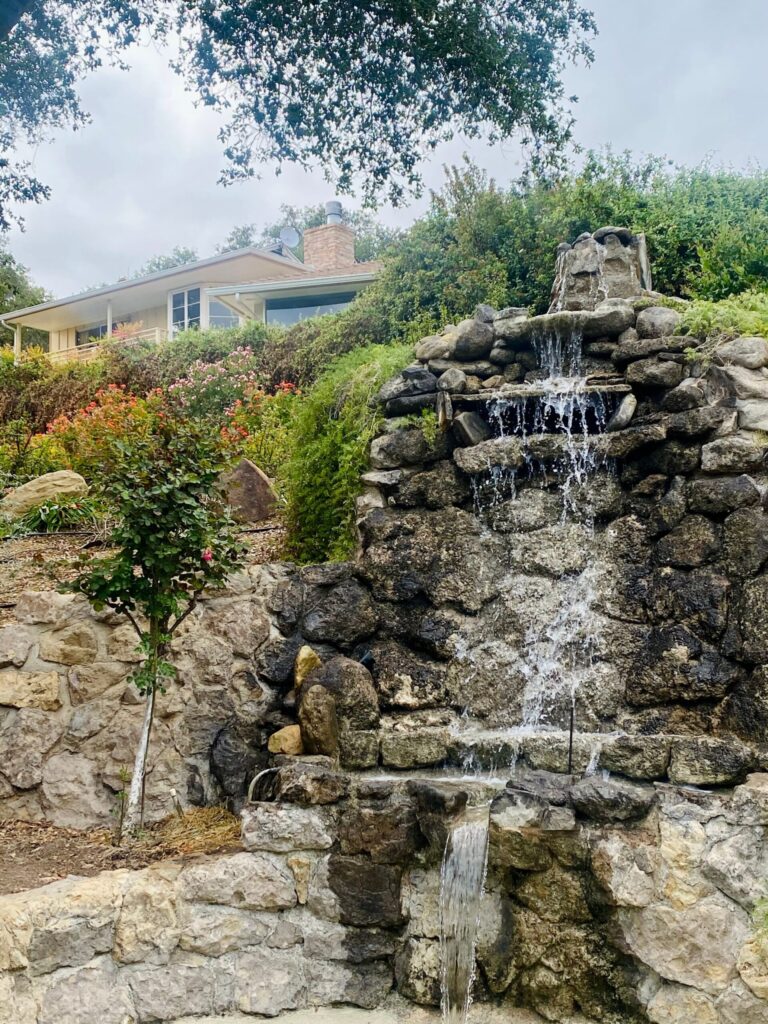 7. Set an Intention for the Trip
While getting away just to get away is all sorts of groovy, it's so much more meaningful when you have a goal or outcome for your brief yet powerful journey. In my case, I wanted to connect with nature and clear my energy. While I'm no stranger to alone time (I'm single, I live alone and I'm very socially independent), it's a lot different to stroll down bustling Sunset Blvd. to grab coffee than it is to stroll through an array of trees and waterfalls and peacefully reflect on life. Like with most people, the last several months have been wildly transitional. It was important to me that I shed some lingering energy that's been piled up over the last year. While a step outdoors isn't going to dramatically change your life or fix all your problems, it does help clear your head and put things into perspective when you don't have the distractions of your day-to-day life clouding your mind.
Now that you know how to plan your next staycation, HERE are the best Instagram captions to accompany pics of your experience!