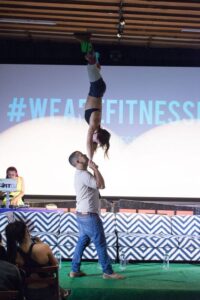 We Are Fitness reminds people that maintaining a healthy lifestyle can be a lot of fun!
Last week's convention included a who's who of digital influencers, along with top activewear and health brand ambassadors, who made an overall powerful statement about the importance of taking care of your body.
Co-coordinated by Honestly Jamie blogger Jamie Stone, the four-hour event (formerly called FITfluence, if you recall from when I attended last year) took place at L.A.'s SmogShoppe, and gave the small selection of invited guests a chance to connect with some of their favorite companies and familiar online faces, while also learning about new brands and trying out their products (who wouldn't want to hit the gym after scoring a pair of hot new leggings?).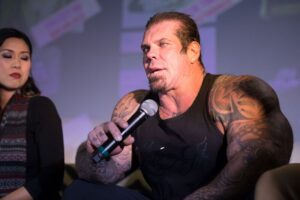 When guests weren't taking in upbeat sounds by Lauren FitDJ, browsing the vendor tables (more on that later) or swinging by one of two 50 Bleu Ultra Premium Vodka-hosted bars (yes, even fitness fanatics need their occasional cocktail), they were listening in on the Q+A panels with a handful of cyber sensations: Casey Ho of Blogilates, Michael Morelli of Hit Max, Keaira Lashae of If You Can Move, body-building YouTuber Brendan Meyers, Caitlin Turner of @gypsetgoddess' Instagram, Natalie Jill of NatalieJillFitness, P90X founder Tony Horton, popular Snapchatting surfer Danny Berk and the ultimate body-building YouTuber Rich Piana.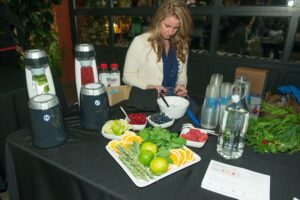 Like last year, vendors gave attendees a chance to try (and sometimes walk away with) some of the best new products in the business.
Bonne O sparking beverage system reps were on hand to give guests samples of carbonated vodka-fruit drinks that were made with just a quick click on these handy little machines. The Neutrogena table was impossible to go unnoticed, as the brand's rep creatively dressed to coincide exactly with the colors of the the products (CoolDry Sport sunscreen) she was sharing with guests. And for everyone's multivitamin-dosing needs, Smarty Pants folks were present to provide endless samples of what I consider the most delicious gummy health bites you can imagine (these are too tasty to possibly be real vitamins, right?!). As delicious as they are, they can't satisfy one's appetite, so that's what My Fit Foods was there to do, providing their pre-made gumbo and ground turkey dishes for people to nibble on as their made their way through the venue.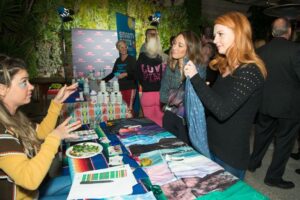 Teeki had their newest styles of leggings on display, and a few VIPs (me included) snagged a pair on their way out! Speaking of leggings, Liquido also participated by providing all guests with a special new pair in their stuffed gift bags at the end of the night. The generous selection of swag also included a headband from Manduka, a Murad clarifying face mask tube, a box of Organic India Tulsi teabags, Vega One nutritional shake powder packets, Bai antioxidant juices, all-natural, vegan, cucumber-lime-scented hand soap from Stop the Water While Using Me, a certificate for a free waxing service from Miss Wax Los Angeles (who were giving people eyebrow waxes during the event) and a certificate for a free pair of espadrilles from Otz . And as if all that wasn't enough, guests also left with a separate bag filled entirely with treats from Quest Nutrition.
Thanks again, We Are Fitness! Another successful event for the books!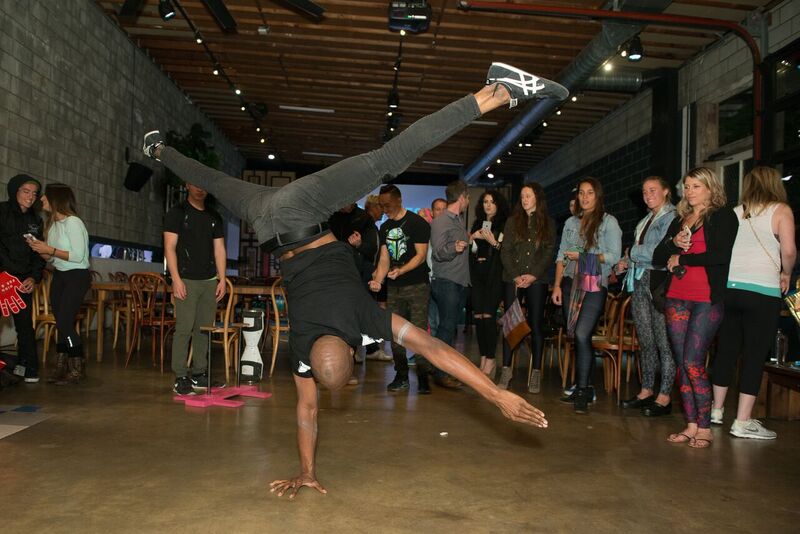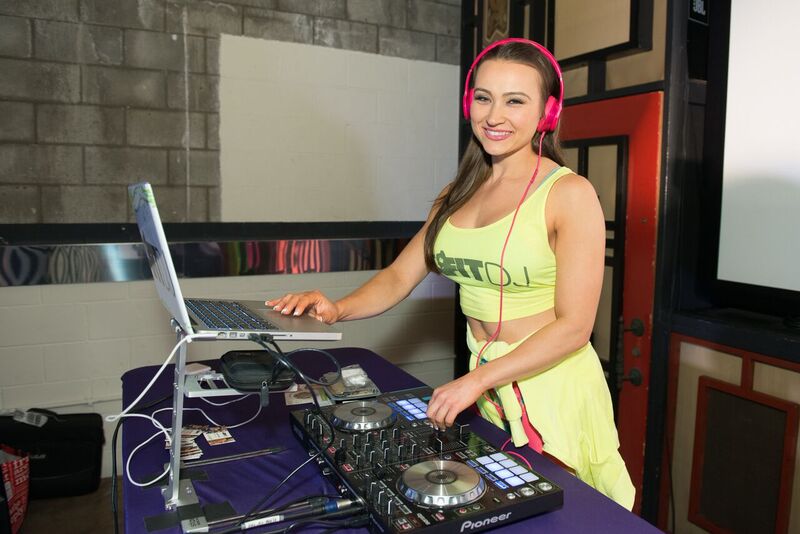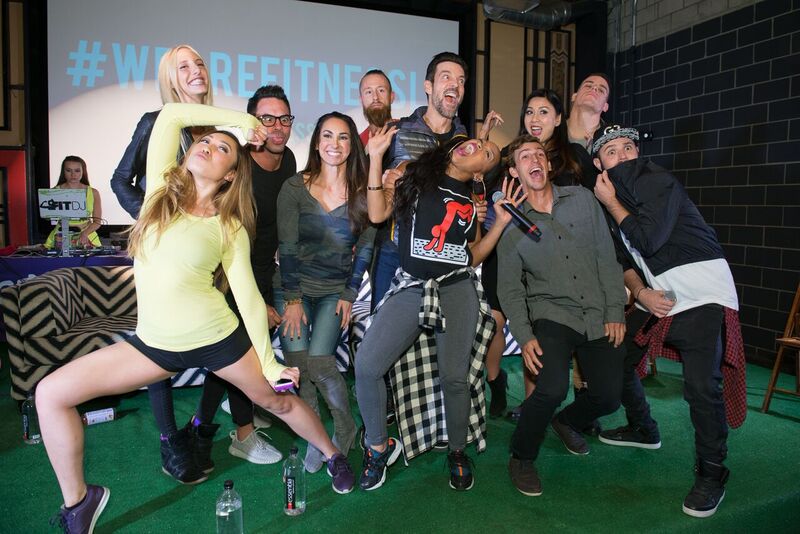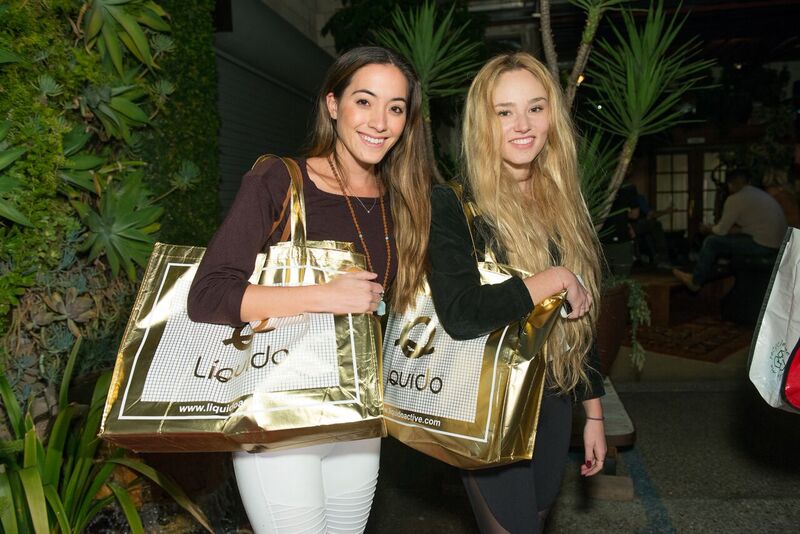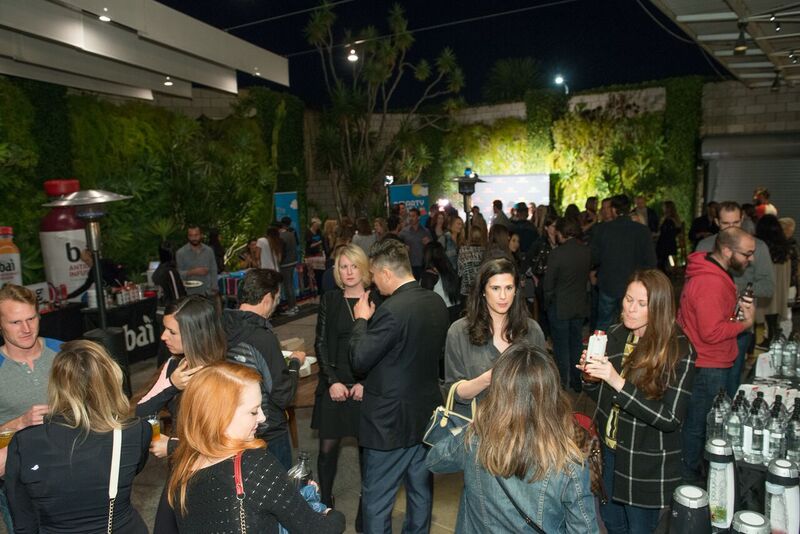 [divider_flat]